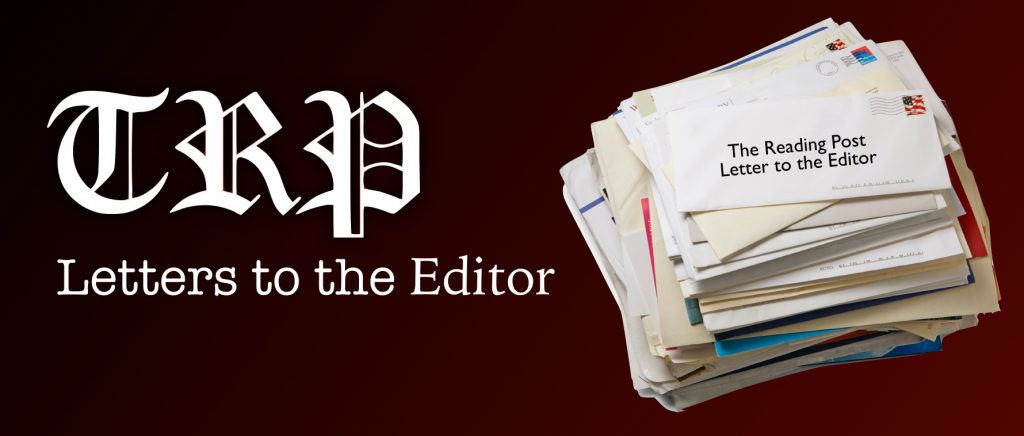 The Reading Post accepts Letters to the Editor. All letters must be signed. The Reading Post reserves the right to edit or not publish any letters received. Letters do not represent the views or opinions of the Post. editor@thereadingpost.com
---
Dear Residents of Reading,
In today's world, I, like many others, believe the education of our children is of the utmost importance. I am the proud mother of three amazing kids in the Reading public schools and I have high hopes for their futures and for the future of our world.
For them, and all the children of Reading, to thrive, we need a school committee that understands the needs of our children and our schools and fights for their right to the best education we can provide. School should be a fun and safe place where kids can't wait to go every morning, where they make lifelong friends, learn useful skills and prepare themselves for a life of their own choosing. 
The ideal school committee candidate will have in-depth knowledge of school administration, know how best to spend our limited education budget to get the most "bang for our buck" and have demonstrated an ongoing commitment to the Reading community and public schools. For me, that candidate is Erin Gaffen.
Erin's dedication to the town of Reading and its schools is unmatched. I had the opportunity to work with Erin for several years on the Women's League of Reading and ultimately followed her as president of that group. During my time on Women's League with Erin, she proved herself to be a natural-born leader, capable of listening to opposing viewpoints and finding middle ground. During her years as president, the group raised more money than ever before – money which was used to fund a variety of identified needs within the Reading public schools, including PTOs, student organizations, and enrichment programs.
Erin is a true activist and participant. She has given so much of her time and energy to improving our schools through her work in Women's League and Yes for Reading, as well as on PTO board and school council. It is a rare occasion when you don't see the Gaffen family at a Reading event. She is a role model for our community and has demonstrated her willingness to make Reading, and its schools, the best it can be.
Please join me in voting for Erin Gaffen for School Committee on March 3, 2020.
Erin Sinclair
Laneton Way