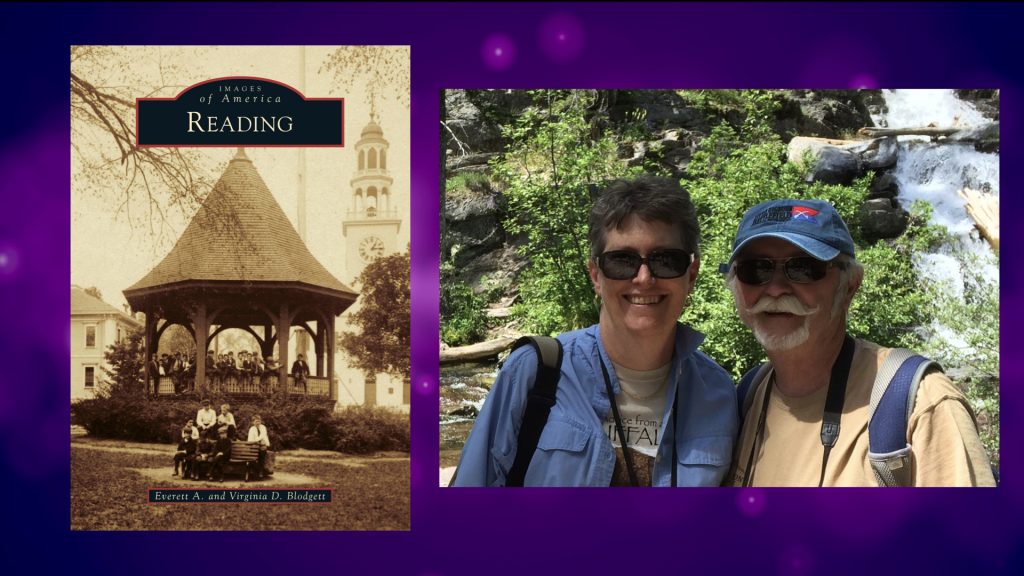 Images of America: Reading, written by Everett and Ginny Blodgett and published by the Arcadia Publishing, is available by contacting the authors at evblodgett@comcast.net.
Profits from the sale of the book are being donated to Reading 375, the Reading Antiquarian Society (Parker Tavern), and to conserve some of Reading's artifacts.
The price of the book is $21.99, due upon receipt of the book.
In coordination with the Reading Historical Commission, there will also be a "bundle" available for $45.00, which will include Images of America: Reading, and At Wood End, (published for Reading's 350th celebration in 1994). All proceeds from the sale of At Wood End will go to the Preservation section of the Reading Celebration Trust.
The books will also be available at the 2nd Annual Arts and Culture Festival on the Common on October 5th.