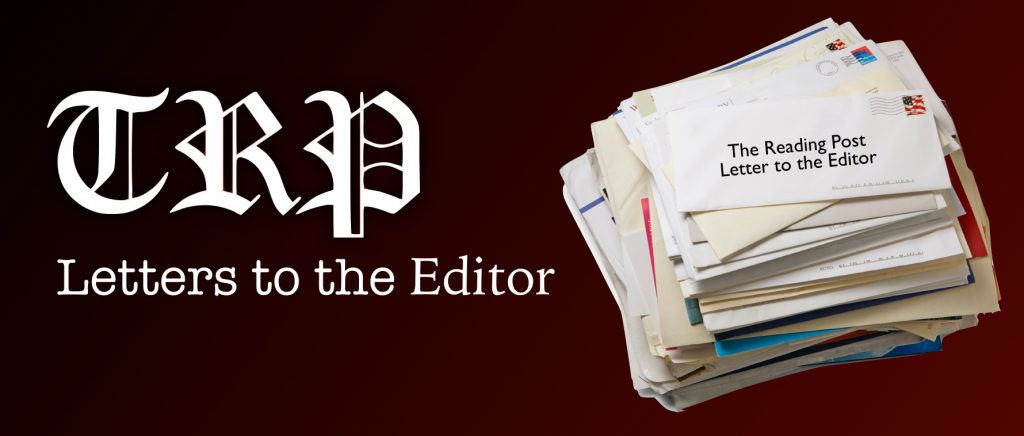 The Reading Post accepts Letters to the Editor. All letters must be signed. The Reading Post reserves the right to edit or not publish any letters received. Letters do not represent the views or opinions of the Post. editor@thereadingpost.com
---
Two seats are open for the Reading Select Board. One of my votes is going for Barry Berman. He has demonstrated his leadership ability for several years as a current member of the Board—especially during the 2017/2018 override vote and more currently when the Board has at times been very confrontational and dysfunctional. I have witnessed Barry during the last several years and have been impressed not only by his leadership but his ability to listen to his constituents and then act responsibly and decisively to address and work hard to solve the variety of issues Reading faces.
Barry also has recognized the importance of well-planned economic development for the Town so that we can sustain and grow our services for all facets of our community—schools, public safety, seniors and the inherent beauty of Reading. I have enjoyed working with Barry and know that he is the right person to continue to address and work all challenges facing our super Town!
Bottom line—I like how Barry sincerely listens and cares about every resident of our Town of Reading—that is important for all of us. I urge my fellow citizens to vote for Barry Berman. Above all–VOTE on Tuesday, April 2nd.
George Kachen, Ph.D.
Colburn Road
Town Meeting Member, Precinct 8