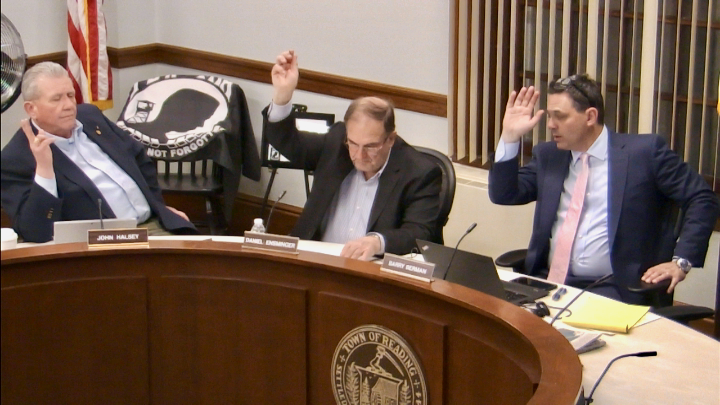 Reading, MA — The Board of Selectmen approved an entrance/exit waiver for the new development at 467 Main Street at their meeting on April 17. The development, a 40R mixed-use building at the location of the Sunoco gas station, has already been approved by the Community Planning and Development Commission.
The developer, Boghos Properties, was requesting that the Selectmen allow the entrance/exit be forty-three and seven-tenths feet from the intersection of Green Street and Main Street rather than the required fifty feet. The intersection was recently modified to only allow right-hand turns out of Green Street.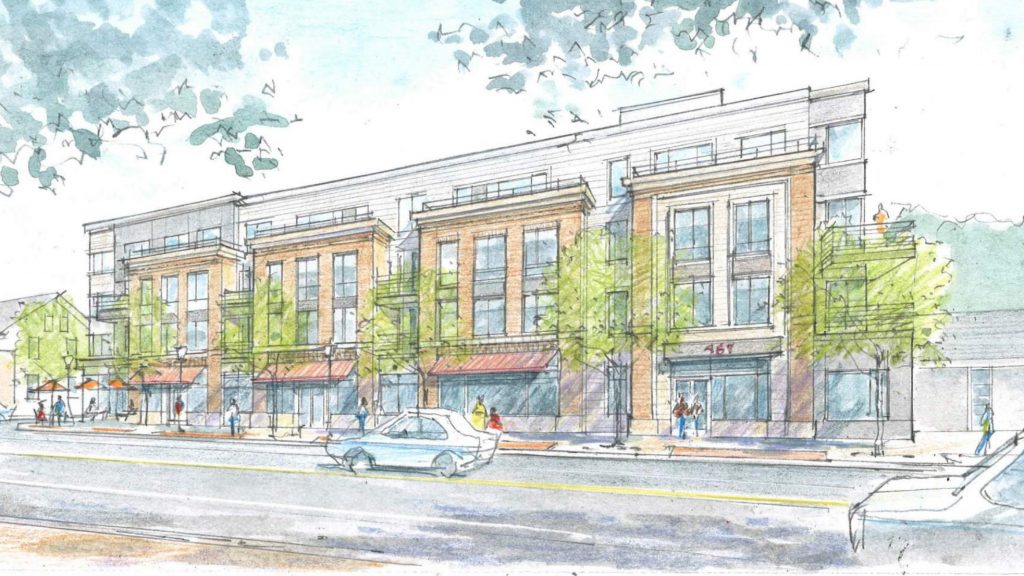 The developer also asked that the board indicate an openness to sidewalk dining on the site and that the board would accept three on-street parking spaces on Main Street in front of the new building. The Selectmen voted 3-0 to accept all three requests, with the caveat that any outdoor dining would be subject to specific approval at a later date. The developer indicated that they expect "shovels in the ground" by August.
Selectman Dan Ensminger circulated a letter drafted by the town of Methuen supporting a bill before the State Senate Ways and Means Committee that would require cable companies to give local media centers access to high-definition channels and to the on-screen program directories. Ensminger asked that the board review the letter and consider endorsing it as the contents include several of the goals of the upcoming cable contract negotiations with Comcast. In the same report, Ensminger praised Reading's first responders for a call that occurred during the 11:00am mass at St. Agnes Catholic Church this past Sunday. Ensminger stated that the call was "handled with exquisite perfection" balancing the needs of a patient with the awkward nature of the situation occurring during a religious service.
The Selectmen issued a proclamation declaring April 8-14 as Public Safety Telecommunication Week in Reading, recognizing the efforts of the public safety dispatchers in town. The board also accepted a change in the corporate documents for The Art Lounge at 78 Haven Street. The Selectmen needed to accept the change because the business has a license to serve alcoholic beverages.
The Board of Selectmen adjourned at 8:42pm