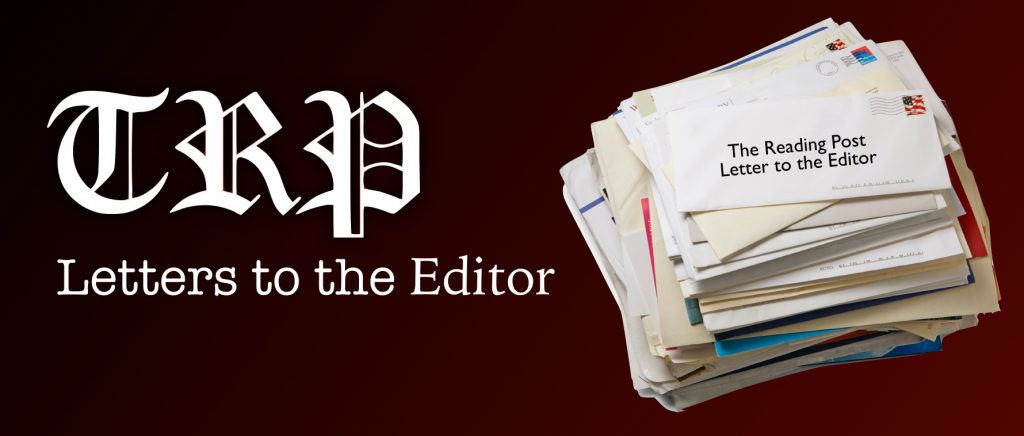 The Reading Post accepts Letters to the Editor. All letters must be signed. The Reading Post reserves the right to edit or not publish any letters received. Letters do not represent the views or opinions of the Post. editor@thereadingpost.com
---
Vanessa Alvarado, candidate for the Board of Selectmen, will bring a fresh face and a depth of knowledge to local politics. I have known and worked with Vanessa for over a year. She has an excellent working knowledge of town finances and town government. Vanessa earned her knowledge while serving on the Finance Committee and as that committee's liaison to the selectmen and to other volunteer groups that make up Reading's government. In this capacity, she has become familiar with the role of boards, committees and commissions and people who develop the town budget. Because Vanessa knows the workings of town government, she can help you with your concerns either by working with the Board or by quickly connecting you to the appropriate town officials. I know that Vanessa understands the importance of the laws and rules that are the underpinnings of a representative democracy, including Reading's Home Rule Charter and General Bylaw.
Vanessa also has a vested interest in Reading, with a house in town, one child in our public school system and one child who will start Kindergarten this coming August. This motivates her to be fiscally responsible as I've seen in her involvement in the yearly Town budget conversations. Once elected, she will be better positioned to help the Board and the Town Manager continue to prioritize town expenditures and find future cost savings that will help an operational override last for as long as possible.
I have learned that Vanessa has many traits of a natural leader. Vanessa is approachable and encourages input from residents to find solutions to the challenges we face. I have watched her work collaboratively with others, especially other town volunteers and individual residents. Vanessa listens to the opinions of qualified town volunteers to broaden her knowledge base and encourages resident participation in local government.
She is respectful and compassionate. The latter is often underrated and the former is a prerequisite for anyone who works in government. She understands that the public's right to voice their opinions and frustrations to town officials and the subsequent need for town officials to listen with an open mind and respond respectfully. Vanessa is concise, does not lecture, and answers questions directly without "pivoting" away from the issue at hand. Yet she welcomes differing opinions and willing to change her mind when additional knowledge warrants it. A personal favorite; Vanessa is not afraid to admit she was wrong.
On a separate, but important note, I highly value a parent's role in a child's life. If you have ever seen Vanessa with her children, she is a patient, loving, kind and, when appropriate, firm mother.
I encourage you to vote for Vanessa on April 3rd. Your vote will not be one for the Democrats or the Republicans because those terms have little meaning for the duties of your Board of Selectmen. Rather, your vote will be one that will help our local government be more respectful and responsive to our residents.
Andy Friedmann
Board of Selectman