Winter Storm Skylar expected to impact both morning and evening commutes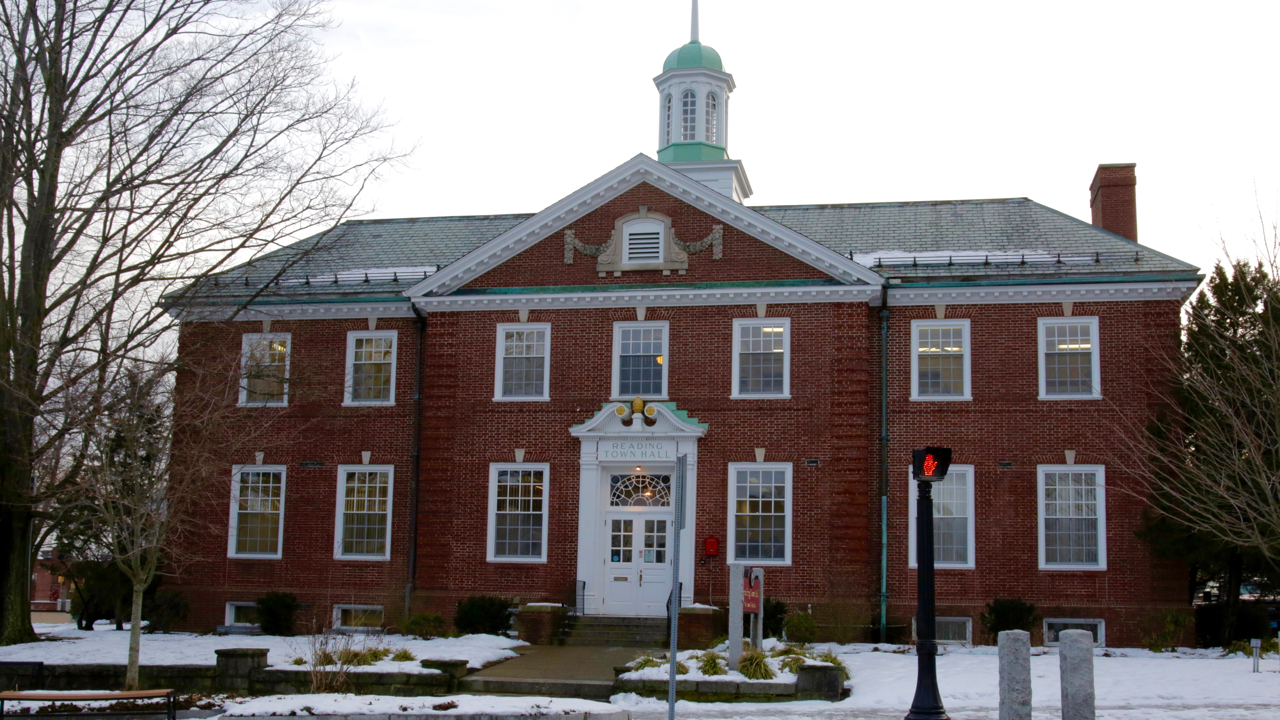 READING, MA – Residents and businesses are informed that, due to a severe winter storm expected tomorrow, March 13, 2018, all Town Offices will be closed for business and Reading Public Schools will be closed. Town Hall will have a delayed opening on Wednesday at 9AM. 
The closure includes Reading Public Library, Town Hall, and the Senior Center and night meetings on Tuesday. The Senior Center hours on Wednesday will follow the Reading Public Schools schedule.
What to Expect:
The National Weather Service issued a Winter Storm Warning for this region in effect 11PM Monday evening to 8PM Tuesday. Heavy snow is expected with total accumulations from 10-15 inches, with localized amounts up to 18 inches possible. Near blizzard conditions are possible with difficult travel expected. Snowfall rates may range from 1-3 inches per hour are possible at times with blowing and drifting snow during the Tuesday morning commute. The Tuesday afternoon commute is also expected to be impacted. Residents are advised to prepare for significant reductions in visibility. And once again, tree branches could fall due to strong winds. Branches or limbs on the sidewalks will impede any sidewalk plowing following the storm – residents should remove any on their property.
Snow and ice operations will commence Monday evening and are expected to continue late into Tuesday night/Wednesday morning. Snow removal operations may begin Thursday night overnight.
Drivers are urged to use caution if they must travel late Monday night or during the day on Tuesday.
An Emergency Parking Ban is in effect due to the impending snow storm from 10PM Monday, March 12 to 7AM on Wednesday, March 14, 2018. No parking will be allowed on any streets per the Deputy Chief of Police. Parking will still be allowed in Town municipal lots.
Power Outages:
Residents who need to report a power outage or request information should call Reading Municipal Light Department directly at 781-942-6594. RMLD also operates a Twitter account with current information under the handle @ReadingLight. Please check on elderly neighbors, particularly in the instance of power outages.
To report downed tree limbs or wires in the road, please contact Reading Police dispatch by dialing 911.
If the electric meter or wire to your home has been damaged, please contact the Reading Fire Department at 978-944-3132.
Any information about changes to non-emergency Town services and/or School Department schedules will posted when it is available.
IMPORTANT SAFETY INFORMATION:
The public is advised to treat any downed wire as if it is live.

If you operate a generator, place it outdoors facing away from doors, windows, and vents. Never use a generator inside a house, basement, or crawl space – not even inside a garage with the door open. When possible, place the generator 5-10 feet away from the house.

Check heating system vent pipes and remove any snow that might block proper ventilation.

Residents should prepare emergency storm kits with water, non-perishable food, prescription medications, a flashlight, batteries, battery-powered radio, blankets, and warm clothing.
Trash & Recycling Collection Delayed
The Department of Public Works reminds residents that rubbish and recycling will be cancelled for Tuesday, with pick-up resumed on Wednesday.
If your normal collection is Tuesday, you will be picked up on Wednesday.
If your normal collection is Wednesday, collection will be Thursday. Thursday collection is moved to Friday. If your normal collection is Friday, you will be picked up on Saturday. 
All collections expect to be completed by Saturday.
Please have all trash and recycling curbside by 6:30 AM on your appointed day. 
Potential delays are possible, due to severe cold and storm clean-up. 
Brush will not be collected curbside from these storms. The Compost Center will be opened later this week, weather permitting, to accept downed tree debris at no cost to residents. Please check the Town website regularly for hours.
Stay Informed: CodeRED – Social Media – Website – SeeClickFix
Stay in contact with the Town through social media pages on Facebook and Twitter as well as check the Town Website, www.readingma.gov. Additionally, sign up for Community and Emergency Alerts through the CodeRED service on the Town Website for calls, emails, and text messages related to storm response in town. Please report any non-emergency service requests through See Click Fix accessible here: readingma.gov/public-works/pages/seeclickfix.
Please see the Town's Facebook page for links to emergency preparedness guidance.