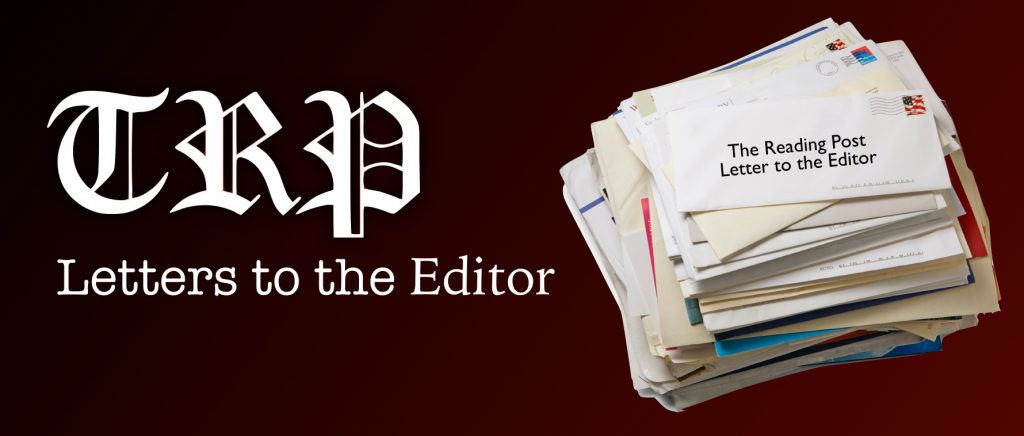 The Reading Post accepts Letters to the Editor. All letters must be signed. The Reading Post reserves the right to edit or not publish any letters received. Letters do not represent the views or opinions of the Post. editor@thereadingpost.com
---
Editor,
Regarding the recent
letter to the Editor by Mr. Holmes
, he purports that Mr. Arena thinks that a precondition to being a Reading Selectmen is to "do not even
consider this sort of public-spirited work until (his) children have been successfully launched into adulthood. Mr. Holmes seems to think" that this seems like a sensible precondition to undertaking such time-consuming work" as being a Reading Selectmen.
As a
Reading
resident and father of two I find this statement patented nonsense, as well as discriminatory to both men and women. Mr. Holmes appears to want to go back to the 1950's where women stayed home with their children, and in addition, feels men should not be engaged in public service when their children are young. I certainly feel that my partner is capable of taking of family responsibilities if I am involved in community activities, as I am confident I can care adequately for our children when she is involved in community activities. 
I find theses statements divisive. These statements are not representative of our modern, economic complicated structure between men and women.
Any woman, including Vanessa Alvarado, and man who has young children are capable of doing the work of a Reading Selectmen.