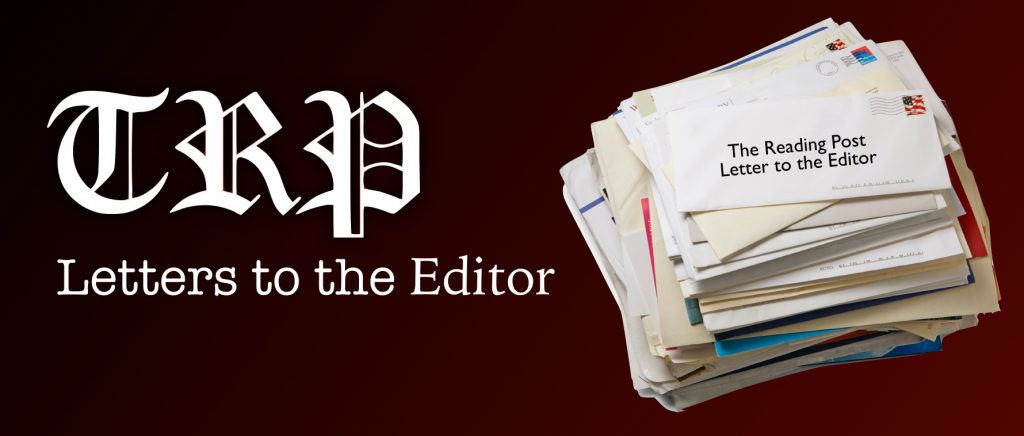 The Reading Post accepts Letters to the Editor. All letters must be signed. The Reading Post reserves the right to edit or not publish any letters received. Letters do not represent the views or opinions of the Post.
Dear Editor:
Reading Public Schools are committed to meeting the needs of all students. That sounds simple, but in reality is a huge, complex undertaking. We are fortunate that in Reading we have passionate and creative educators dedicated to creating opportunities for students no matter where they are academically, emotionally or socially.
We are at a critical time, however, when Reading Public Schools need adequate funds to keep the people and programs in place that help our students to succeed. Our schools have been hit with significant cuts at a time when we need to think about expanding offerings to students.
The Reading Teachers Association supports the override because it is the only way to have the schools our students deserve. The cuts to the schools over the past three years have meant a loss of teachers, increases in class size and the end of some programs, such as the advisory program for high­ school freshmen.
Shouldn't we instead be thinking about expanding support for our students? Increasing early education opportunities? Making sure we have challenging courses necessary for college and career readiness?
The override is the only practical way to properly invest in our schools and students' success. Please join Reading educators in supporting the override.
Sincerely,
Eric Goldstein
President, Reading Teachers Association