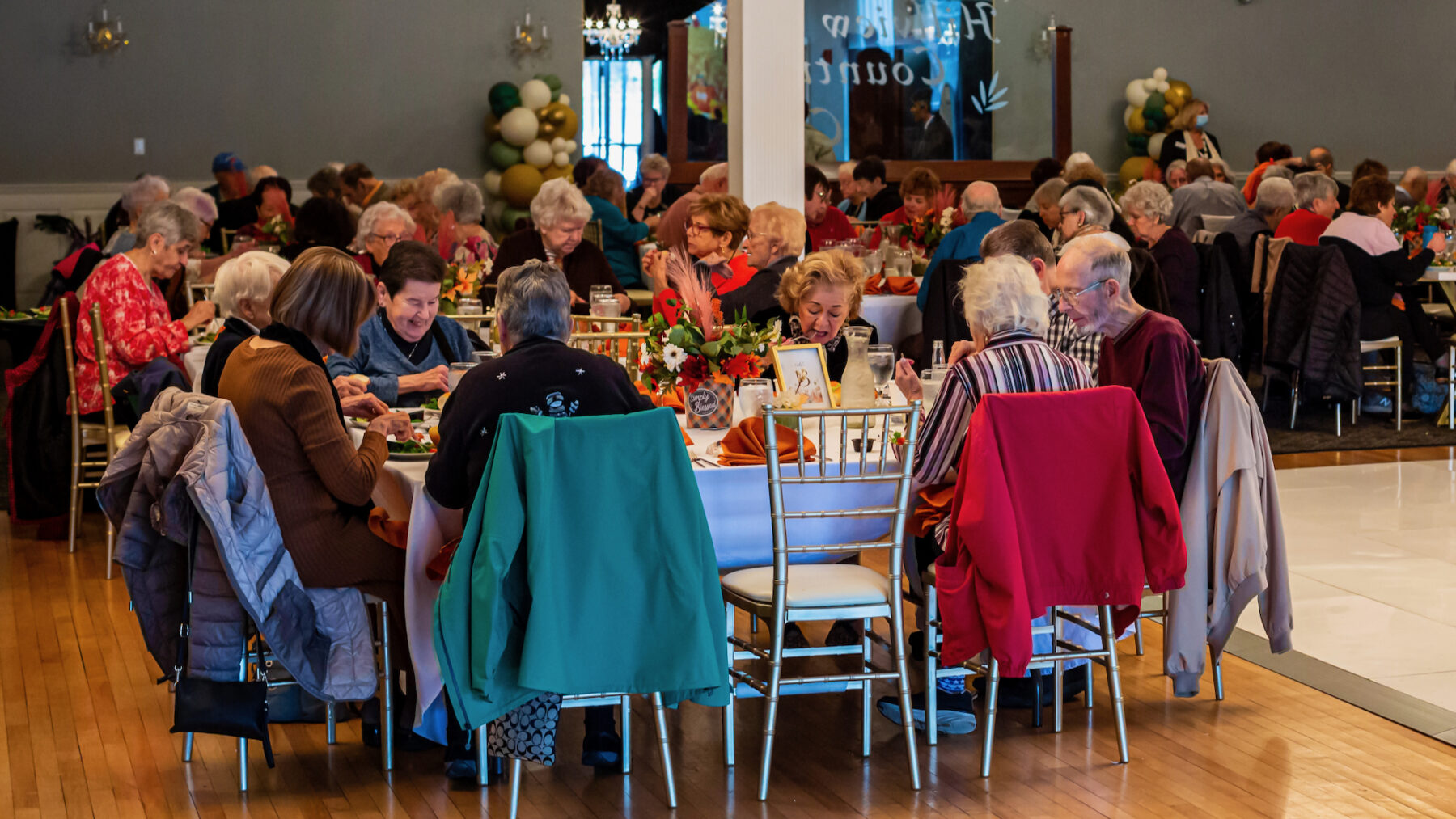 16th Annual Thanksgiving Dinner for Seniors
READING, MA — Reading senior citizens were invited to attend the annual Thanksgiving Dinner at Ultra Chic at Hillview Country Club in North Reading this past Saturday. Since 2008, Representative Brad Jones, his wife Linda, Representative Richard Haggerty, and Senator Jason Lewis have held the Reading Thanksgiving Dinner annually. The event was also attended by members of the Select Board, Town Manager Fidel Maltez, and members of the staff at the Pleasant Street Center.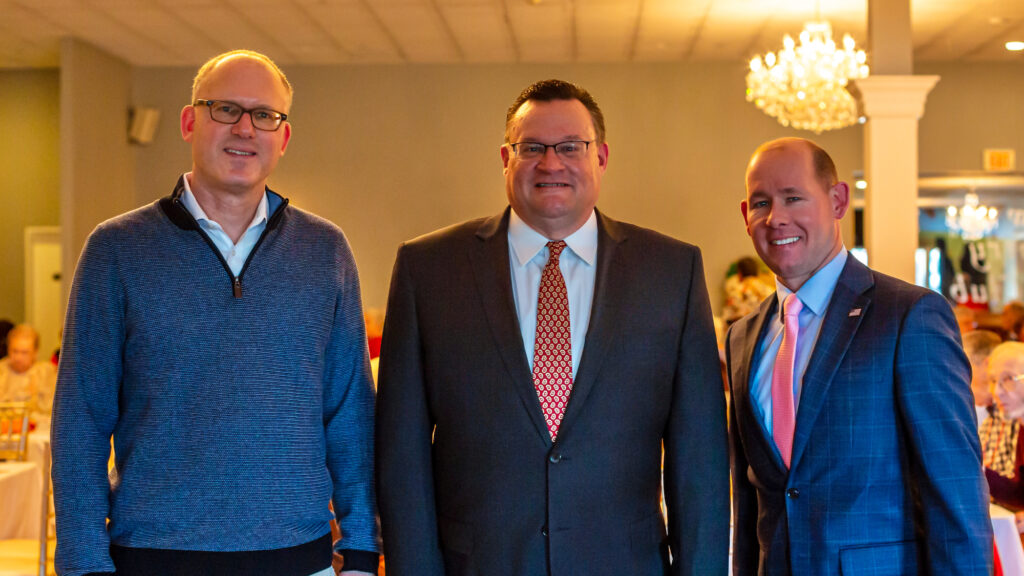 As in years past, hundreds of local residents attended the event and enjoyed a traditional turkey dinner with all the fixings served buffet style. DJ Alan Labella provided music and dancing at the event.
"We are excited to be able to help celebrate the start of the holiday season with Reading's seniors," Jones stated. "Thanks to the support of my legislative colleagues, Representative Haggerty and Senator Lewis, as well as the generosity of the many local businesses and individuals who have partnered with us over the years, we are able to carry on this wonderful annual tradition for the community."
Attendees were asked to donate non-perishable, non-expired food items to the Reading Food Pantry. The event alternated between being a dance party and the meal with short greetings by Lewis, Haggerty, Jones, Select Board chair Jackie McCarthy, and Elder and Human Services Director Chris Kowaleski.
"This is a non-political event," Jones commented. "This is about the community coming together to reconnect with friends, meet new acquaintances, and start the holiday season."
Jones continued to speak, expressing gratitude to those who aided in the development of the event. "Take this opportunity to recognize that we are blessed," Jones added. "We need to take the opportunity to look out for those in the community who are less fortunate than we."
The event included dancing and gift bags for the attendees provided by Reading Cooperative Bank and The Savings Bank. The Reading Municipal Light Department also provided attendees with their new 2024 calendars.
Speeches concluded with Kowaleski reminding the crowd of the services that are offered at the Pleasant Street Center, thanking the legislative delegation and the Select Board for their support. "We cannot do what we do without their support," Kowaleski affirmed.