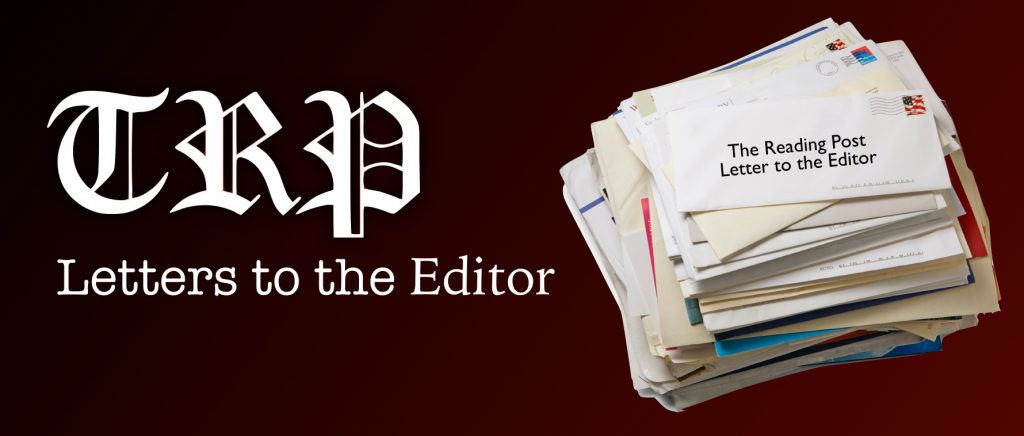 The Reading Post accepts Letters to the Editor. All letters must be signed. The Reading Post reserves the right to edit or not publish any letters received. Letters do not represent the views or opinions of the Post. editor@thereadingpost.com
---
Just so we're clear, the Reading Public Library follows standard background check procedures, is looking to fund free menstrual products in the building, is led by an elected board chosen by the majority of voters, follows First Amendment law regarding book selections, follows MA state open meeting laws, uses funds from the Friends of the RPL to provide inclusive programming for residents. And (…checks notes…) you object?
Can you please stop accusing the library staff of questionable behavior simply because you don't like an LGBTQiA+ book, Pride story time, or the diversity and inclusion department?
We are so grateful for our Library Director Amy Lannon, the library staff, the elected volunteers serving on the Board of Library Trustees, and the terrific Friends of the Reading Public Library organization. You all make our community a warm and welcoming place. Thank you for all you do.
Want to support our public library? Consider a donation to the Friends of the Reading Public Library. 
Your neighbors,
Kevin Leete (he/him)
Christine Parks (she/her)
John Parks (he/him)
Vanessa Alvarado (she/her)
Laura Wilson (she/her)
Chris Wilson (he/him)
Julie Ross (she/her)
Helena Johnson (she/her)
Ben Tafoya (he/him)
Carolyn Johnson (she/her)
Genady Pilyavsky (he/him)
Jesse Arnold (she/her)
Jay Wallace (he/him)
Liz Sullivan (she/her)
John Sullivan (he/him)
Kate Goldlust (she/her)
Airisenne Angel (she/her)
Keri Fox (she/her)
Alice Collins (she/her)
Megan Fidler-Carey (she/her)
Carolyn Whiting (she/her)
Mary Ellen O'Neill (she/her)
Jason Clarke (he/him)
Amy Cole (she/her)
Jack Cole (he/him)
Joe Carnahan (he/him)
Nancy Ziemlak (she/her)
R. Michael McSweeney (he/him)
Patti Coffill (she/her)
Michele Sanphy (she/her)
Simone Payment (she/her)
Carl Nelson (he/him)
Lawrence Piper (he/him)
Ashley Aruda (she/her)
Marlena Bita (she/her)