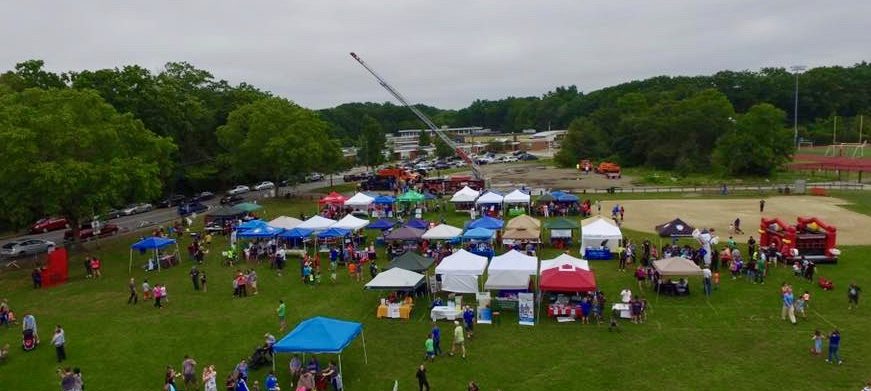 Nothing says summer like enjoying a day of fun activities with your neighbors, friends, and family. On Saturday, June 10, The Reading Lions Club's 18th Reading Friends and Family Day returns! This annual summer community event – also called Town Day – will take place in the Birch Meadow area from 10:30 am-3:00 pm.
Reading Friends and Family Day has something for everyone. There are games, giveaways, entertainment and food, and it's a great way to get to know what's happening in town, with more than 50 local organizations, businesses, and town departments represented. We have new participants this year – so come on down for family fun and you might also learn something new or find a place to volunteer!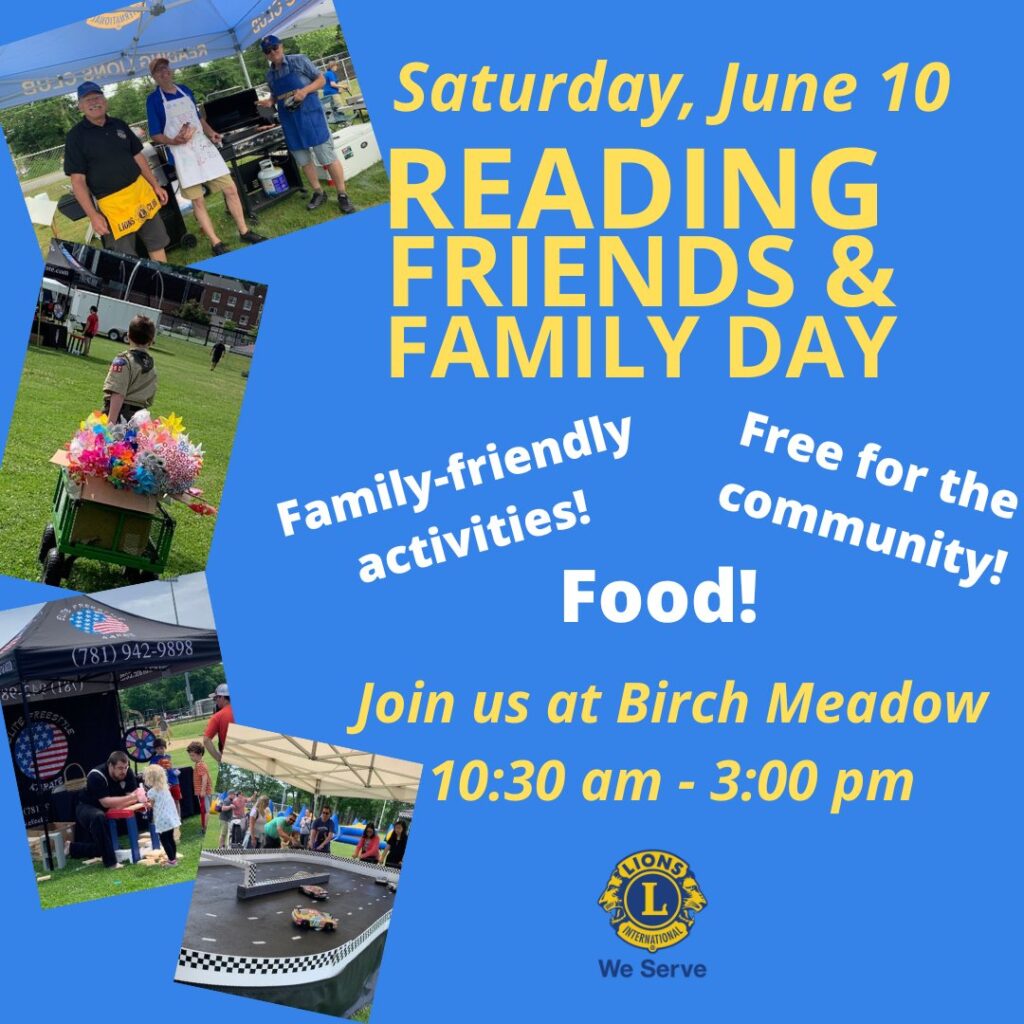 Mark your calendars for June 10, and remember, entrance to Reading Friends and Family Day is free, and all are welcome. Free activities include miniature golf, remote control race cars, a petting zoo, photo booth, corn hole and more!
The celebration continues that night with Fireworks! The Friends of Reading Recreation sponsor this spectacular show, held in the Birch Meadow Fields area, starting about 9:00 pm.
The Reading Lions Club would like to thank the following businesses and organizations for sponsoring Reading Friends and Family Day:
Celebration Trust Fund • Reading Recreation Division • Friends of Reading Recreation • Reading Cooperative Bank • Reading Rotary • Beth Israel Lahey Health Winchester Hospital • Moynihan Lumber • Austin Preparatory School • Christopher's Restaurant • Creative Arts for Kids • Douglas Edgerley & Bessom Funeral Home • The Goddard School • Harris Appraisal Services • Mark Tango Plumbing • Mathnasium of Reading • Young Women's League of Reading
For up-to-date information and location of events, visit readinglionsclub.org. We look forward to seeing you there!