Tennessee wins Boat of the Week to Open 2023 Season Rowing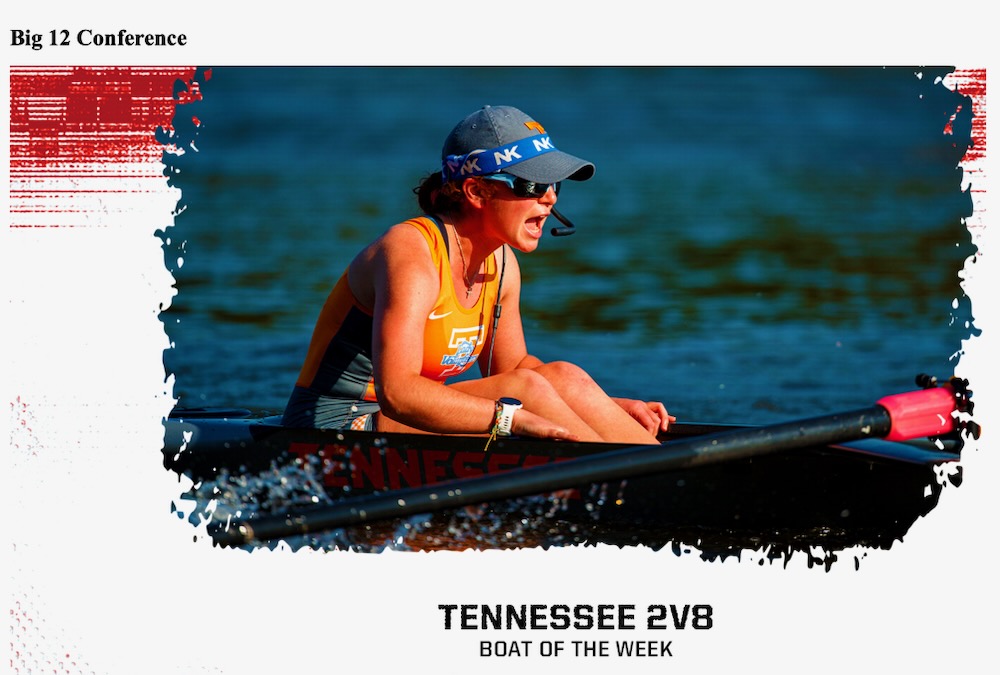 Tennessee's 2V8 collected the first Boat of the Week honor of the 2023 season after finishing second overall at the Oak Ridge Cardinal Invite in Oak Ridge, Tennessee. The Lady Volunteers finished with a 6-2 record in a field that consisted of three teams that concluded the 2022 season in the final CRCA Pocock Coaches Poll.
In Session one they clocked a time of 6:30.021, good enough for second behind only No. 5 Yale. In session two Tennessee recorded a winning time of 6:22.623, narrowly off the Big Orange's 1V8 (6:22.416). The Lady Vol lineup then concluded the weekend with one more second-place finish in the tightest race of the weekend as they crossed less than 0.1 seconds behind No. 16 Duke, with a time of 6:31.361.
Tennessee 2V8
Abigail Bacci, Graduate, Coxswain, Reading, Mass. Kate Schildmeyer, Graduate, 1, St. Charles, Ill. Gabriela Natale, Graduate, 2, Ambler, Penn.
Beatrice Bernard, Senior, 3, St. Clair Shores, Mich. Alex Pidgeon, Freshman, 4, Montreal, Quebec, Canada Riley Ferdelman, Sophomore, 5, Dayton, Ohio
Paige Reymann, Sophomore, 6, Oakwood, Ohio Sheya Lavin, Freshman, 7, Newport Beach, Calif. Haley Savastano, Senior, 8, Shoemakersville, Pa
Boat of the Week
March 22: Tennessee 2V8