The following candidacy statement is for the local Reading Election of April 4, 2023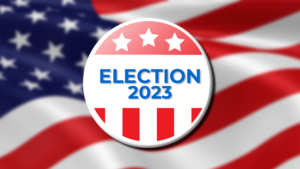 To Voters in the Town of Reading,
My name is Michael Terry, and I am announcing my candidacy for a position on the Board of Library Trustees (BOLT).
We have a terrific library here in Reading. We can access books, magazines, films, etc. not just from our own library, but from libraries across the Northeast. There are computers and printers readily available, and meeting space is comfortable and flexible. The building is very well maintained, and the staff is friendly and helpful.
Still, we can make our library better.
Let's make sure that the library is aligned with the values of the town. Yes, there is a diversity of values in Reading, but sometimes it appears that just one side is being emphasized at the expense of others.
We must insist on full fiscal transparency at the library. It appears unclear the extent to which funds from the Friends of Reading Public Library are used to support Library programs and expenses.
BOLT meetings should be filmed and recorded, as other committee meetings in town routinely are.
Anyone presenting at the library should be CORI checked, especially those presenting to children.
Publicize programs more broadly; one new suggestion is to use a board similar to that used by the RMHS Drama Club or by the Town (on the Town Common).
Make library space more available to other groups in Town, including our senior citizens. For some reason, this has been a problem, despite there being ample space at the library.
As background, my wife is a native of Reading, and we moved here nearly forty years ago, shortly after graduating college and getting married. Our two children went through the Reading school system, and we have been invested in the town in many ways. I have coached youth basketball and soccer, been active in both Cub Scouts and Boy Scouts, and I have been a lector and eucharistic minister at St. Agnes and St. Athanasius churches. I also served on the citizen committee to help design the Pleasant Street Senior Center.
Reading's library is a terrific resource for all its citizens. Let's make it even better.
I ask for your vote in the upcoming election: early voting begins at Town Hall on Monday, 27 March with regular voting being held at the Hawkes Field House on Tuesday, 4 April.
Respectfully,
Michael T. Terry