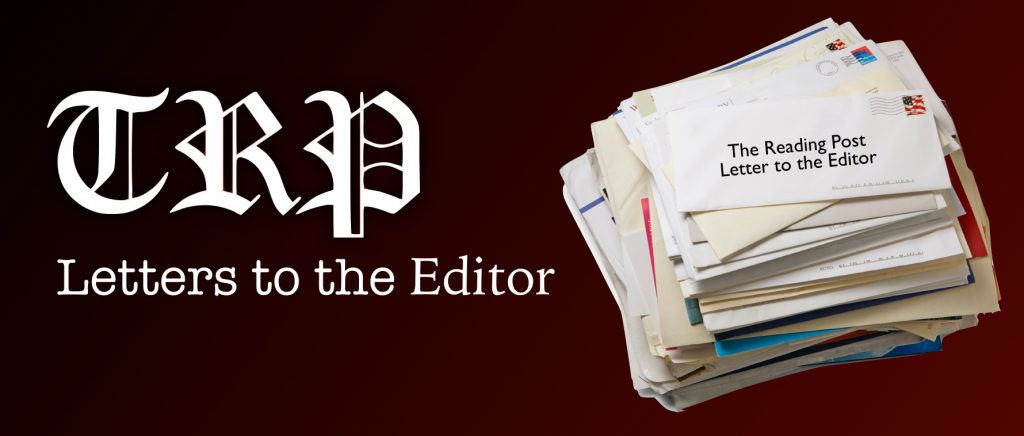 The Reading Post accepts Letters to the Editor. All letters must be signed. The Reading Post reserves the right to edit or not publish any letters received. Letters do not represent the views or opinions of the Post. editor@thereadingpost.com
---
Dear Editor and Reading Residents,
Having watched many Select Board meetings over the past few years, I have concluded that Select Board member (and current Vice-Chair) Karen Herrick is intelligent, driven, and deeply committed to Reading. Her resilience, diligence, and dedication have been notable assets to the current Select Board:
She is forthright and articulate in discussions.
She understands and adheres to Robert's Rules – essential for the order, integrity, and effective use of time during meetings.
She endeavors to hold Select Board appointees and town administrators accountable to the Select Board and taxpayers of Reading.
When making decisions, she understands and appropriately applies relevant and important advice from our Town Counsel.
Select Board member Herrick has consistently advocated for environmental sustainability, diversity and inclusion, affordable housing, and fiscal responsibility. Her accomplishments and voting record exemplify an approach to governing that is both innovative and reasonable:
Karen led the installation of grant financed public EV chargers and increased rebates for electrification.
Karen has been an advocate for continued adjustments to the split tax rate to help keep property taxes affordable for seniors.
Karen led the effort to hire Reading's third Town Manager that resulted in a unanimous Select Board decision to hire Mr. Fidel Maltez.
Karen advocated for Reading to acquire the Grove Street lots, which didn't garner the necessary 2⁄3 vote at Town Meeting to obtain all of them, but still gave us Lot 5, now being transformed into a new entrance for the Town Forest.
In the face of attacks against her (personal insults, specious accusations, and gratuitous carping about her character) I've observed Ms. Herrick remains steadfast and positive. I'm confident that if re-elected, she will stay focused on what's truly important in her capacity as a Select Board member, that is: A rational, fair, and compassionate approach to decision-making and informed, forward-looking solutions for Reading. To get to know her better voters can: Watch Select Board meeting videos recorded by RCTV, visit her Facebook page and campaign website, or send her an email at karen.herrick@ci.reading.ma.us.
Please join me in re-electing Karen Herrick to the Reading Select Board on April 4th, 2023. Thank you.
Carolyn Johnson
Thorndike St.
Town Meeting Member, Precinct 2