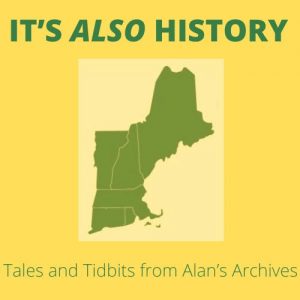 It's Also History: Tales & Tidbits from Alan's Archives
Alan Foulds is a local historian who has written several historically related articles in addition to his book, "Boston's Ballparks & Arenas." He is a major contributor to the writing of "At Wood End." Mr. Foulds is also Reading's Town Moderator.
This podcast takes a look at forgotten or partially hidden pieces of our past – those that didn't make the headlines or history books but help to tell a complete story. You might never have heard of them, even though they're in your own backyard. They are important links to the past that become lost in the shadows of the major events of our region. Despite their obscurity, these tales & tidbits from the archives are meaningful, can be downright interesting, and are also history.