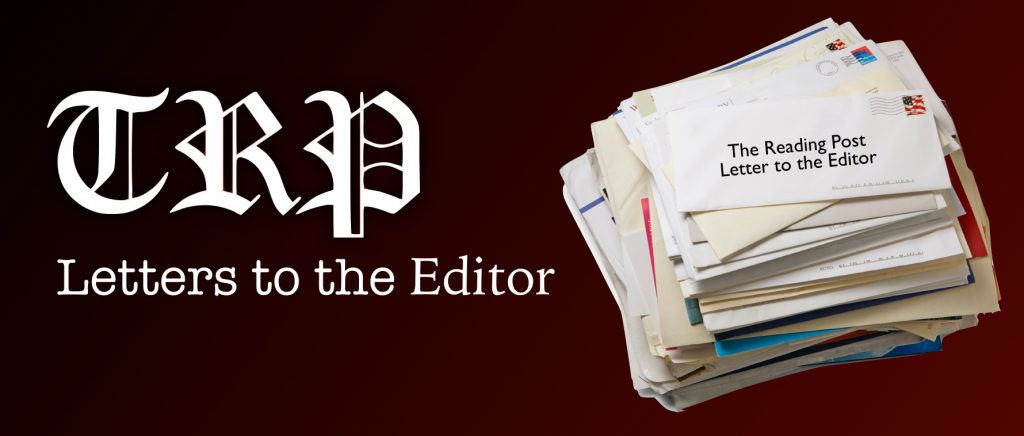 The Reading Post accepts Letters to the Editor. All letters must be signed. The Reading Post reserves the right to edit or not publish any letters received. Letters do not represent the views or opinions of the Post. editor@thereadingpost.com
---
Reading Heads Toward Having a Dog Park
This summer, an ad hoc team comprised of Steven Cool, Town Manager Fidel Maltez, Selectman Chris Haley, and Town Forest Committee Chairman Bill Sullivan began discussing the possibility of a dog park for Reading and doing initial planning.
A dog park would serve the approximately 3,500 households in Reading that have one or more dogs, out of just over 10,000 Reading households, based on numbers provided by Town Clerk Laura Gemme.
Many Massachusetts communities have off-leash dog parks, including Wilmington, Wakefield, Burlington, Woburn, and Gloucester, with sizes, surfaces, and other features and amenities that vary. All offer dogs the opportunity to run and play leash-free, for levels of exercise and socialization that are impossible when being walked on a leash.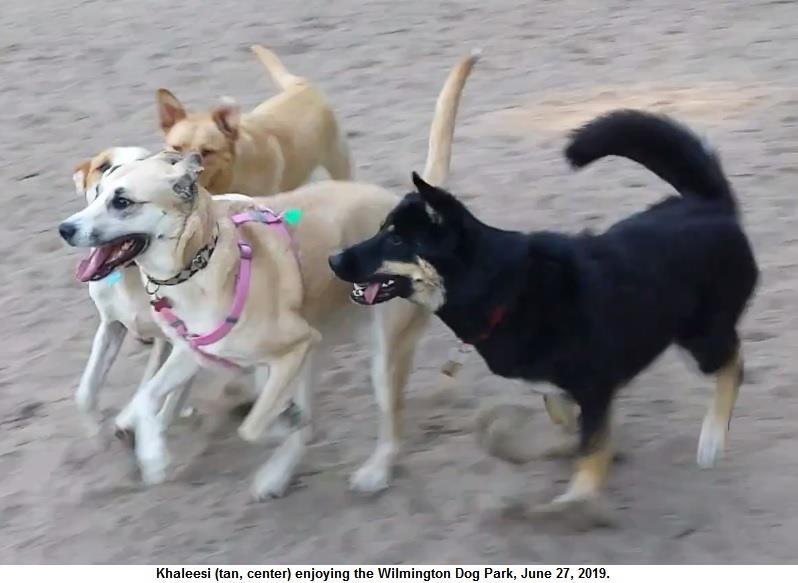 The first question almost everyone asks is, "Where?." Placement of the dog park has been our primary concern from the start, with a key consideration being its accessibility to the majority of Reading residents. However, our options are limited since Reading has very little available open space.
The weighted population center of Reading, based on our resident list, appears to be near the intersection of Lowell Street (Route 129) and Bancroft Avenue, about 1500 feet from the Town Common, so a location as close as possible to that point would be most convenient for the majority of residents, and would be within walking distance for many who have no car, or are too young or otherwise unable to drive.
Of all of the locations that we have considered, Memorial Park is the candidate that is closest to the population center, is large enough to accommodate a dog park, and can do so compatibly with other activities and without crowding them. A common assumption is that the conveyance of the land to Reading that comprises Memorial Park prohibits such use. However, the conveyance specifically only prohibits fencing and activities in the context of "games."
Other locations we've discussed include the field at the Reading Town Forest (Strout Avenue, near the Compost Center), but that is about as far as one can be in Reading from the population center, and except for a small number of nearby residents, is really accessible only by car. The Oakland Road property near Reading Memorial High School initially seemed like a possibility, but Town Manager Maltez pointed out that at least the northern portion of the property comprises a considerable amount of ledge, which would pose a substantial and expensive challenge.
This year, as I've walked our dog at the Town Forest, in our neighborhood, and elsewhere around Reading, I've asked people what they think about a dog park for Reading. The reception has been enthusiastic, gratifying, and encouraging, and the suggestions very helpful.
For several years my wife and I have taken our dog to at least the five dog parks that I already mentioned, and have spoken with many people at the parks to see what they like and what they would add and change. These visits and discussions, and our own experiences and impressions, have influenced the ad hoc team's discussions and planning.
We are very fortunate that Reading Town Manager Fidel Maltez managed the conception, building, and completion of a dog park in Chelsea, Massachusetts, in his previous position there as Commissioner of Public Works.
People have asked about the cost, and some have suggested a fund-raising drive and sponsorships. Fortunately, the Massachusetts-based Stanton Foundation states that it will fund up to ten dog parks per year in Massachusetts, with up to 90% of the costs of park design, construction and capital improvements, although they do not cover the costs of ongoing maintenance and operation. Their initial requirement is the identification of one or more sites for the park. As our planning proceeds, we'll determine if applying to Stanton is an option.
Some people have asked, "What is a dog park?" A dog park is a fenced, off-leash area where dogs can interact, run and play freely. Most have two sections — one for all dogs, and a smaller one for small and young dogs (Gloucester has four sections — large dogs, small/young dogs, difficult dogs, and a training section). Double-gated "airlocks" allows people to enter and leave sections with their dogs without the risk of other dogs running out. Features often include shaded areas for dogs and people, large drain pipes for dogs to run through and jump onto, hoops and hurdles to jump through/over, low ramps to traverse, benches for people, waste bag dispensers, and trash cans for the inevitable, and water stations for people and dogs. Maintenance and improvements may be funded and/or provided by the city/town or by volunteer groups (as is the case in Gloucester).
In a related matter, I'm pleased to say that for those of us who bring their dogs to the off-leash Town Forest and field, discussion and planning are underway at the Reading Department of Public Works to place a water station at the field.
I'd be pleased to hear from you with suggestions, comments or questions.
Feel free to email me: ReadingDogPark@gmail.com
Thank you.
Steven Cool