July 14, 1943 – September 3, 2022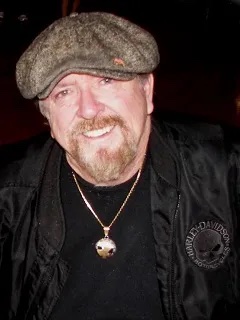 Lawrence Joseph O'Keefe, Jr. – 79, of North Reading and formerly of Reading, died on Saturday, September 3, 2022 at the Lahey Hospital and Medical Center in Burlington.
Born in Boston, MA, on July 14, 1943. He was the son of the late Lawrence J., Sr. and Mary (Hall) O'Keefe. Lawrence was a graduate of Reading Memorial High School, Class of 1961. He later completed a Constructional Engineering course in 1963 from Texas A. & M.
Lawrence worked as a Crane Operator for many years for the Baldwin Steel Company; he started in 1964 and retired in 2005. He has been a resident of North Reading for over 20 years.
He was loving, loyal, and supportive to all his friends and family. He cherished his time with them. He checked on the ones he loved and was there for them in good times and bad. Lawrence was a loving Dad, Pa, partner, sibling, and son. He loved and cared about his partner Pam's family, and enjoyed times spent with them. He was a hard worker and took pride in being one of the best crane operators in Boston for years.
Riding his motorcycle was definitely something he loved to do; some of his favorite rides were through the Kancamagus Highway in New Hampshire and rides through Vermont. He and his partner Pam were members and made many friends whom they considered family at the North Reading Moose, No.1511. There were lots of family events held there, and great memories were made.
Family members include his loving son Lawrence George O'Keefe; daughter Tracey O'Keefe Dagesse; brother John O'Keefe; sister Cathy O'Keefe Gromyko; 3 grandchildren, Dakota, Savannah and Shiane; and his loving partner Pam Winkler.
Visitation will be held on Monday, September 12, from 4:00 to 7:00 PM at the Croswell Funeral Home, 19 Bow Street, North Reading. In lieu of flowers, memorial donations may be made in his memory to the American Lung Association, www.lung.org