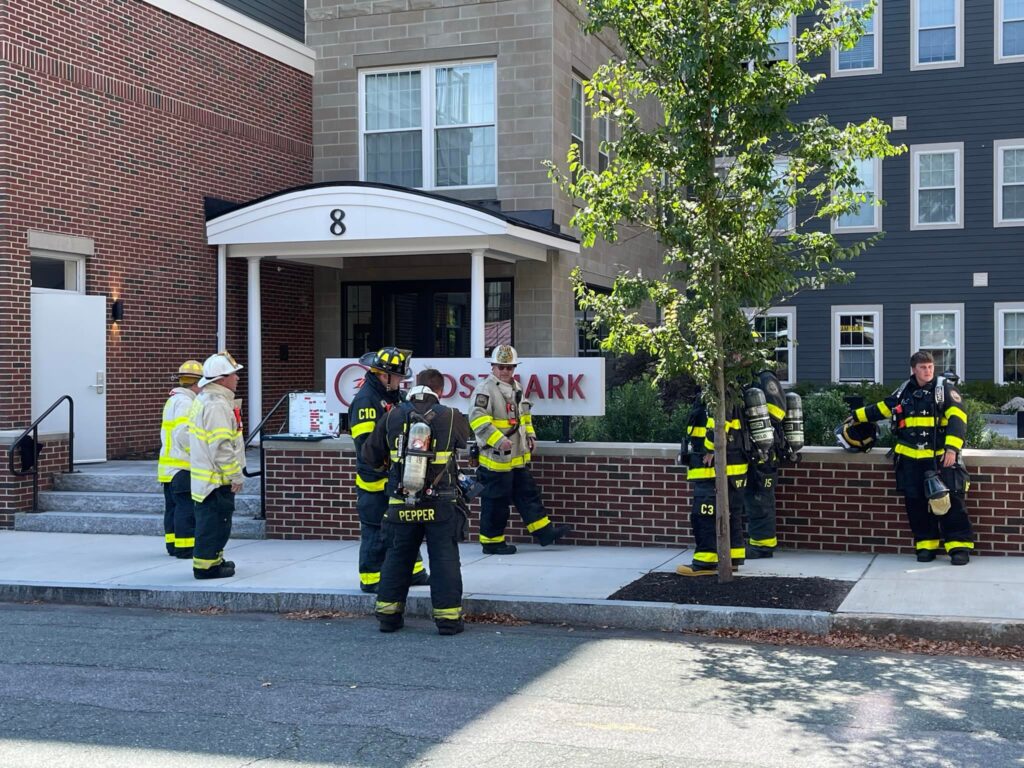 Reading, MA — Just before 2pm Monday, August 15, 2022, Reading 911 began receiving multiple calls for a possible building fire at The Postmark building on Sanborn Street (Old Reading Post office).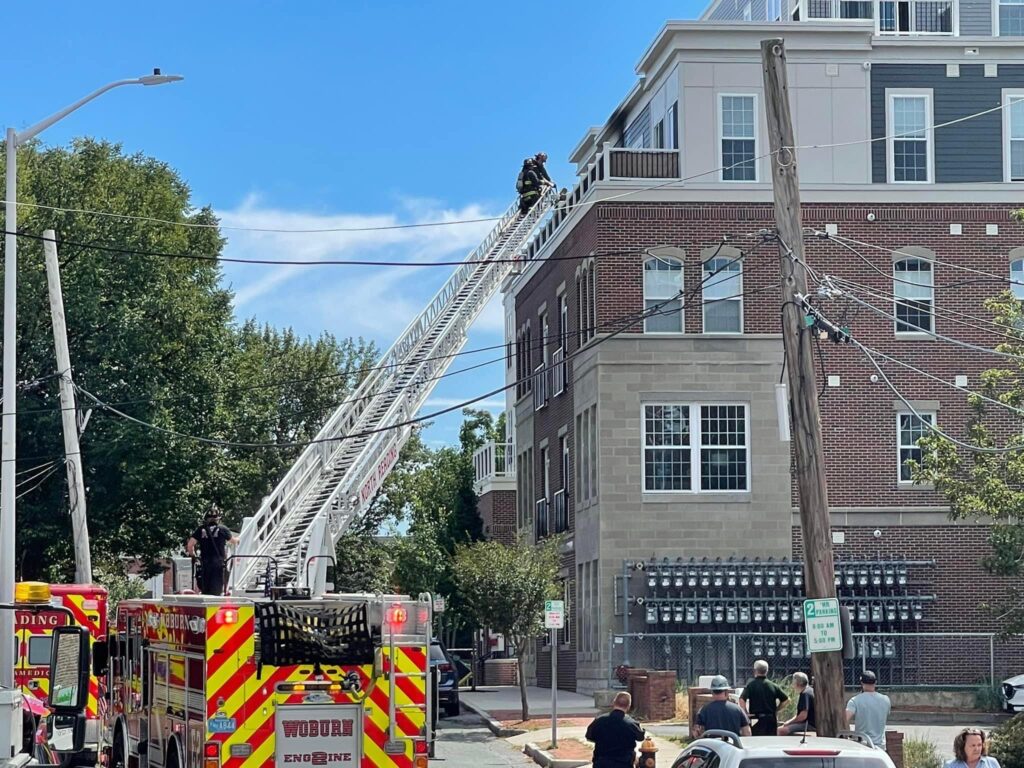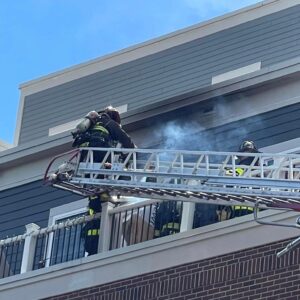 When fire crews arrived, they observed heavy smoke showing from the fourth floor of a large, occupied, 5-story apartment building. A 2nd alarm was struck on arrival as crews made their way to the fourth floor to attack the fire and search the building. Due to the size of the building, the need for additional manpower, and the potential for the fire to escalate, a 3rd alarm was struck, bringing additional mutual aid companies to the scene.
Reaching the 4th floor, crews found a fire on the exterior deck, extending into the building. A quick-fire attack prevented the fire from spreading from the two affected apartments. The fire was quickly brought under control.
The cause is still under investigation.
About the building
The post office opened on Haven Street in 1917, with an addition added to the building in 1969. In September 2017, the Community Planning and Development Commission approved Postmark as a 40R development. The 50-unit luxury condominium building opened in October of 2021.
The Reading Select Board approved a liquor license for a new restaurant, "Common District Meeting House," in May of 2021. The new restaurant does not have an opening date.