Reading will construct the Maillet, Sommes, and Morgan Stormwater System to restore wetlands on town conservation land, which will provide significant new stormwater storage capacity, protect habitat for native species, and create walking trails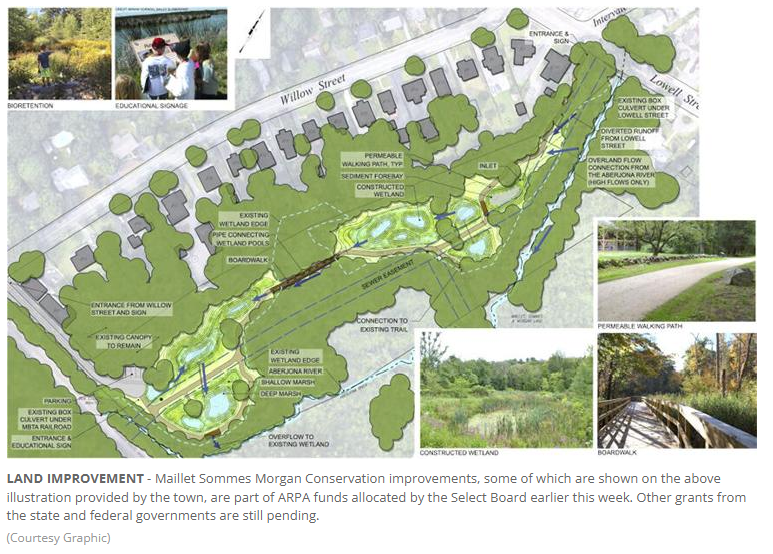 "I love this project," Congressman Seth Moulton stated as he helped kick off a proposed wastewater and wetland mitigation project at the Maillet, Sommers, Morgan Conservation land in Reading on Tuesday. Moulton has worked to include $1.5 million for the project as part of a $16 million earmark for projects in the region that has passed the House Appropriations Sub-Committee.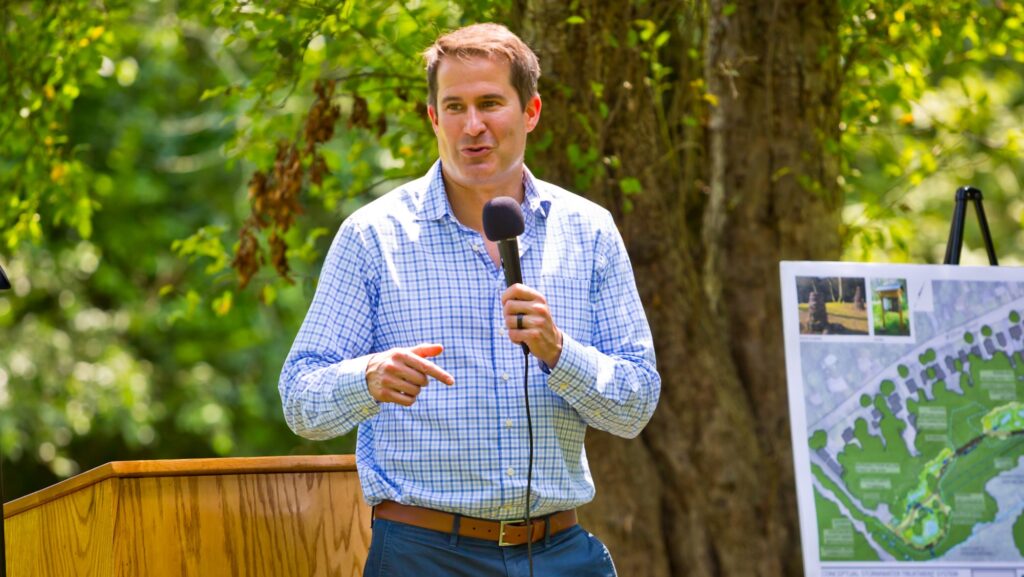 Town of Reading Senior Engineer Alex Rozycki shared that when completed, the project will "help solve inland flooding and regional stormwater quantity and quality." Rozycki continued to describe how the project will take flows from the Aberjona River and Lowell Street and divert them into a series of stormwater treatment systems. The project will also construct stormwater wetlands using existing topography in the area. The project is expected to benefit Reading as well as other communities downstream in the Mystic Valley Watershed.
"We are looking to solve a regional stormwater issue while also providing amenities for the Town of Reading," Rozycki explained. The project will include ADA-compliant trails in the conservation land, benches, and other upgrades. It is expected that the project will begin in the spring of 2023.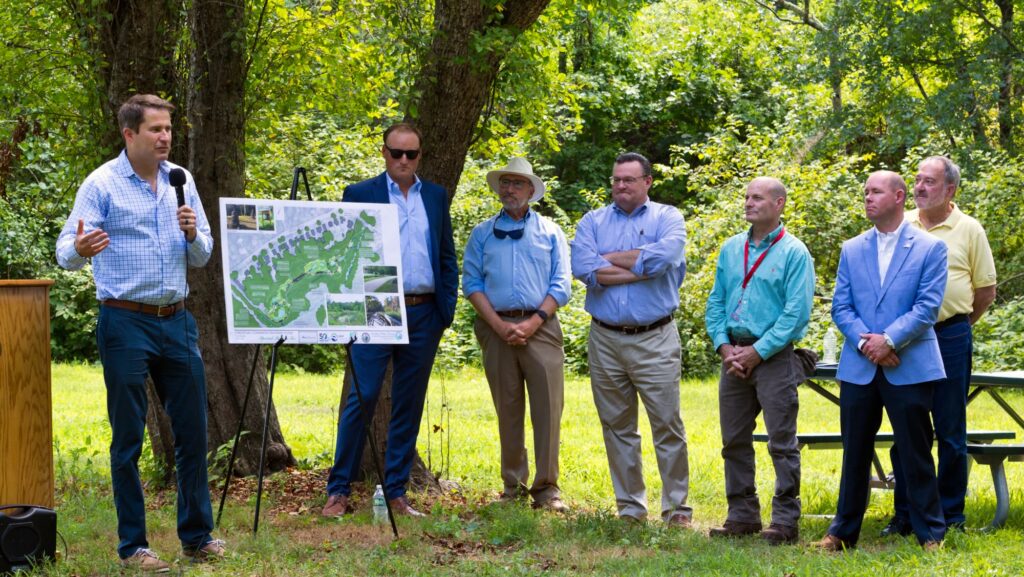 "[The project] is all about the future and climate resilience," Moulton proclaimed as he praised the proactive nature of the upgrades. He also praised the local, state, and federal partnership to help make the project a reality. "This is what we need to see all across the country," Moulton continued.
"[We want to] make sure that the people of this town can appreciate … the everyday joy [the project] will bring to their lives," Moulton concluded.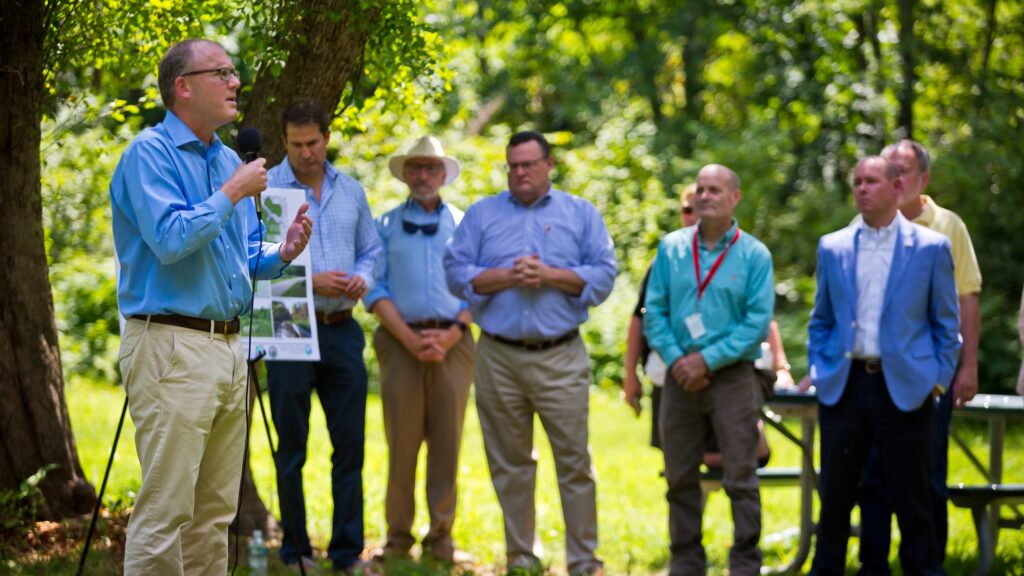 State Senator Jason Lewis thanked Moulton for helping prioritize funding for the project while again stressing the need for collaboration across communities along with state and federal agencies to help address flooding issues. "We have to be proactive in addressing mitigation and resilience," Lewis stated. "We can do that and improve open space and recreational opportunities for our residents."
"This is a win-win," Lewis concluded.
Representatives Brad Jones and Richard Haggerty also praised the nature of the collaboration that will make the project a reality. "We can take positive steps to try to address the challenges we are facing community by community," Haggerty affirmed.
The earmark will have to pass the full Appropriations Committee before being presented to the House of Representatives for a vote.