The following article is based on an Around Reading feature. Follow Around Reading on social media Facebook | Youtube | Instagram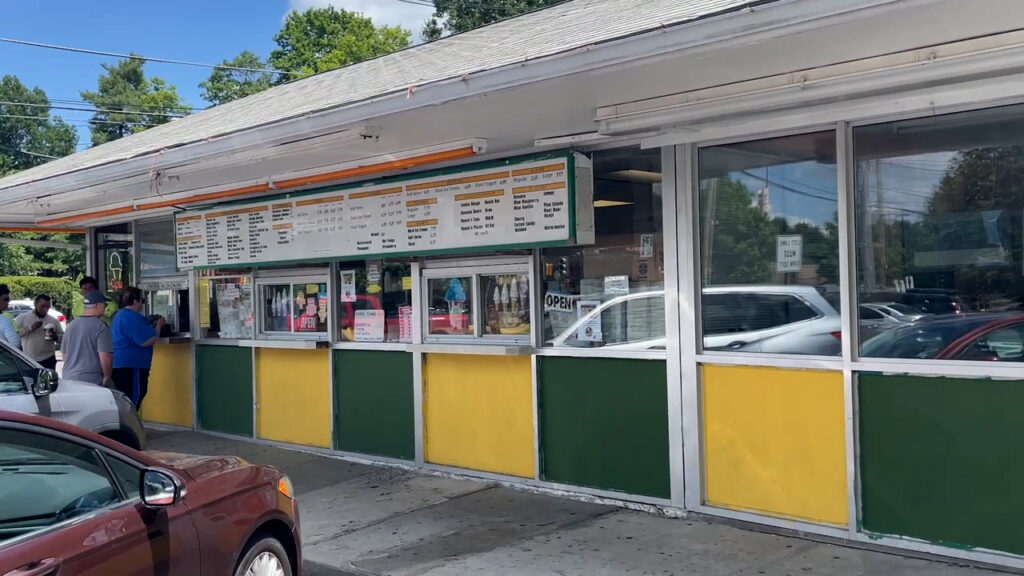 Reading, MA — DandiLyons has been a well-known ice cream destination in Reading for many years. Current owner, Mark Maselli, has operated the business for over twenty years, taking over from the Lyons family, who started the business as a flower shop. Maselli is proud that DandiLyons is known as Reading's best spot for ice cream. "I think [the customers] love the prices and the portions," Maselli commented.
Maselli shared that DandiLyons, which offers over 40 flavors of ice cream, receives the bulk of its product from Richardson's though it also receives product from a farm in Maine. The soft serve is from Hood. "We make our own soft serve flavor using fresh purees," Maselli further explained. Soft serve flavors offered at the shop include banana, coffee, coconut, and black raspberry. Maselli continued, stating that slush at the store is from Richies.
Maselli also takes pride in his 28 employees, many of whom start working while in high school. "Treat them well and train them right" is his motto. Maselli continued that many employees learn work-life skills at his store. "I like to make it fun," Maselli concluded.
DandiLyons is open daily from March through the end of October and from noon to 10:00pm. DandiLyons is located at 1331 Main Street.