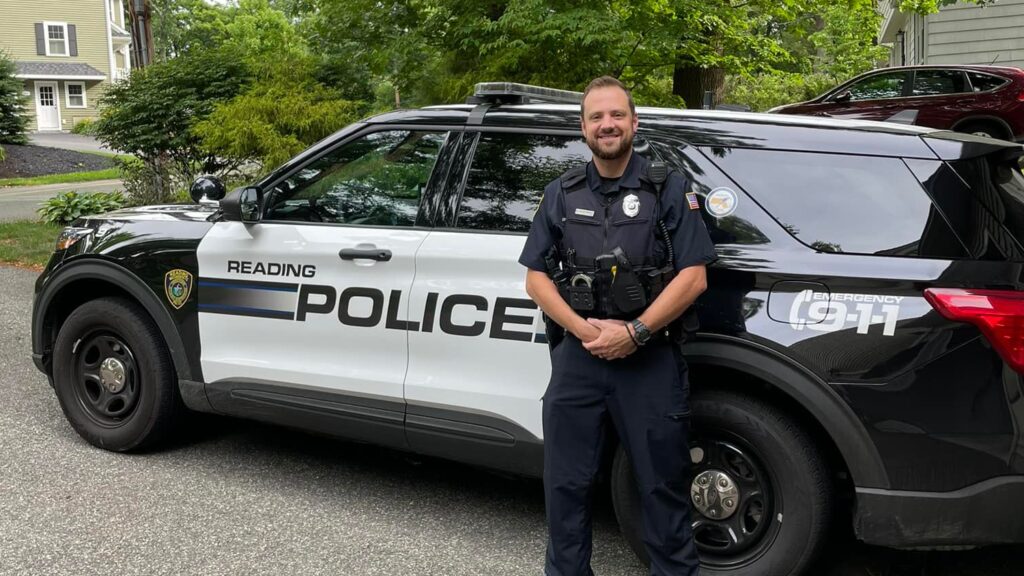 Reading, MA — Chief David Clark is pleased to announce that Benjamin Woodward will be promoted to the rank of Sergeant. 
Sgt. Woodward joined the department in 2017 as a Patrol Officer upon completion of the Reading Police Academy. He has obtained a number of advanced certifications, including Crisis Intervention Team, Field Training Officer, Advanced Roadside Impaired Driving Enforcement, and Proactive Terrorism Recognition, Interdiction and Observation Tactics (PATRIOT). He is also a member of the department's Honor Guard Unit.
During his time as a Patrol Officer, Woodward distinguished himself through his contributions as a field training officer — supporting new members of the department in their development as officers. Additionally, Woodward's excellent performance on the written exam, assessment center and interviews conducted as part of the promotion process helped contribute to him earning his new rank.
"Benjamin is equal parts role model for new officers and positive contributor to the Reading community," Chief Clark said. "Those attributes make him an ideal leader for our department and I look forward to the contributions he'll make as our newest Sergeant."
Woodward's promotion will take effect on Monday, Aug. 15.
Prior to joining the department, Sgt. Woodward served as a special police officer at Massachusetts General Hospital. He also earned a Bachelor's degree in criminal justice from Salem State University.