READING — Assistant Fire Chief Tony DelSignore reports that the Reading Fire Department extinguished a fire at a house on Colonial Drive Tuesday evening.
On Tuesday, July 5, at approximately 9 p.m., Reading firefighters were dispatched to 35 Colonial Drive for a report of a fire on a porch of a residence.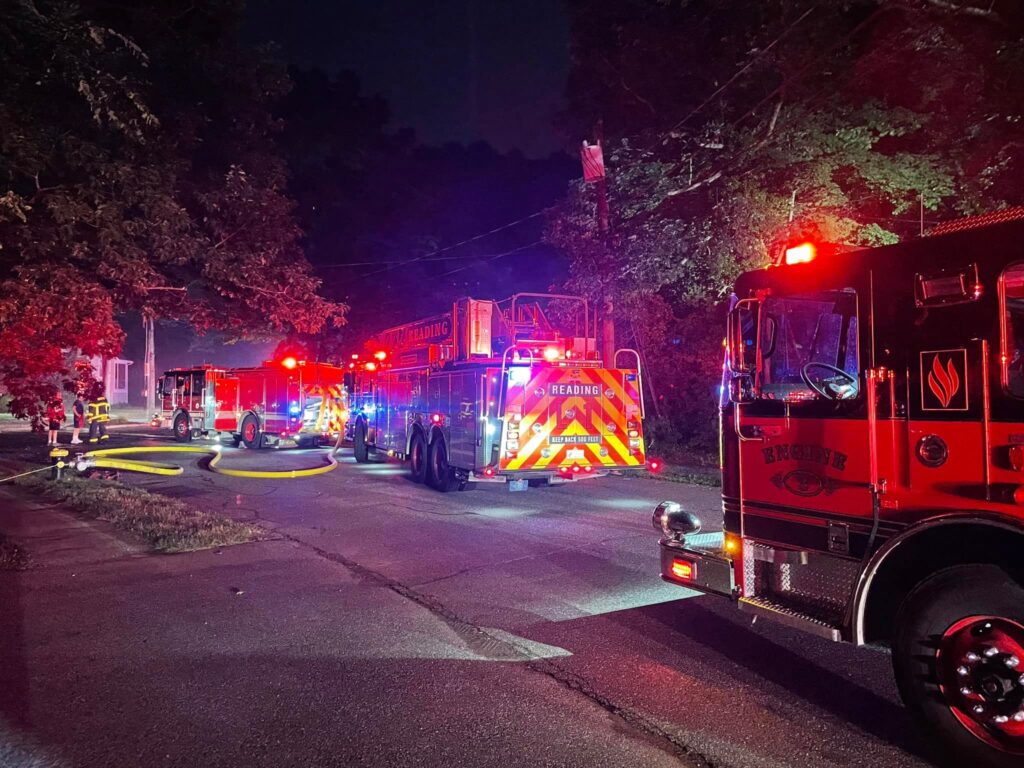 Upon arrival, crews found heavy fire consuming the deck and porch of the residence which had extended into both floors of the home and the attic. Captain Scott Myette immediately struck a second alarm due to the severity of the conditions
The fire quickly spread to propane tanks located on the property, which caused an explosion that fueled the fire, necessitating a third alarm for additional manpower. The electrical service drop, which extended from the utility pole to the residence, also caught fire.
The fire was brought under control at approximately 10:15 p.m with the help of mutual aid partners from the Stoneham, Wakefield, Woburn, North Reading, Burlington, and Melrose Fire Departments. Reading Police also assisted on scene.
Station coverage was provided by the Lawrence, Andover, Saugus and Winchester Fire Departments.
The residence sustained extensive fire, smoke and water damage worth an estimated $250,000. The three residents of the home are displaced and are being helped by family and friends.
No injuries were reported.
"I commend firefighters for working swiftly under very difficult conditions to contain this three-alarm fire," Assistant Chief DelSignore said. "We thank the many crews who responded for their help."
The cause of the fire remains under investigation by the Reading Fire and Police Departments and the State Fire Marshal's office.