May 27, 1952 – September 29, 2021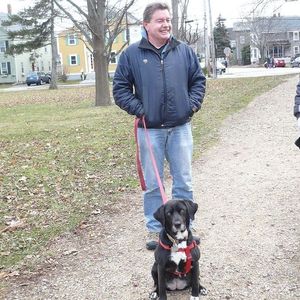 Leo T. Kenneally, of Idaho, formerly of Newburyport and Reading passed away on Wednesday, September 29, 2021. He is 69 years of age.
Born on May 27, 1952, in Woburn, Leo is the loving son of the late Timothy Kenneally Sr. and Mary (Evers) Kenneally. Leo is a warm, kind, and caring son, brother, uncle, great uncle, great-great uncle, and friend who will be truly missed.
An accomplished runner and triathlete, Leo participated in a handful of Boston Marathons and ran in several in Ireland and other countries.
Leo attended Saint Agnes School in Reading, Massachusetts for 8 years and graduated from Reading Memorial High School with High Honors in 1970. A summa cum laude graduate from the University of Massachusetts in 1974, he earned a Bachelor of Arts Degree with a concentration in Economics. After graduation, Leo began a career in Technology where he spent a little more than 20 years.
Leo was in very good physical health. His daily routine included regular work-outs in a gym, enjoying yoga, jogging, participation in numerous water sports including kayaking, rafting, winter Nordic sports including snowshoeing, and cross country skiing. A consummate and serious climber and hiker, Leo has conquered hundreds of mountain tops on the North American continent and was a very serious mountain biker/cyclist. His daily activity was rigorous. His keen love for Mother Nature and all the spirits she possesses has allowed him to enjoy peace and serenity many never know or even seek to achieve.
Aside from his love for natural things, Leo is extremely cerebral and highly intelligent. He is a prolific, voracious reader. His interest in books is broad and spans many subjects and interests.
Ready for a career change in his 50's, Leo decided to pursue a long-time interest in a field where he could give back and help others. This was a long-time personal goal that Leo attacked with excitement and fervor. Leo enrolled at North Shore Community College in Massachusetts where he majored in Occupational Therapy and earned an accelerated-fast track degree finishing in less than the typical course of study time and at the top of his class. From there Leo embraced and entered his new field, was immediately employed, and was well respected by his peers as a caring, compassionate, quiet therapist who was able to positively connect with many of his clients who learned many things from him but most of all self-confidence, assurance, coping skills and independence. Leo would spend his last working years fulfilled knowing he helped others and helped them change for the better. Leo is quick to tell many that he benefited in this field far more and any of his patients did… he received more than what he gave.
Leo is the beloved brother of Mary Lou Gutherie and her husband Walter, Philip Kenneally, and Tim Kenneally. He is the dear uncle of Rachel, Brendan, Jorin, Amanda, Joshua, Michael, and David. The cherished great uncle of Justin, Emily, Sarah, Joe, Camryn, and Shea, Leo is the devoted great-great uncle of Elizabeth. He is also lovingly survived by his soul mate Claudia Miksen – Fanaras and his beloved dog Buddie.
Family and friends are cordially invited to gather and share memories with Leo's Family on Tuesday, October 5th from 9:30 am – 12 pm in the Doherty – Barile Family Funeral Home, 11 Linden Street, READING. Parking attendants and elevators are available. A Celebration of Life Luncheon will be held at the Horseshoe Grille in North Reading at 12:15 pm. Friends and family are invited.
In lieu of flowers, please consider making donations in Leo's memory to NE Center and Home for Veterans, 17 Court St. Boston, MA 02108, or by referring to nechv.org/donations/online-giving/.