August 26, 1949 – September 30, 2021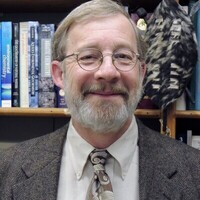 James Tilghman "Jamie" Maughan died peacefully in his sleep at home on September 30, 2021. He was born in Richmond, Virginia on August 26, 1949, to Matthew Webster Maughan and Myra Topping Maughan. Jamie grew up with his two brothers, George and Webster, in Chester, Virginia, where his family was active in St. John's Episcopal Church and the community at large.
Jamie earned his undergraduate degree from Old Dominion University and went on to obtain his Master's Degree from Virginia Tech, where he also met his wife, Emily. Jamie then completed his Ph.D. in Oceanography at the University of Rhode Island.
Jamie worked for decades as an environmental scientist focused on creating and maintaining clean water supplies everywhere. He consulted on projects as varied as town water supplies, clean lakes, the Boston Harbor clean up, and sustainable clean water systems for indigenous peoples. His work took him into the field and offices all around the world, where his innate understanding of how to communicate with people despite language barriers made him an invaluable asset on every job. After retirement, he continued to spread his passion for the environment and protecting it by sharing his knowledge and experience with graduate students at the Harvard Extension School and the University of Massachusetts, Lowell.
His work was never limited to just his salaried positions — he was a strong believer in volunteering and giving back to the world that he felt had been so kind to him. He actively volunteered for the Town of Reading, serving on multiple committees, including the Zoning Board, Conservation Committee, and as Town Meeting Member. In this way, he was able to contribute his environmental impact lens to all major decisions.
For years, Jamie volunteered for Bread and Roses, a nonprofit organization in Lawrence that provides critical services and hot meals for all who are in need – regardless of legal, residential, or income status. He never missed his monthly turn in the kitchen, preparing and delivering meals. He also served as Treasurer on the Bread and Roses Board of Directors.
In addition to his intellectual and professional pursuits, Jamie was known for always being on the move, whether building a back deck for his family to enjoy in the summer and fall, kayaking with his family and friends across Massachusetts and along the Chesapeake Bay, morning swims at the YMCA and routine tennis matches with his friends in Reading and Winchester. Jamie could spot a snowy egret and great blue heron from a mile away, identify any species of tree, and could navigate his way around any river. Jamie was also an avid sports fan, especially for the New England Patriots and Boston Red Sox.
He willingly and happily adopted anyone into his world — old and young, who wanted to make a difference in the lives of other people. His life was an example to us all, and we should endeavor to live as he did: as a fine and decent person who cared more about others than himself.
Jamie is survived by his devoted wife, Emily Terry Maughan; daughter Edwina Leahy, her husband Kevin and their daughter Scarlett of Andover, MA; and son Matthew Maughan and his wife Marikate of Philadelphia, PA. He is also survived by his brother, Webster Maughan, and his wife Joy, by his brother George Maughan and his wife Joan; by his sister-in-law Edwina Forch and her husband Paul; by his brother-in-law Mat Terry and his wife Candy. He is also survived by numerous nieces, nephews, godchildren, and dear friends. He knew and loved them all. He will be sorely missed
In lieu of flowers, please consider a donation to any of the following: Bread & Roses, 58 Newbury St., Lawrence, MA 01840; Old Dominion University Foundation, 4417 Monarch Way, 4th fl., Norfolk, VA 23529; James River Association, 211 Rocketts Way, Ste. 200, Richmond, VA 23231; or URI School of Oceanography, 215 South Ferry Rd., Narragansett, RI 02882.
Arrangements by the Douglass, Edgerley & Bessom Funeral Home, Reading. For an online guestbook, visit johnbdouglassfuneralhome.com