November 17, 1946 ~ August 26, 2021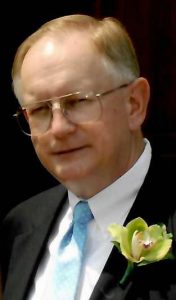 Anderson, Erland W. Jr., a longtime resident of Reading, passed away on August 26th after a battle with cancer. Born November 17, 1946, in Springfield, MA to the late Ivonette (Gelineau) and Erland ("Andy") Anderson, Sr. Erland ("Erl") graduated from Springfield Technical High School and continued his education at Western New England College where he received a degree in Industrial Engineering. He served his country in the Army during the Vietnam War as a member of the 9th Division, 31st Infantry Regiment ("Polar Bears") with the rank of 1st Lieutenant.
Erl was married to Lynda Plumb Anderson of Springfield for 41 years until her passing in 2009. He worked as an engineer for General Electric in Lynn, MA until his retirement. He was an avid reader and enjoyed playing tennis and golf with his friends. He is survived by his daughter Laura Lawson of OH, his son Neal Anderson and wife Courtney McQuade of CT, and his two grandchildren Connor and Lucy Anderson. He was predeceased by his brother Bruce Anderson of MA. He leaves behind two nephews and numerous friends. Relatives and friends may visit the Funeral Home on Monday, August 30th from 4-7 pm. At the request of the family, internment will be private. In lieu of flowers, please consider donations in Erl's memory to Reading Public Library, 64 Middlesex Ave, Reading, MA 01864.