Writing Submissions Due AUGUST 1
The PorchFest Committee and Reading Rotary Club are thrilled to announce a student writing contest to honor the upcoming 20th anniversary of the 9/11 attacks. Any student (entering kindergarten through 12 grade in the fall of 2021) from Reading or who is attending a school in Reading is invited to submit an essay or poem for consideration.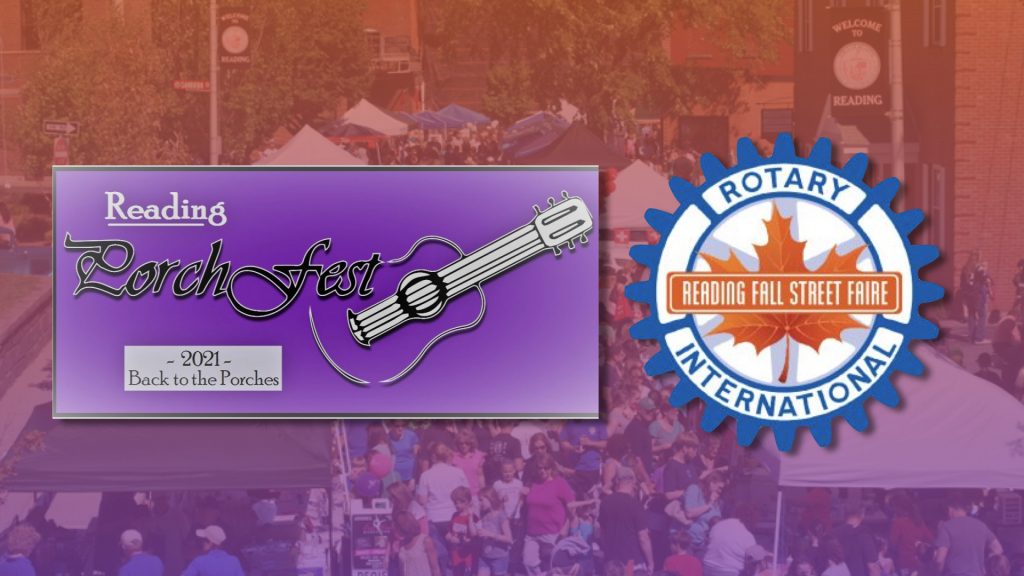 During difficult times, like the 9/11 attacks or the recent global pandemic, we all find ways to cling to hope that things will get better. That hope is our light in the darkness. Students are challenged to think about what the light is for them in dark times. Students are encouraged to get creative with this!
Students may choose to enter an essay or poem on this theme of "Light in the Darkness."
For students entering Grades K – 5 in Fall 2021, the guidelines are:
Essays should be 1 – 2 paragraphs
Poems should not exceed 2 pages typed, double-spaced
For students entering Grades 6 – 12 in Fall 2021, the guidelines are:
Essays should not exceed 750 words
Poems should not exceed 3 pages typed, double-spaced
All writing will be judged by a panel of readers. Essays and poems will be judged blind – names, schools, and any identifying information will be removed before judges see the entries. The judges will not know who wrote what.
Writing will be judged on the following criteria:
Appropriateness of essay or poem being read at a public community event honoring 9/11
Relevance to the theme light in the darkness
Clarity of expression
Vividness and emotional impact of writing
Grammar, punctuation and spelling
The judges will choose one elementary winner (grades K – 5), one middle school winner (grades 6 – 8), and one high school winner (grades 9 -12). The three winners will each win $100, generously furnished by the Reading Rotary. Their names will be published on the Fall Street Faire website and in local press and social media. The three winners will read their winning entries at a public event on Reading Common on September 11 to commemorate the 20th anniversary of the 9/11 attacks.
Contest rules and details at fallstreetfaire.com
Only one entry per student.
Email writing submissions and any questions to: memorialwritingcontest@gmail.com.
SUBMISSIONS ARE DUE BY AUGUST 1.