The Town of Reading (Town) invites sealed Quotes from vendors for Youth and adult recreation programs.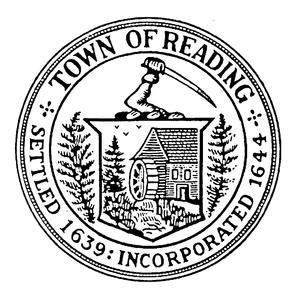 Examples of Programs: Soccer, Basketball, Field Hockey, Lacrosse, Tennis, Volleyball, Fencing, Baseball/Softball Clinics, Skiing, Flag Football, and or Sports and Games Programs.
Contract Documents will be available via email request to purchasing@readingma.gov.
Quotes must be submitted by 1:00 P. M., July 14, 2021 to the TOWN CLERK'S OFFICE located at Town Hall, 16 Lowell Street, Reading, MA 01867. Quotes delivered after the appointed time and date will not be considered.
The Town of Reading intends to award multiple contracts to multiple vendors, so that the residents have multiple program offerings available to them.
The term of the contract shall extend for one year from July 1, 2021 and renewable for a term of two additional one-year terms at the sole discretion of the Town.
For more information go to www.readingma.gov All Quotes are subject to the provisions of M.G.L. c.30B.
The Town will reject any and all bids in accordance with the above referenced General Laws. In addition, the Town reserves the right to waive minor informalities in any or all Quotes, or to reject any or all Quotes (in whole or in part) if it be in the public interest to do so.