April 20, 1941 – June 12, 2021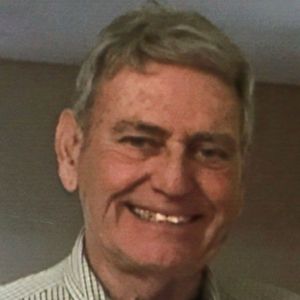 Paul A. Lazzara of Reading passed away on Saturday, June 12, 2021, at his home. He was 80 years of age.
Born on April 20, 1941, in Melrose, Paul is the loving son of the late Paul A. Lazzara and Loretta (Doyle) Lazzara. Paul is a warm, kind and caring son, husband, father, grandfather, and friend. He will be deeply missed.
Paul is the beloved husband of Donna (Lowther) Lazzara. The devoted father of Lauren & Lisa, he is the cherished grandfather of four.
Paul touched the lives of many people. His charismatic personality and warm smile brightened the lives of all who saw it. He worked full time in sales but his passion for music was undeniable. Paul owned and operated a deejaying business, Let the Good Times Roll, for several years allowing him to spread joy, laughter, and fun at many weddings, birthdays, bar mitzvahs, dances, and other special occasions. He adored his wife, Donna and their two girls. He always made time for friends, many of whom he had since childhood.
To have known Paul was to have known the true meaning of, Humble. He taught his daughters and grandchildren to appreciate all that life has to offer while remaining kind to all you meet. Paul will remain in our hearts forever and continue to watch over all of those he loved dearly.
Family and friends are cordially invited to gather and share memories with Paul's Family on Monday, June 21st from 3-7pm in the Doherty – Barile Family Funeral Home, 11 Linden St. READING. Parking attendants and elevator are available.
In lieu of flowers, please consider making a donation to the Lazzara's Family Go Fund Me to help offset their funeral expenses by referring to: https://www.gofundme.com/f/Funeral-expenses-for-paul-lazzara