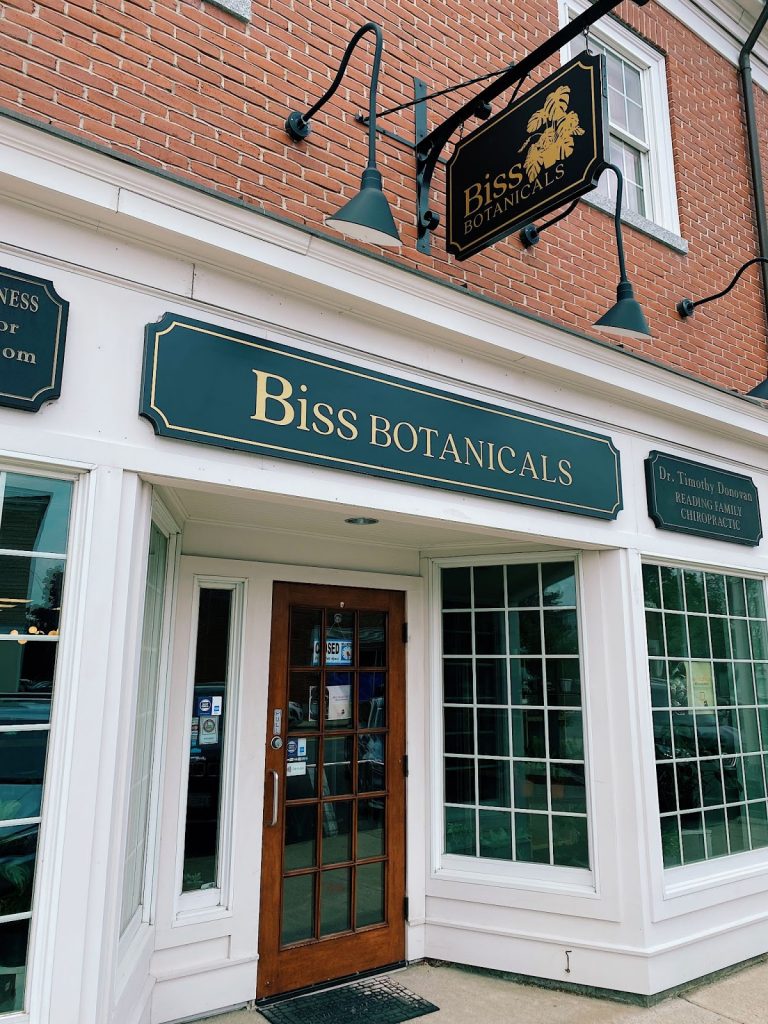 Michaela Mann has always been fascinated with building communities, and when the pandemic struck, she found an unlikely medium that, during a time of intense social isolation, could do just that — plants.
"The goal of Biss Botanicals from the inception was to create a welcoming atmosphere where folks could stop by and find an item they love for either themselves or a loved one. And I think — especially given what we've all gone through with the pandemic — that house plants have become a great gift because they're this little symbol of greenery and life," said Michaela Mann.
When it comes to communities, Mann is intent on building one not only with the customers of her store but also with other local businesses as well.
"We're a neighborhood house plant and curated gifts shop. We sell these concrete planters that are made by this wonderful woman in Salem. We have these plantable cards that are made from a company out in the Berkshires that sprout wildflowers if you put them in soil. We also found this great company that makes bitters for small batch cocktails. All of the houseplants are purchased within the state as well — so we're always try to support other small businesses with what we're stocking. We're going to try and get some art in the store as well — maybe do a rotation for local artists to have their pieces installed in the store.," said Mann.
It was this love for supporting other small businesses that brought Mann to bring Biss Botanicals to Reading.
"I had heard about Reading being a great town with an excellent school system and a good community atmosphere. I had no idea that the small business community would so thriving and that everyone in the community was such a big proponent of supporting small business. The thing that really drew me to Reading was my particular storefront —I'm totally in love with it, with its exposed brick and windows. But also our awesome neighbors — which are also women-owned small businesses. It is a great area full of really cool women that are doing awesome things with their small businesses — so it felt like the right spot for Biss Botanicals," said Mann.
Creating an atmosphere where people can feel as welcome as she does in the town is important to Mann, an idea that she plays off of in her business' name, Biss Botanicals.
"I was looking for a name that would stick in people's minds, and I also liked the idea of this store being a journey or a place to be explored. The word 'abyss' — going off into the unknown, especially in the context of being a small business owner — came into my head. So I sort of played off of that word, and I love the deeper meaning behind going off and doing something new and different. This business is a big departure for me personally, and I hope that other folks feel like it's something fresh and new that they can experience as well," said Mann.
For first time shoppers of Biss Botanicals, Mann recommends checking out the plant behind her store's iconic logo, the Monstera Deliciosa.
"It's my favorite plant. The leaves are gorgeous, and also, it's one of those plants that, if you treat it right, it's going to really give back to you and help cultivate your space. The leaves unfurl in this really beautiful, delicate way. It's one that I would recommend to someone who is looking for, you know, a fresh item for their space. Also, for me, that plant really speaks to what we're trying to do with the store. We're trying to root, we're trying to grow and expand, and create something new and beautiful," said Mann.
Biss Botanicals is located at Unit 102, 2 Haven Street, and is open Wednesdays through Saturdays from 11 am to 6 pm.