September 15, 1929 – May 12, 2021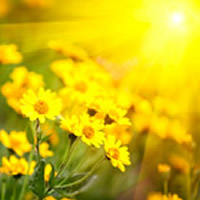 Joan Marie (Fortune) Hamel, a resident of Reading for over 50 years, formerly of Lawrence, passed joyfully into the arms of the Lord on May 12, 2021.
Joan was born in Lawrence, Massachusetts, on September 15, 1929, the daughter of James Albert and Nora Marie (Casey) Fortune. Joan married Raymond Edward Hamel on October 18, 1952. They traveled extensively in the U.S., lived in several states and the UK. They were married 45 years and had five children.
Joan was the devoted mother of Carol Hamel-White and her husband Paul of York, ME; Linda Hamel and her husband James Sellman of Newton; Cynthia Nelson and her husband Kent of Huntington Valley PA; David Hamel and his wife Gail of Providence, RI; and Stephen Hamel and his wife Janaia of Providence Forge, VA. Loving grandmother of Zachary Thai Hoa White, Joshua Ratanak White, Jonathan Hamel Sellman, David Hamel Sellman, Catarina Hamel Sellman, Kyle Nelson, Casey Nelson, Kane Nelson, Mark Hamel, Brian Hamel, Douglas Hamel, Lynne Hamel, Alexander Hamel-Cormier, Katherine Cormier-Diaz, Jonathan Cormier-Diaz, and the late Shane Nelson.
Joan worshipped at St. Agnes Roman Catholic Church. She was a member of the Reading Garden Club. She was an avid pianist; she loved classical music and traveling the world with her friends. Her travels took her to Guatemala, Cambodia, Turkey, Egypt, Greece, Europe and China.
Joan was a graduate of St. Mary's High School in Lawrence, MA. She held a variety of executive secretary positions in banking before and during her marriage. After raising her family, she returned to the workforce and thoroughly enjoyed a second career as an Event Administrator for the Massachusetts Organization of Nurse Executives until her retirement.
Joan had a powerful, positive impact on her own children and their families through the lessons she taught, the faith she lived, the examples she set, and her gentle presence. She had profound empathy for children and the sick, was lively and fun-loving, practical to the core, and a beloved friend to many. Every grandchild was a treasure, a gift, and a blessing in her eyes.
Due to the pandemic, Joan's funeral and burial are private and there are no visiting hours. In lieu of flowers, contributions may be made in Joan's memory to Smile Train at https://www.smiletrain.org/take-action or at 800-932-9541.