Video, Film, Photography Programs for Ages 10 – 17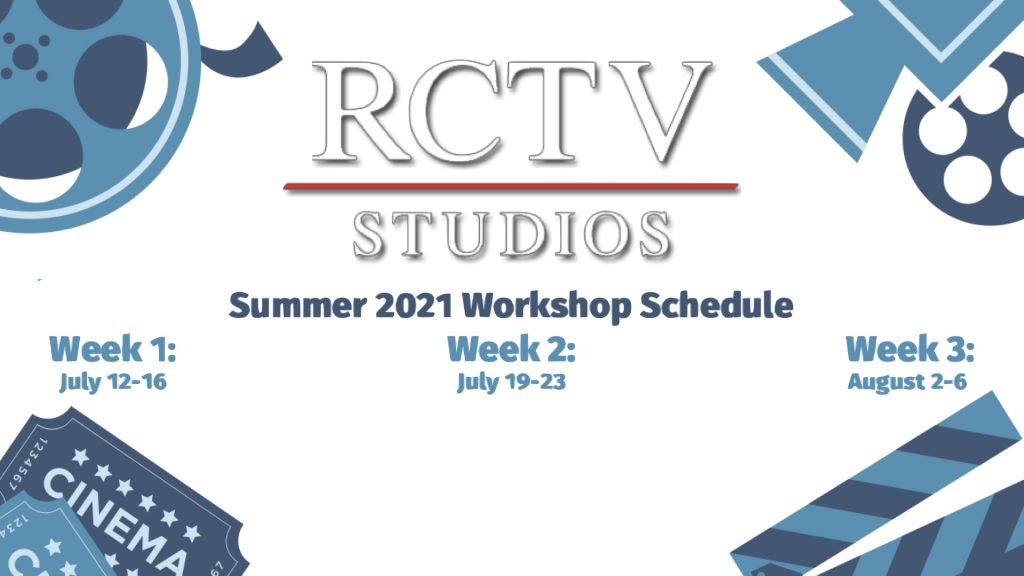 Video Production: Students will gain video recording experience using RCTV's professional camera equipment, as well as gain post-production skills such as; Celtx, Adobe Premiere Pro, After Effects, and Photoshop. All of these skills will culminate into their own masterpiece worthy of television and/or YouTube. This class can be altered to fit the needs of intermediate and advanced video students.
Photography: Students will learn (or refresh themselves with) the basics of photography including; camera settings, depth of field, shot composition, and movement. Students will navigate through many styles of photography including; street photography, portraits, and food, to name a few! This class can be altered to fit the needs of intermediate and advanced photography students.
Stop Motion: Students will learn the process of Stop Motion Animation using many mediums including; legos, board games, drawing, cut-out paper, sand, and many more! Students will record and edit their own work using RCTV's professional equipment.
Music Videos: Students will learn what it takes to choreograph, direct, tape, and edit their own Music Video using RCTV's state-of-the-art chroma-key room (Green Screen!).
Filmmaking: Students will learn all the key elements of creating a film, such as; scriptwriting, shot composition, lighting techniques, cinematography and so much more as you develop the skills of all the great filmmakers! This class can be altered to fit the needs of intermediate and advanced filmmaking students.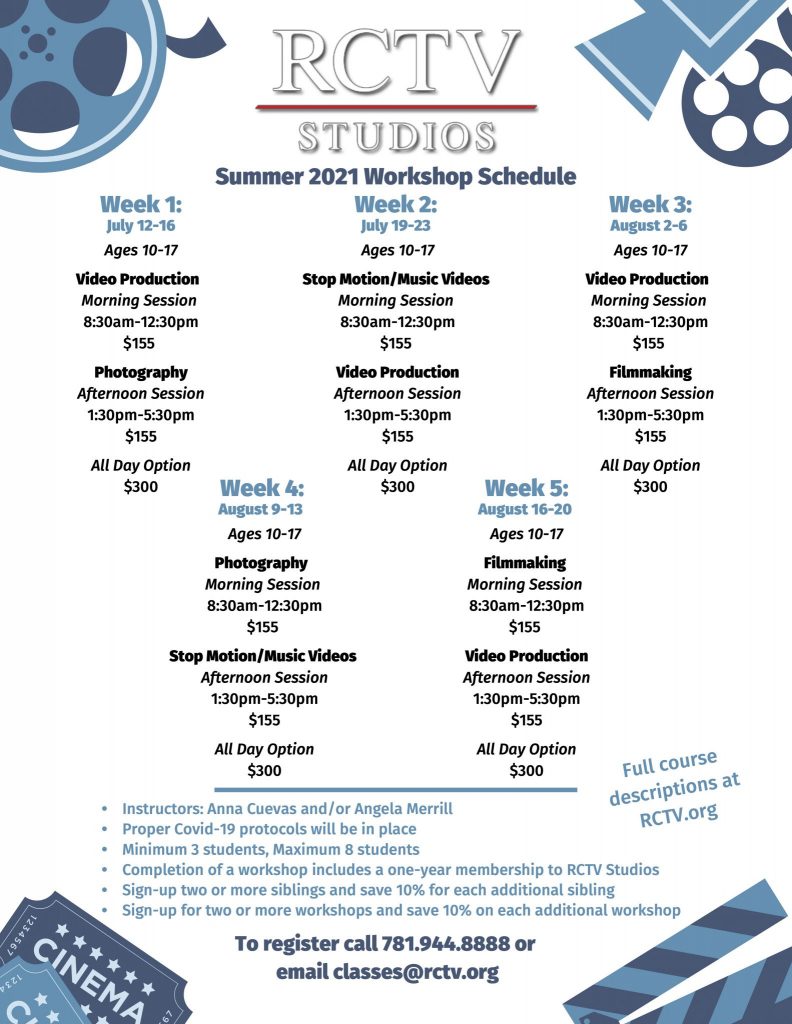 About RCTV
RCTV Studios is a nonprofit member-supported source for public, education, and government access programming on issues and activities that reflect the expression of diverse community voices.
RCTV serves as a medium for member-produced programming to express opinions and ideas.
As a center of learning, RCTV provides comprehensive hands-on training for its members, and for students in cooperation with Reading schools.
Since RCTVs' success depends on the contributions of its members, we encourage and welcome the active participation of the community.
Do you have a special event or an idea for a TV show that you would like to share with the rest of your community? Then RCTV is for you! We will personally teach you how to use our studio, portable cameras, and editing equipment to make your program shine! We are dedicated to telling our community that they have a voice, and RCTV wants to help you share it!