Reading, MA — If you have opened Instagram and Facebook over the course of the pandemic, you've probably been struck by the creative spirit of Reading residents. Photos of adventures in sourdough, rediscovering the Reading Town Forest, and others have been widely circulating as residents find themselves pursuing new creative activities. In the pandemic's isolating months, more and more residents have turned to photography to celebrate their new creative pursuits and stay connected to their fellow residents.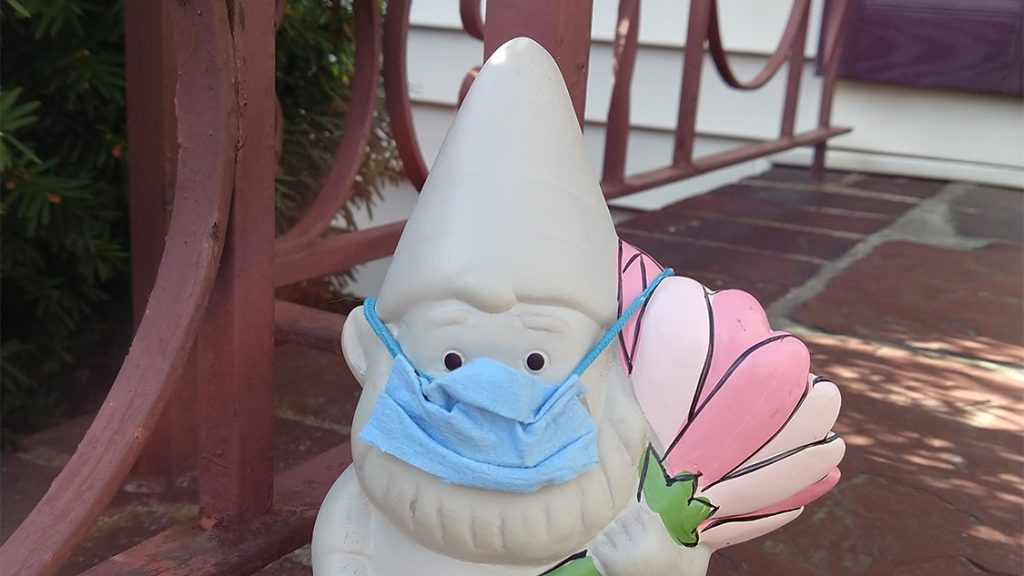 Former School Committee member Sherri VandenAkker was quick to recognize the importance of these photos and their educational significance.
"I was noticing throughout the pandemic that, as we were all getting fatigued with it, there were so many creative things people were doing to show their resilience and to stay connected with each other. I thought it would be really interesting to collect these photos because it is such a unique time and they will be so interesting to look back at in the future. I am not intending to sugarcoat the hard realities of the pandemic, but I did want to capture and celebrate this creativity and resilience I'm seeing," said VandenAkker.
What grew out of this idea was the Pandemic Peace and Promise Photo Project. Created in collaboration with the Reading Public Library and the Reading Cultural Council, this community-wide digital heritage and media project seeks to create a permanent collection of the photos that residents have taken over the course of the pandemic.
"It's a multi-faceted project. The first thing we'll do is take all the photos, and we will upload them into a database that is hosted by the Reading Public Library and the North Of Boston Library Exchange (NOBLE), which will allow people to access all the photos and flip through them anytime they want through the library website," said VandenAkker.
The project has also been granted funding through the Reading Cultural Council, which will create a physical collection of some of the photos.
"Through the generosity of the Cultural Council, we will be able to print a collection of books featuring the photos. We also hope to create a physical exhibit of these photos that can travel. We could display it in schools, town buildings, and nursing homes or facilities where it's hard for people to access the internet," said VandenAkker.
Residents interested in submitting photos to the project are encouraged to email their photos to PANDEMICPEACEPHOTOS@GMAIL.COM, and fill out the project's Google Form to provide some context for the image, as well as give permission for the photo to be used as part of the project.
VandenAkker was quick to point out that all residents are encouraged to take part regardless of artistic training.
"We don't want people to feel constrained by 'artistic merit.' This is as much a history project as it is an art project, so don't be intimidated by the quality of images. Most of us take cell phone images, and we're perfectly happy with those kinds of submissions," said VandenAkker.
The Pandemic Peace and Promise Photo Project will be accepting submissions until June 4, in part to make sure that the project can include photos from the RMHS Graduation ceremony. Residents are encouraged, however, to start submitting photos as soon as possible.
"We hope to start uploading them and displaying them right away, so the sooner people submit, the better," said VandenAkker.