September 19, 1933 – April 4, 2021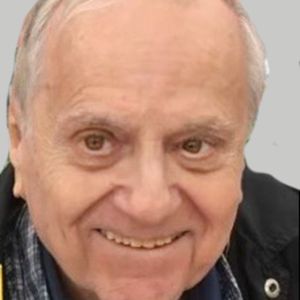 Richard Louis Redmond, age 87, passed away peacefully at his home, surrounded by his loving family on Easter Sunday, April 4, 2021. Richard was born on September 19, 1933, in Reading, Massachusetts, where he remained for his entire life. Richard graduated from Reading Memorial High School, Class of 1954.
After high school, Richard served in the US Army. When he returned from the service, he went to work with his father, who was a local builder. Richard was a skilled Finished Carpenter; his greatest accomplishment was the interior restoration of the Warren Tavern in Charlestown, Massachusetts in which he recently visited to see how his work has held up. In his later years, Richard tended bar at both the VFW and the American Legion in Reading, where he was always smiling and sharing stories with his customers.
Uncle Richard (as he was known by many) was an incredibly kind, patient, and loving person to everyone who knew him. He cared for his ailing mother Blanche and her twin sister Stella for more than twenty years. Richard was a great storyteller; he loved family gatherings, reminiscing over the good ole' days and his many trips to Head Chezzetcook, Nova Scotia, where his parents immigrated from. He also loved listening to some of his favorites, such as Frank Sinatra and Harry James, enjoyed playing the trumpet and building his WW2 model airplanes.
His home on Washington Street has been the hub of his large Irish Catholic family, which includes Redmond, Cullinane, Hunt, Nevin, Eisenhaure, and Banfield families. He resided with his niece Margaret (Meg) Redmond Heselton, the late Robert Heselton, and their children Jill Heselton and Sarah Heselton Crowley. We were all blessed to safely celebrate his 87th birthday this past fall at his home.
Richard was the beloved son to the late Blanche Colford Redmond and Arthur L. Redmond. Brother to June Redmond Banfield and the late Francis Redmond Eisenhaure and Robert Redmond. Uncle Richard was also survived by countless loving nieces, nephews, and cousins.
Funeral from the Doherty Barile Family Funeral Home 11 Linden St. READING on Saturday, April 10, 2021, at 9:30 am, followed by a Funeral Mass Celebrating Richard's Eternal Life in St. Agnes Church 186 Woburn St. at 10:30. Interment with Military Honors will be held in Forest Glen Cemetery Reading.
Family and friends are kindly invited to gather and share memories with the family on Friday, April 9, in the funeral home from 4 pm to 8 pm. Parking attendants and elevator available. Due to state regulations for Covid-19, a mask is required while in the funeral home, as well as social distancing at all times.
In lieu of flowers please send donations to the Reading Food Pantry.