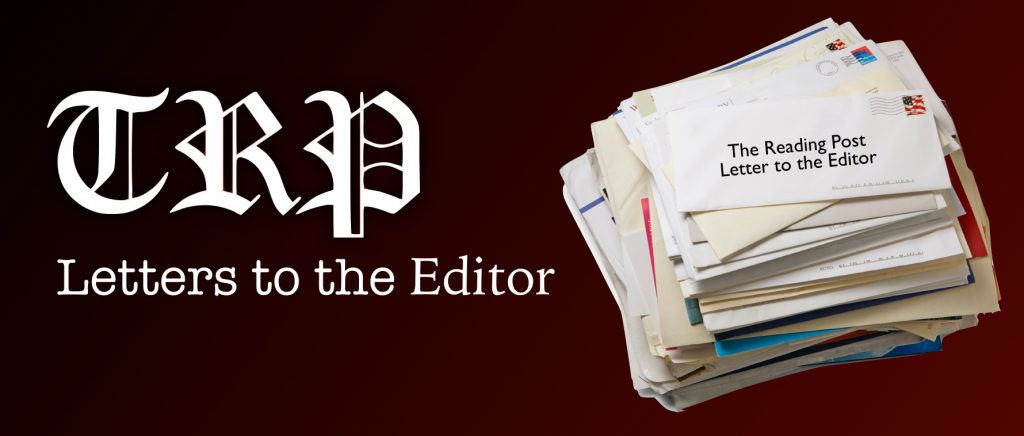 The Reading Post accepts Letters to the Editor. All letters must be signed. The Reading Post reserves the right to edit or not publish any letters received. Letters do not represent the views or opinions of the Post. editor@thereadingpost.com
---
The Coalition Of Us (Cato) strongly supports the establishment of the paid Director for Equity and Social Justice position within a new division of the Reading Public Library. The structure of this division and the decision to establish a paid director was recommended by an Ad Hoc Select Board committee chaired by two Select Board Members, and which included our Town Manager, Police Chief, School Officials, Clergy, Residents, and more. Info on this Director and the Division, including purpose, FAQs, structure, and a draft of the job description, can be found here.
This professional Director will provide the consistent expertise and leadership needed to create and run an effective human rights organization in our town. The Director will have the responsibility to anticipate and address needs both proactively and when problems arise.
With the help of volunteers, the Director will extend the reach of the Library's mission of inclusion and social justice across all town departments, businesses, and residents. Experience in town has shown that without a paid director, human rights efforts in town have been difficult to maintain. Being housed in the library will provide a safe place for people to report, reflect, and find resources to deal with the challenges of bias and marginalization.
We have seen the worst of humanity in our current headlines. Just last week, we witnessed the gunning down of Asians in Atlanta.  This was just one more incident in the increase in anti-Asian attacks.  There are, unfortunately, so many other examples in our current society, including an insurrection in our Capital complete with a Confederate flag and Nazi symbols; murders of blacks by law enforcement across states; rampages in synagogues and mosques, as well as the attack on an LGBTQ woman, swastikas, vandalism, hate-filled emails to educators, and bullying in Reading.  Contrary to the stated intent of Reading and our country, there are members of our community who do not feel welcome, included, protected, or valued.  They do not receive the same privileges or respect as others, and that needs to change.
This investment in a Director of Equity and Social Justice will make Reading a better place to live, learn, worship, work, and visit. It will also save our town money because problems will be anticipated, avoided, triaged, and/ or responded to in a caring and professional way locally, as opposed to immediately escalating to the state.
As Ibram Kendi wrote, being antiracist is a verb, not a noun. We all need to constantly work at recognizing our own biases and assumptions and to improve. Becoming antiracist and ensuring social justice for all is a journey each individual and our community needs to invest in on an ongoing process. Please ask your Town Meeting Representatives to support the Library budget with the inclusion of the paid Director of Equity and Social Justice.

Signed by: The Coalition of Us (Cato) members: Steve Peacock; Anne Schwartz; Jennifer Blackmon; Sherilla Lestrade; Colm Eliet; Allison Sillers; President Philmore Phillip II. Respectfully submitted by member Linda Snow Dockser, 110 Beaver Road, Reading