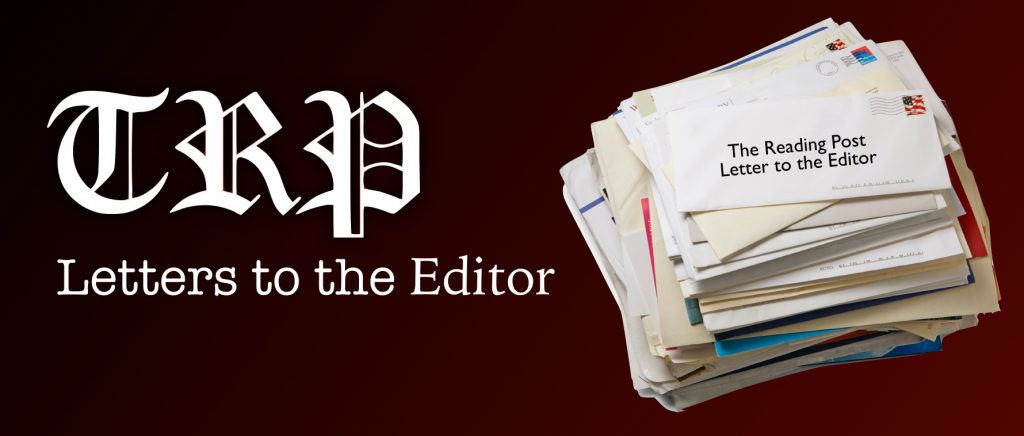 The Reading Post accepts Letters to the Editor. All letters must be signed. The Reading Post reserves the right to edit or not publish any letters received. Letters do not represent the views or opinions of the Post. editor@thereadingpost.com
---
Dear Editor,
The new Clean Energy Policy that the RMLD board passed in February is underwhelming and inadequate and based on a complete misread of the recent customer survey commissioned by RMLD. The survey included a question about willingness to pay more for expanded greenhouse gas emissions reduction.
The survey showed that fully 65% of both residential and commercial customers who answered that question are willing to pay from 5 – 25% more per month. By any measure, that's a solid majority. And 5% more is just below what RMLD staff estimated for the cost of a truly solid commitment to renewable energy like wind and solar.
Yet in its new Clean Energy Policy, RMLD makes this statement, totally misrepresenting the truth of customer feedback: "Our environmentally-conscious community wants RMLD to set greenhouse gas reduction goals while having little to no impact on rates."
True to that wrongful reading, RMLD's new policy offers only to comply with insufficient greenhouse gas reduction goals required by new state law.
Cost is important. RMLD customers in Reading and beyond, though, value more than that. We need new RMLD leadership who will offer a fresh perspective, be dedicated to accountable and transparent governance, and support a strong move to solar and wind.
On April 6, my vote will go to Jim Satterthwaite and Marlena Bita for RMLD Commissioner.
Sincerely,
Michael Carpenter
Reading Resident