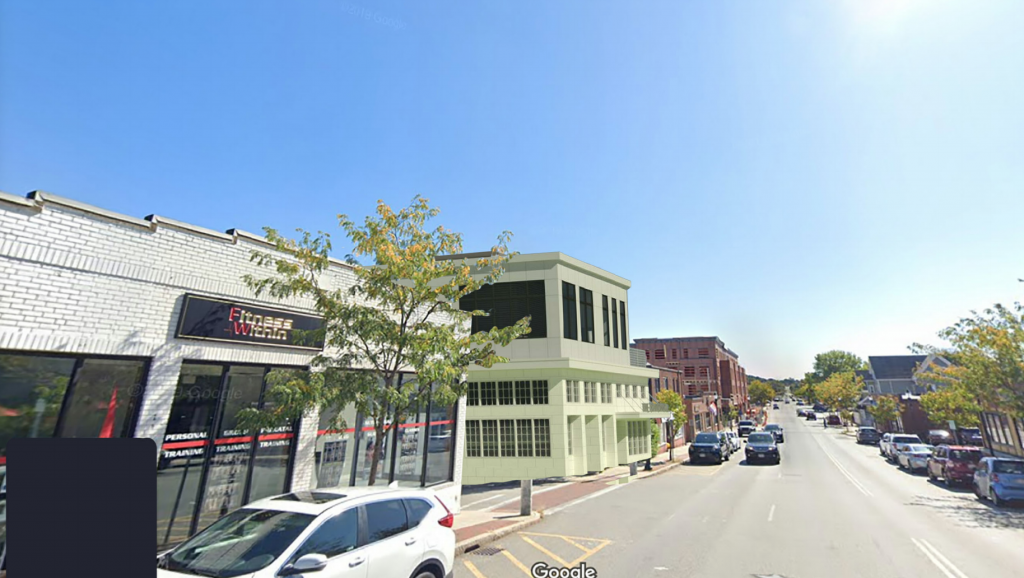 Reading, MA — The Community Planning and Development Commission (CPDC) voted 5-0 to approve the Downtown Smart Growth Plan Review for 531 Main Street, the former Reading Chronicle building site. After months of review, the final building will contain seven two-bedroom residential units with a 600 square foot commercial space.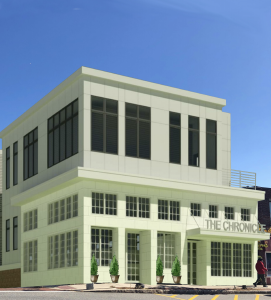 Speaking for the developer, Attorney Chris Latham shared the "pretty significant changes" made to the proposed building after several rounds of review by the CPDC. The once four-story structure with a garage underneath will now be two stories at the Main Street grade with its height reduced to forty-one feet, well within zoning guidelines.
Architect Rob Paccione shared that the potentially innovative CityLift system has been removed, and the garage will now contain nine standard parking spaces. There are plans to include seven electric vehicle charging stations in the garage with "lots of bike storage" inside and outside the building. The developer will build sidewalks on both sides of Chapin Avenue, with two parking spaces adjacent to the building.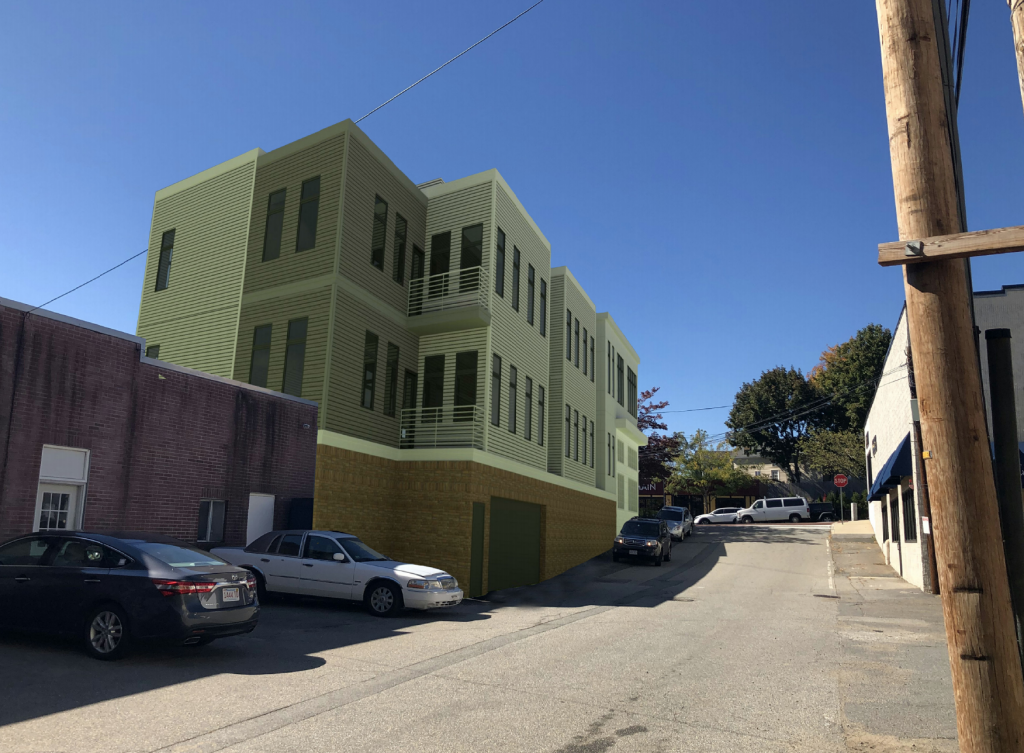 There was significant discussion around creating potentially usable space on the sidewalk bump-out on Chapin Avenue next to the commercial space. Project Engineer Aaron MacKey stated that the development team will work with town staff and the Parking Traffic Transportation Task Force to determine a solution that works for the space while remaining safe for traffic and pedestrians.
The CPDC voted 5-0 to approve five waivers for the project, including the number of units per acre, aisle width in the garage, and allowing a somewhat static south-facing facade. No signage plan for the building was approved.
CPDC also voted 5-0 to approve the definitive subdivision plan for 4 Cold Spring Road. In this plan, Grandview Avenue will be extended along an already existing "paper street" to create a cul-de-sac, which would allow the property to be split into four lots, with three new single-family houses to be built. The existing home at 4 Cold Spring Road would remain. The owner plans to call the new road "Penny Lane."
The Conservation Commission has reviewed the plan with a couple of minor pieces of information requested by that commission. CPDC also voted 5-0 to approve eleven total waivers, including a traffic study, sidewalks on both sides of the street, and the requirement for a landscaped island in the center of the cul-de-sac.
A scheduled continuation of the site plan review for Bagel World on Main Street was continued to February 22 at 9:30 pm at the property owner's request. CPDC adjourned at 10:55 pm.