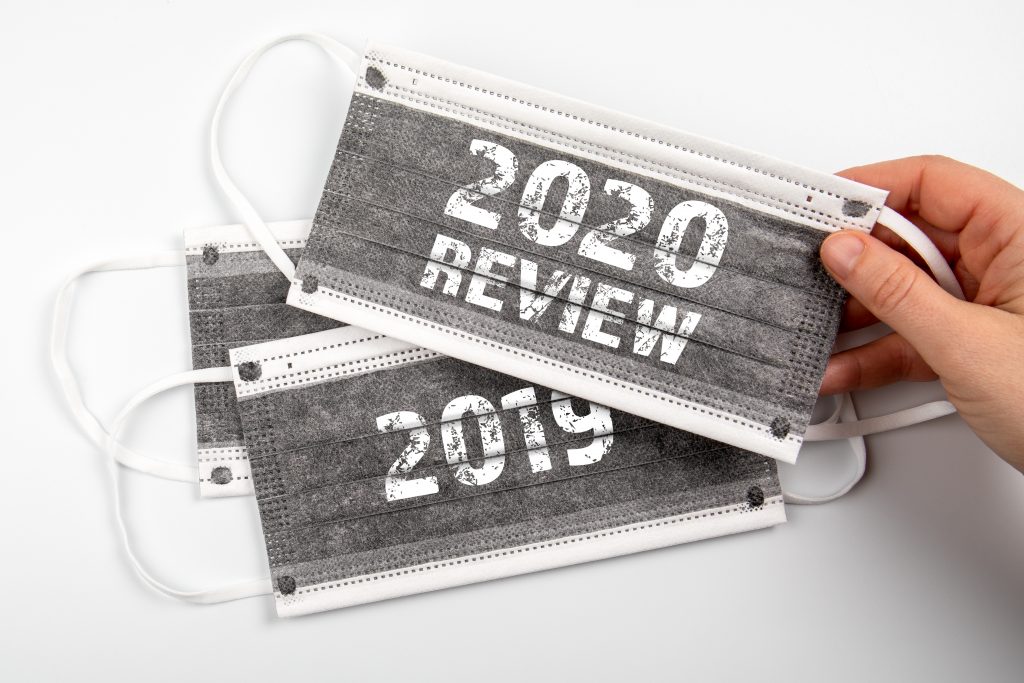 We finally made it, December. We approached the end of 2020 with trepidation and hope that the new year might bring us better fortune, and the articles we saw in The Reading Post reflected that. This month we saw heart-warming stories of donations to the Reading Food Pantry, as well as ten Reading Firefighters rewarded by the state for their heroism. This month also saw Reading families fight against no-spectator restrictions on winter sports, Reading Police attempt to clamp down on the issue of mailbox fishing, as well as a proposal to fix the traffic issues that plague Bagel World.
December
On December 3, Police Chief David Clark reported that two men had been charged after they had allegedly fished through a public mailbox in the town. Police responded to a call on the morning of December 3rd regarding two men who appeared to be fishing around in a post office box.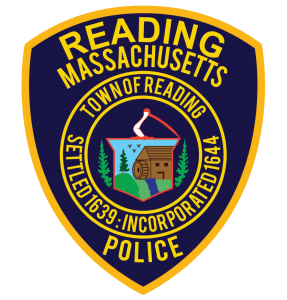 "At approximately 2:36 am on Thursday, Dec. 3, police were dispatched to the area of 352 Main St. after receiving a report that two men were fishing around in a post office box. Upon arrival, Officers learned the two suspects had walked away from the mailbox and subsequently left the area in a white SUV heading southbound on Main Street. A short time later, Reading Police located the vehicle parked near 274 Main St. near businesses that were closed for the night, as well as a mail dropbox," reported The Reading Post.
Later identified as Oscar Nadal and Francis Polanco, both men were taken into custody following a search of their car that revealed multiple pieces of mail that were not addressed to either of the men.
This was not the first time that mail fishing has affected Reading residents, and Police Chief Clark stated that it is a rising issue in many communities.
December 3 marked the first (and by no means the last) confrontation over Middlesex sports during the COVID-19 pandemic. Superintendent of Schools Dr. John Doherty announced to the School Committee in a December 3rd meeting that no spectators would be allowed at high school winter sports matches. The rule was passed by unanimous vote by the Middlesex League Superintendents to minimize the spread of the coronavirus. It was to be applied to all the schools within the Middlesex League.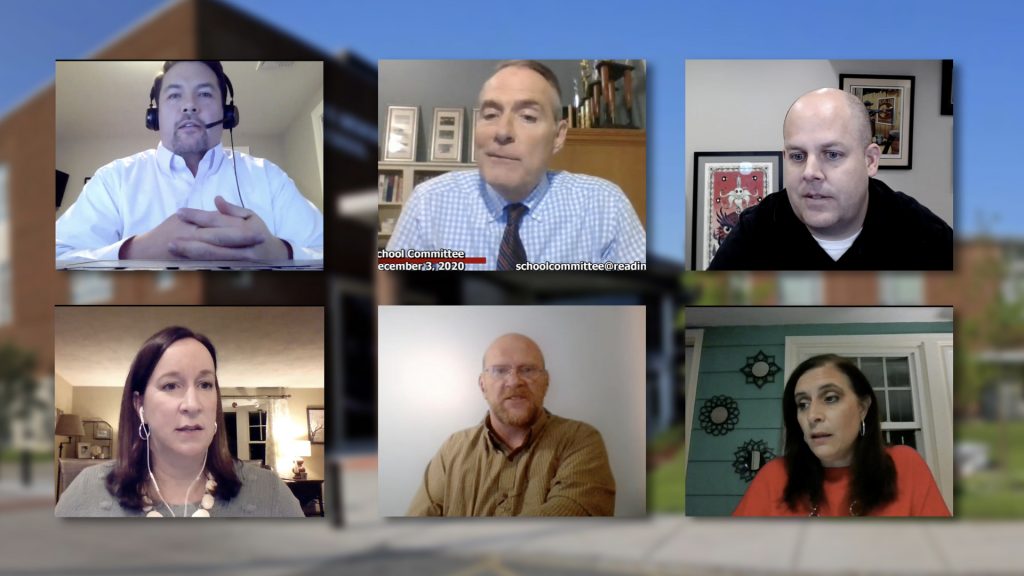 School Committee members protested the measure as too restrictive and proposed several other limiting COVID-19 methods during games.
"Different ideas about allowing one parent per athlete were floated, with Doherty only responding that the new rules were a league decision and that staffing could be an issue. When asked what would happen if Reading simply ignored the no spectator rule, Doherty suggested that other schools choose not to play Reading, creating forfeits. He also added that many districts across the state are merely canceling all winter sports," reported Kevin Vendt.
After voicing their concerns, the School Committee concluded that Doherty should return to the Middlesex League and seek a different approach to create a more lenient rule.
Anyone who passes by Bagel World on a Saturday morning knows that the business has had traffic control issues in the past. There have been several short-term solutions to the problem, previously, from stationing a police officer in the road to control traffic to having an employee help control how many cars in the drive-through lane, but in a December 14th meeting with the Community Planning and Development Commission (CPDC), representatives of Bagel World proposed a more long-term solution.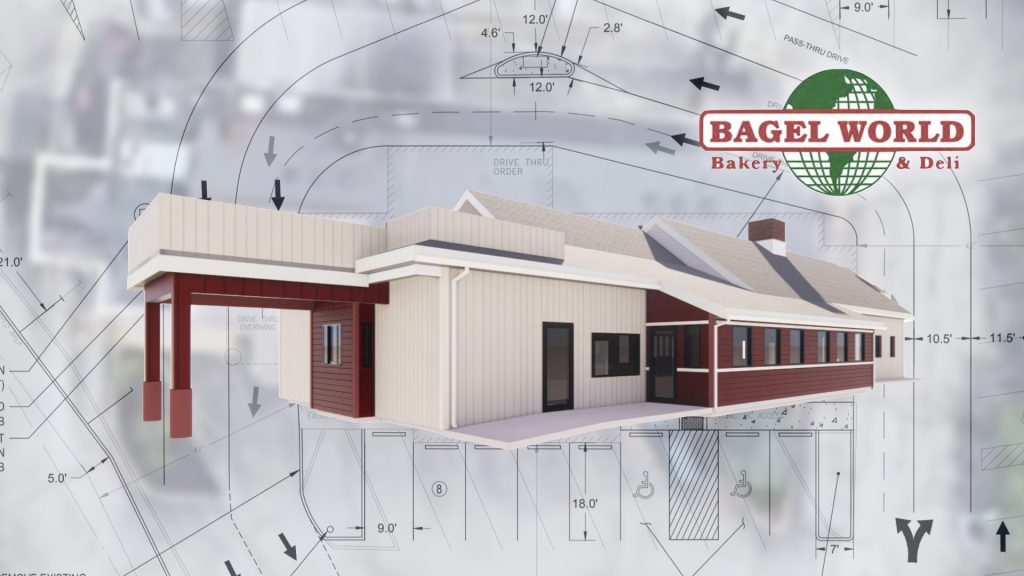 "John Bobreck, the project engineer, explained the plan to 'revamp and add a second drive-through lane' around the building. This duel lane would merge into one lane for product pick-up after orders are placed. A third lane around the building will also be added, allowing customers to bypass the drive-through if desired," reported Kevin Vendt.
Bobreck expressed hope that the dual-lanes would be able to support Bagel World during peak hours. Still, CPDC Chair John Weston voiced concern that the scope of the traffic study the company had conducted was too small (it only looked at traffic during weekdays) and that the addition of a new lane would remove parking from the building. The CPDC moved to continue the public hearing on January 25th.
Ten Reading Firefighters saw their heroic efforts in putting out an apartment complex fire rewarded by being named Massachusetts Firefighters of the Year.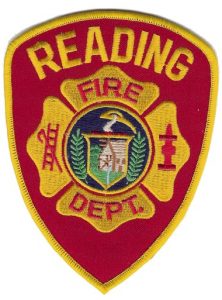 "The ten firefighters being honored with this award are members of Group 1: Captain Mark Dwyer, Lieutenant Scott Myette, FF Robert Beck, FF Derek Loftus, FF Thomas McCarthy, FF Paul Dalton, FF Robert Forsey, FF Eric Bagby, FF Brian Roche, and FF Steven DeBay" reported Julia Corbett.
The fire in question occurred on February 24th at the apartment complex at 1 High Street and involved the heroic rescue of two people trapped on the building's third floor. This is the first time that any Reading firefighters have received this award.
Supporting the Reading Food Pantry
A little boy and his wagon. A high schooler collecting Market Basket Gift Cards. A local Girl Scout using her crafting skills to bring masks to the less fortunate. December saw the introduction of a series of articles regarding young people's valiant efforts to donate to the Reading Food Pantry. The article that kicked this off was Hannah Lang, an 11-year old Girl Scout who donated 250 hand-made masks to the Food Pantry. 
Lang decided to create the masks out of a dual desire to educate people on how best to wear them and ease the economic stress of having to purchase them.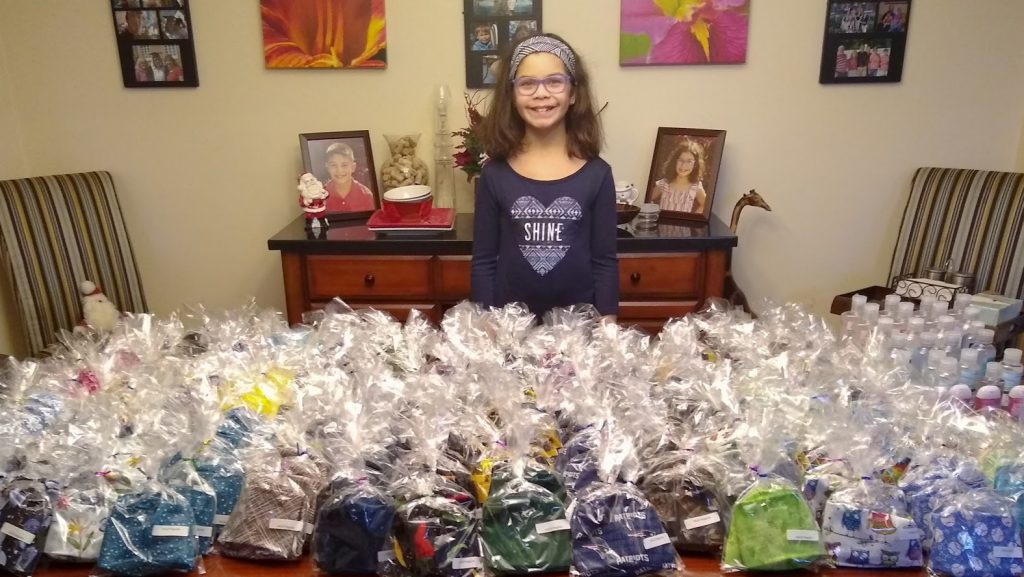 As Lang said in an interview with Julia Corbett, "Lots of people who have food insecurity also might not have the resources or the money to buy a mask. And so, with everyone having to wear a mask around other people, I realized that if someone is experiencing food insecurity, they may not have enough masks."
The project, which helped her earn a Bronze Award (the highest honor a Girl Scout Junior can achieve), saw Lang and her friends create 250 masks and donate them to the Reading Food Pantry along with bottles of hand sanitizer and informational cards on how to wear masks properly.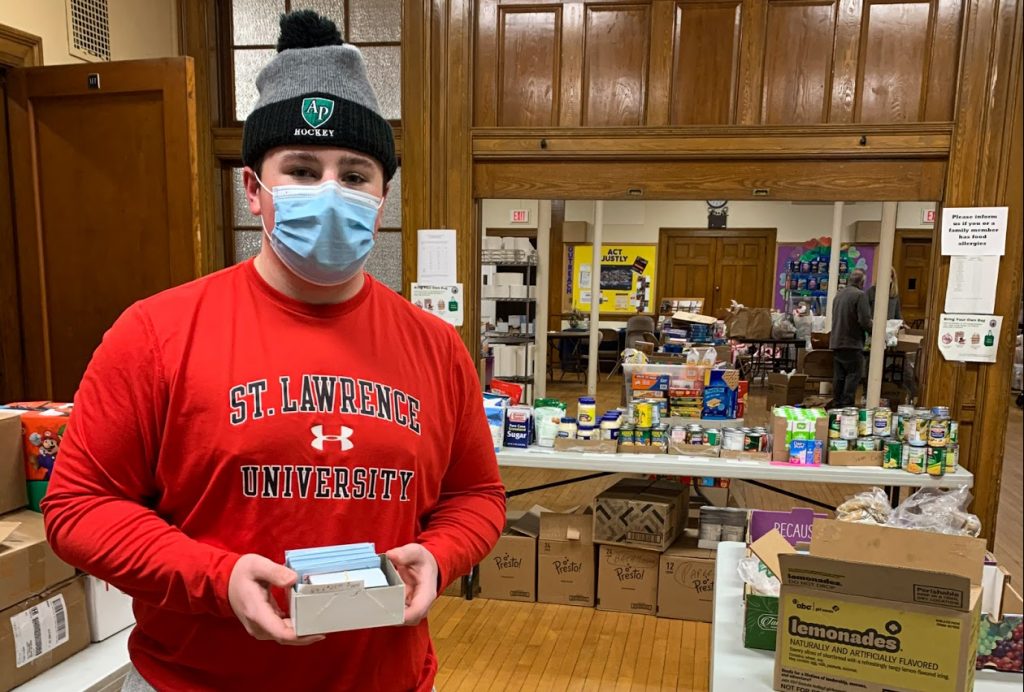 Later this month, we had the great fortune of interviewing two other young people who made similar efforts to aid the Reading Food Pantry. Will Burns, a junior at Austin Preparatory School who found himself having to reconsider his community service plans due to the pandemic, decided to get creative and host a virtual fundraiser. Turning to the popular peer-to-peer payment app Venmo, Will raised over $1,700 for the Food Pantry in the form of Market Basket gift cards. You can read about Will's story in Local High Schooler Raises $1,735 for Reading Food Pantry.  
Later this month, Braden, a Reading kindergartener, took it upon himself to personally collect food from his neighbors to donate to the Food Pantry. You can read about Braden and his trusty wagon in Braden to the Rescue.