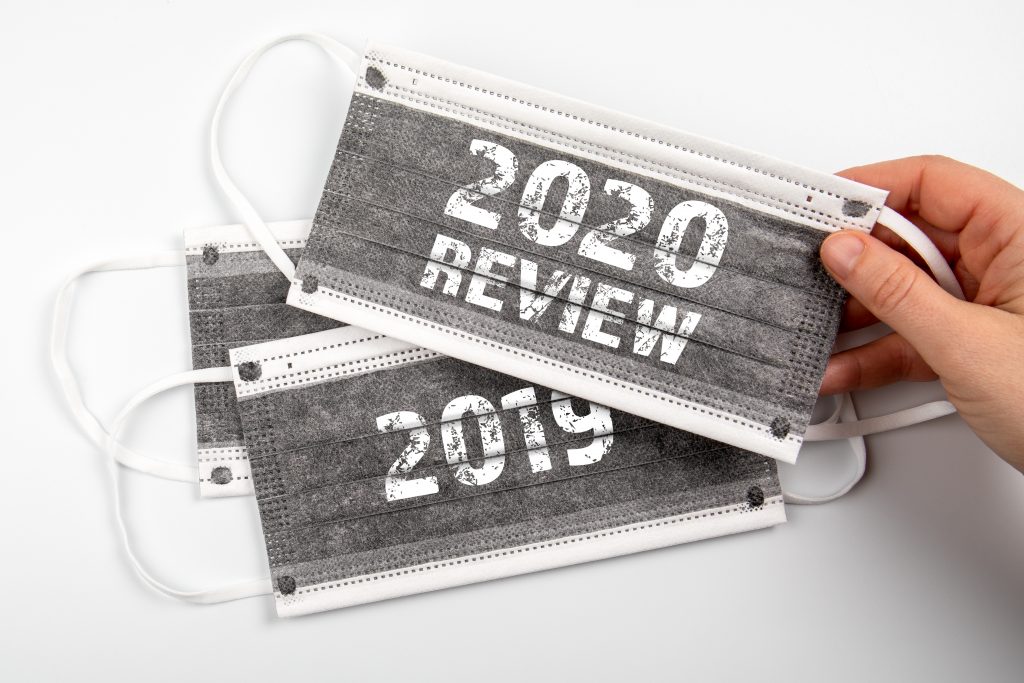 We started off November with a bang with the introduction of a longer Shop the Block period that encouraged residents to shop locally all the way through the holiday season. Reading residents showed up (either in-person or via absentee ballot) in force to elect former Vice President Joe Biden to be the next President of the United States. On a local level, Town Meeting members voted to adopt the "stretch code," which helped bring Reading one step closer to being named a Green Community. After a contentious debate among residents, the Select Board voted to postpone looking at any proposals for a town-sponsored free-standing cell tower on Auburn Street. The Recreation Committee reviewed the long-awaited plans for renovations at the Birch Meadow Complex. Then, Santa came to town, bringing some much needed holiday cheer to Reading and North Reading residents.
November 
Reading kicked off November with a six-week celebration of local businesses in an extended Shop the Block event. The event ran from November 1st to December 12th.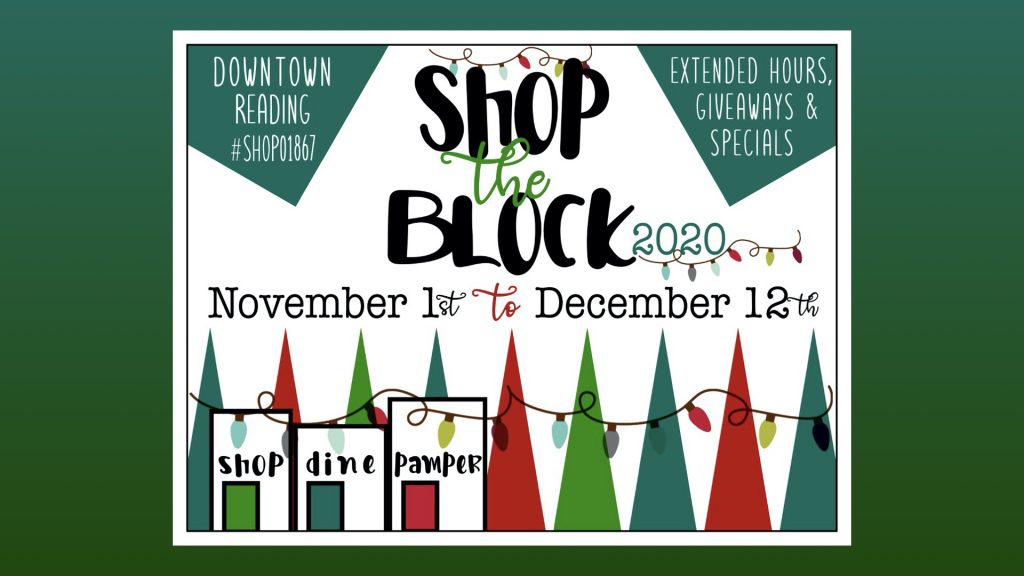 "Our event gives customers the chance to celebrate longer, stay socially distant, and enjoy fun shopping experiences all season long," reported The Reading Post.
Residents who participated in the event had the opportunity to enter into weekly raffles that featured prizes such as goodies and gift cards to their favorite local business.
On November 5th, Town Clerk Laura Gemme posted the unofficial results of the November 3rd presidential election in Reading.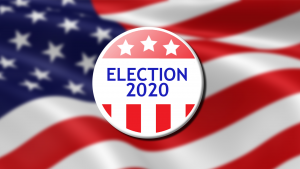 "With just over eighty percent of Reading voters participating in the November 3 election, Town Clerk Laura Gemme posted unofficial results on the town website. Presidential Candidate and former Vice President Joe Biden won the race for President of the United States in the town of Reading, receiving 10,791votes. Incumbent President Donald Trump received 5,304 votes in Reading," reported Kevin Vendt.
The election also saw Reading residents overwhelmingly choose to re-elect incumbent Democrat Edward Markey for U.S Senate and Seth Moulton to represent them in the Massachusetts Sixth Congressional District. Also re-elected to their posts were Representative Bradley Jones, Representative Richard Haggerty, and Representative Jason Lewis. Reading voted overwhelmingly to approve Ballot Question One while rejecting Ballot Question Two by a closer margin.
In a November 9th virtual Town Meeting, members voted 112-37 to approve a bylaw amendment that would adopt the "stretch code" for all new residential construction.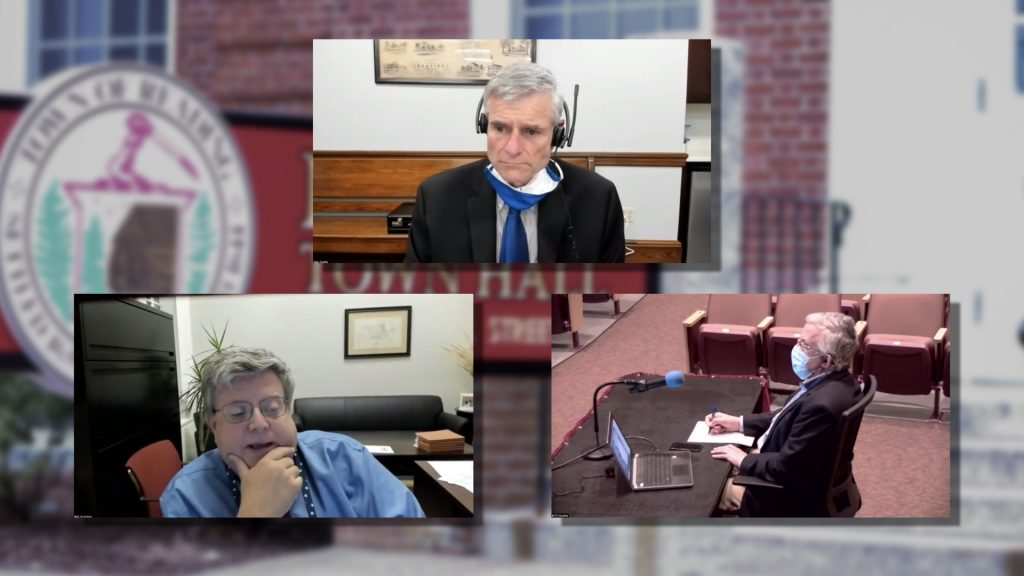 "The stretch code also will cover all new commercial buildings greater than 100,000 square feet. Also included in the new code is "conditioned" spaces such as laboratories and supermarkets over 40,000 square feet. Over 285 communities in the commonwealth had adopted the code before Reading," reported Kevin Vendt.
Adopting the stretch code would mean new construction would have to adhere to more significant energy efficiency standards in building construction, insulation, and other measures.
"Adopting the stretch code is one of the five steps needed for Reading to obtain a "Green Communities" designation. Designation as a "Green Community" would provide Reading with grant monies to improve municipal buildings' energy efficiency," reported Vendt.
Reading celebrated Veterans Day in a socially-distanced format this year, asking residents to the live stream of the Veterans Day Ceremony on RCTV instead of attending the event in-person. The event featured Veterans Service Officer Kevin Bohmiller, Reading Select Board Chair Mark Dockser, and resident Autumn Hendrickson.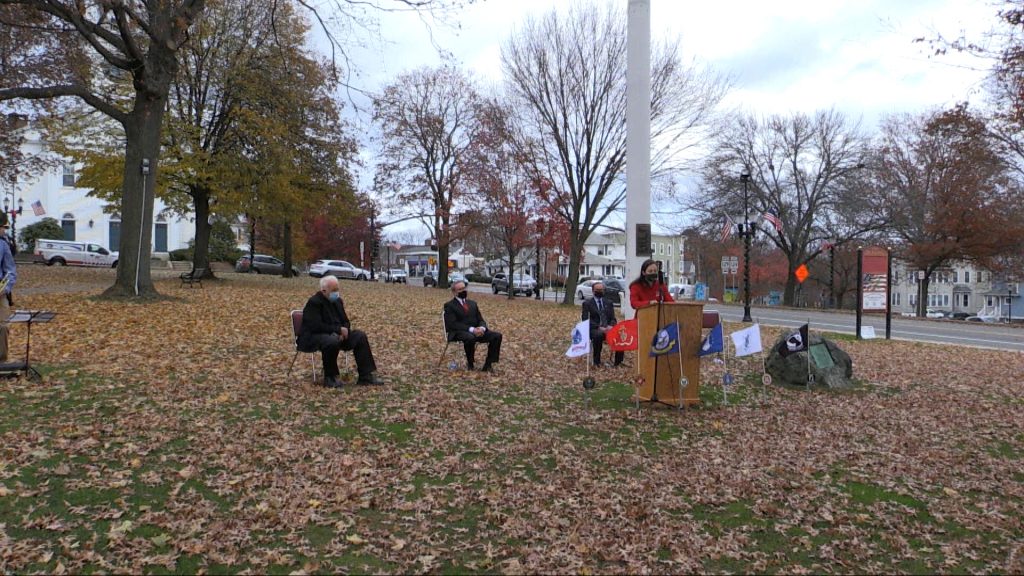 In a November 17th meeting, the Select Board voted 5-0 to indefinitely postpone any proposal on the town-sponsored construction of a free-standing cell tower on Auburn Street.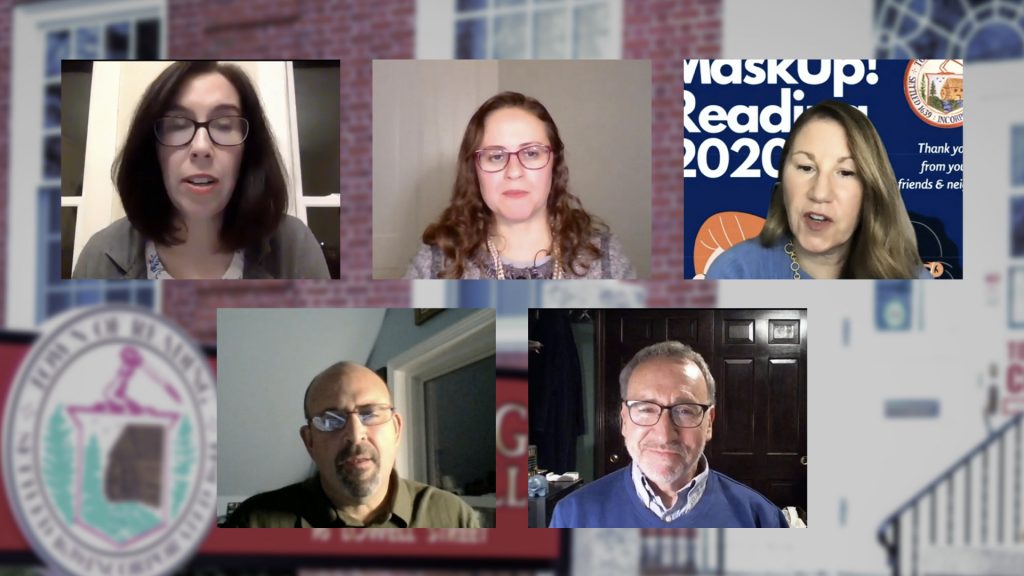 "The issue of a temporary tower on the site came to light as the town seeks to replace the Auburn Street water tower. Current plans are for the water tower replacement to begin this spring. Several cell phone companies and town emergency services use the current water tower to host antennas and other equipment. Questions remain about what will happen to the telecom equipment during a process that could take between one to two years to complete," reported Kevin Vendt.
This vote came after intense opposition from Auburn Street residents, who objected to both the construction of a free-standing cell tower in their neighborhood and the idea that the town would be responsible for paying for something that appeared to them to be a cell carrier issue.
In a November 18th Recreation Committee meeting, the Design Principal for Activitas Mark Novak presented a preliminary master plan for the Birch Meadow Complex. As Kevin Vendt reports, this was a significant step forward for a project that has been in discussion for years. 
"Developed after months of meetings with stakeholders and input from the public via online surveys, Novak stated that this initial design seeks to 'translate the collective vision for Birch Meadow into something graphic.' He also suggested that the plan is a 'framework to create a roadmap for future expansion' and that the proposed work could be done in a five to ten-year time period. The plan's goal is to mitigate several identified challenges to the area, including drainage, parking, storage, limited use of Castine Field, the lack of trails and walkways, and the overuse of some fields, and the under-utilization of other fields," reported Vendt.
Novak sorted projects into order of importance, designating projects into different "buckets" based on the level of urgency the town should be pursuing them with. The "Critical Bucket" called for projects such as facility repair and the fixing of safety issues. Next came the "Sustainable Bucket," which called for strategic changes such as a new parking lot adjacent to the Higgins conservation area. The last bucket designated the "Visionary Bucket," called for transformational changes to the Birch Meadow complex such as "a sizeable multipurpose turf field next to Imagination Station would consist of a space for football, soccer, or lacrosse that separates two softball fields, which could then be used simultaneously" Vendt reports.
The Reading-North Reading Chamber of Commerce announced that they would be hosting a neighborhood parade featuring Santa in lieu of their traditional Holiday Tree Lighting Celebration.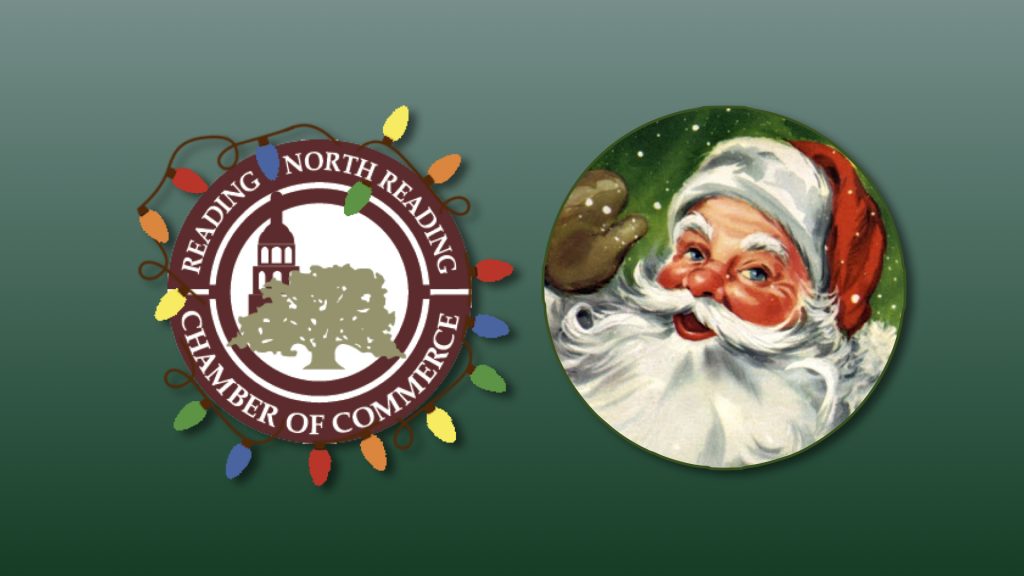 "This event, known as Santa's Holiday Tour, will be on Sunday, November 29, and run from 9 am – 1 pm. Santa's Holiday Tour will travel to many neighborhoods in Reading and North Reading. The route will be posted in advance, and masks and social distancing will be required. The Reading Tour is planned for approximately 9 – 11 am, and the North Reading Tour will be held from approximately 11 am – 1 pm," reported The Reading Post.