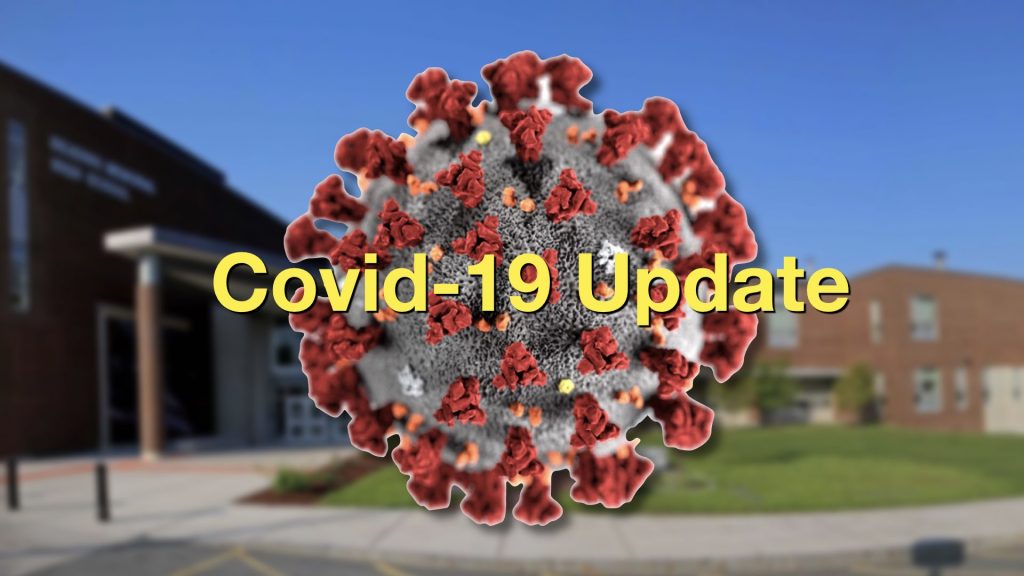 Reading, MA – Just three days after his last Pathways blog post, Superintendent of Schools Dr. John Doherty confirmed this morning that as of December 16, there had been 13 new positive COVID cases. The reported cases are within the Reading Public School system, affecting students and staff in Birch Meadow, Coolidge Middle School, Reading Memorial High School, Parker Middle School, and Killiam.
Within Birch Meadow, one staff member tested positive after teaching in-person last week, leading 22 students being asked to quarantine.
In Coolidge, two students (one who was in-person this week and one who was in-person last week) tested positive for COVID-19, leading 15 students and three staff being asked to quarantine.
In RMHS, one staff member and three students tested positive. The staff member and students were all participating in remote learning. However, one of the students attended an in-person sports practice this week, leading 23 students being asked to quarantine.
In Barrows, a student who participated in in-person teaching last Thursday tested positive, leading one staff member to be quarantined.
In Parker, four students tested who were either learning remotely or not in school tested positive.
In Killiam, one student who was learning remotely tested positive.
"Contact tracing with the individuals who tested positive is ongoing, and any close contacts in the schools have been notified and will be followed up by the Reading Board of Health. As a result of contract tracing of the above cases, 54 students and four staff had to be quarantined," stated Doherty in the blog post.
Doherty went on to state that any affected classrooms and RPS facilities have been cleaned using their disinfecting protocol as part of their routine cleaning of shared spaces.
Combined with Doherty's previous COVID-19 update on Sunday, the two new reports state that 18 students and 4 staff members have tested positive within the past week. One hundred-six students and six staff members across the entire Reading Public School system have been asked to quarantine.
Despite this increase in reported positive cases, school officials continue to state that none of these cases originated from within any RPS facilities.
"We would also like to emphasize that we have had no confirmed in school transmissions at this time. We want to thank our students, staff, and administrators for creating and establishing a safe and healthy learning environment in our schools," stated Doherty in the blog post.
According to reporting completed by the Board of Health earlier today, there are currently 188 active cases of COVID-19 within Reading.