Reading, MA –It's become a tradition for Colonial Chorus Players of Reading to put on a radio play during the holiday season—but like everything else in 2020, this year's production is decidedly untraditional.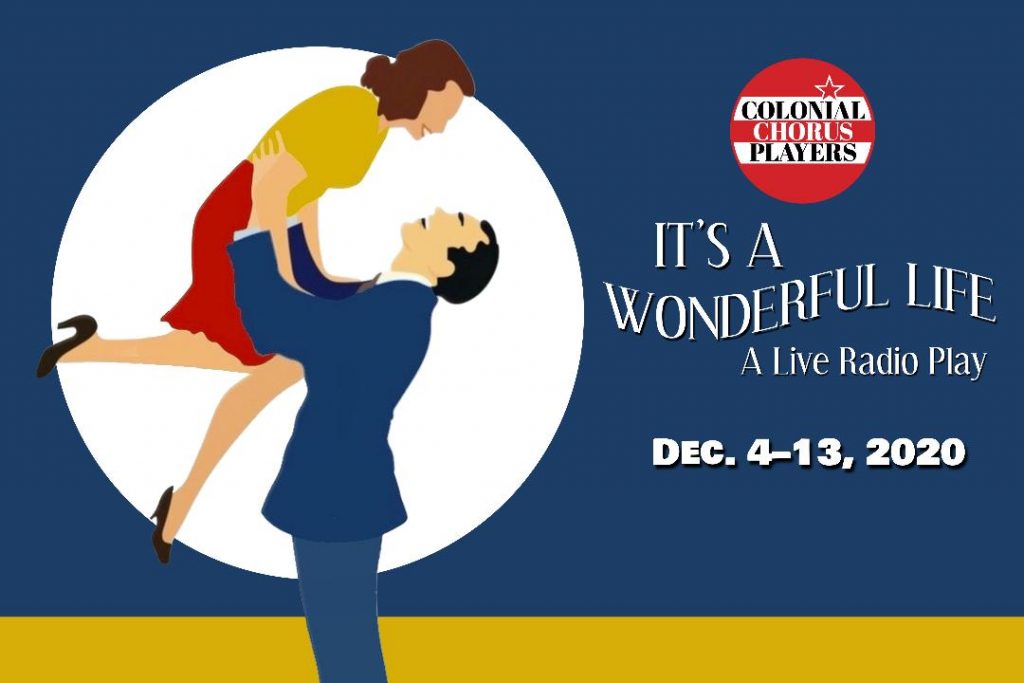 Colonial Chorus Players will present It's a Wonderful Life: A Live Radio Play by Joe Landry Dec. 4–14 with actors performing at the Old Hose House inside their individual COVID-safe booths with plexiglass dividers. Though the theater seats will be empty, audiences can view the production via live streaming from the comfort of their own homes.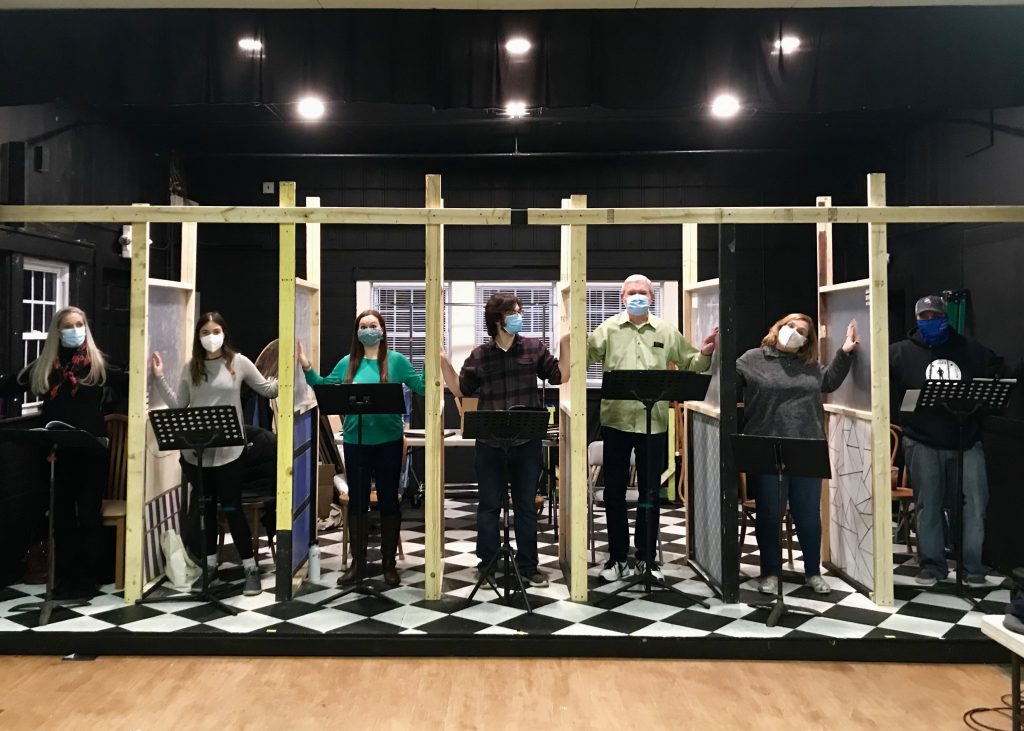 "I know the circumstances are different this year," says CCP President Heather Hamilton, who's also a cast member and producer. "It would be more ideal to play in front of a live audience. But I'm proud of our efforts to still make this holiday tradition happen, not just for us but for our membership and audience members who support us."
The play is adapted from the classic 1946 film starring James Stewart as idealistic George Bailey, a man who has given up his dreams to help others and who ends up needing help himself one fateful Christmas Eve.
Performances are Dec. 4 at 8 PM, Dec. 6 at 2 PM, Dec. 12 at 8 PM, and Dec. 13 at 2 PM. Tickets for each viewing are $13.95, which includes a streaming service charge. To purchase tickets, please visit ccp1961.org.