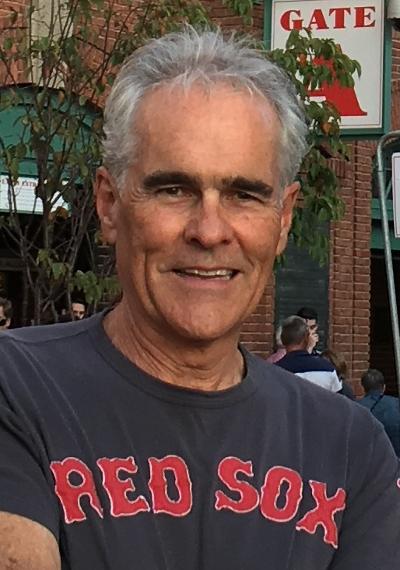 Mr. Thomas Joseph Quintal, 64, of Reading, loving husband of Naomi Joy Kaufman, passed away peacefully on Wednesday, November 11, 2020, in the comfort of his home with his family by his side.
A North Andover native, Tom was the son of Rita (Lonergan) Quintal and the late J. Thomas Quintal. Tom graduated St. John's Prep in Danvers, earned his bachelor's degree in accounting from the University of Lowell, and completed graduate coursework at Bentley University.
Tom was a charismatic business and technology leader, working most recently as Senior Director, Americas Consulting Delivery at Teradata. His passion for his work and deep, personal caring for his professional colleagues were an inspiration.
A man full of exuberance for all aspects of life, Tom took great pride in his family, community, and friends. He was a talented musician and would spend hours at the piano, filling the house with music and encouraging anyone within earshot to join in. Recently, he launched a YouTube channel featuring his music, accessible via https://tom.quintal.org. For decades he could be found regularly in the same seats at Fenway Park, sharing a season ticket membership with family and friends. He was a passionate participant in the music, theatre, and dining scenes in Boston and beyond. 
Tom truly could not get enough of the outdoors. He loved hiking, cycling, skiing, paddling, and backpacking. He relished mountaintop vistas, isolated beaches, and the calmness of nature. He loved traveling, both to new and interesting places around the world and again and again to St. John in the US Virgin Islands. His generous personality endeared him to many and afforded him countless friendships that persisted for years. He will be broadly and deeply missed. 
In addition to his wife Naomi and his mother Rita, Tom is survived by his sons, John and Daniel Quintal; his siblings, Anne Quintal, Ellen Quintal, Jane Denoncour, Laurie Quintal, Meg Reynolds, and Paul Quintal; his mother-in-law, Susan Kaufman, and many nieces, nephews and extended family members and dear friends. 
ARRANGEMENTS: All are invited to join the family remotely for Tom's memorial service. It will be held Tuesday, November 17 at 1 PM, and the live stream will be viewable by clicking the video tribute link below. In-person attendance is limited due to capacity restrictions.
Assisting the family with the arrangements is O'Donnell – Cremations – Funerals – Celebrations on Salem Common. In lieu of flowers, expressions of sympathy may be made in Tom's memory to the Appalachian Mountain Club (www.outdoors.org). The family encourages you to join us in sharing memories and photos by selecting "Tribute Wall" at the top of the page.