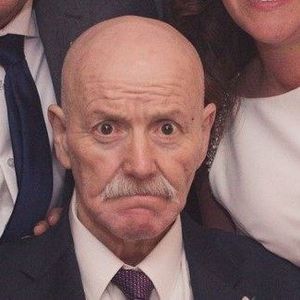 Gerald G. Boissonneau, 72, passed away Wednesday, November 11, 2020, on Veteran's Day. Born in Hyannis, he is the son of the late Ada (Fifield) and Roger Boissonneau.
Gerald grew up in Reading and was a graduate of Reading Memorial High School, class of 1967. Gerald proudly enlisted in the United States Air Force in October 1967. During his time in the service, he was in the military police division and was stationed in Vietnam. Gerald was a patriot dedicated to his country and the Air Force. After 9 years, he was honorably discharged as a Sergeant in October of 1976. Following his service to the country, Gerald was employed as a Rural Letter Carrier for the USPS for many years, until his early retirement.
Gerald enjoyed many good times playing cards with his extended family. He was a train collector, loved county music, attending air shows, and a good western, especially John Wayne movies.
Gerald was a proud member of the National Rifle Association. He will be missed by his loving family and dear friends.
Gerald is the beloved father of Brigitte Boissonneau, Michelle White and her husband Terry, Kaitlyn Thibodeau and her husband Jim, and Megan Sousa and her husband Anthony. He is the cherished Pepere to Chloe Thibodeau, Danielle, Jacob and Pamela Wilinski, and Elisabeth Rowland. Gerald is the great grandfather of Annabelle and Patrick. The loving brother of Roger Boissonneau and his late wife Ann, Denise Cogan and her husband John, Roland Boissonneau and his wife Debbie, he is the longtime best friend of Rosemary Hyde and an uncle to many nieces, nephews, great-nieces, and great-nephews.
Services for Gerald will be held privately at Massachusetts National Cemetery.
Please honor Gerald by making donations in his memory to Edith Nourse Rogers Memorial Veterans Hospital, 200 Springs Road Bedford, MA 01730 Attn: Voluntary Service.