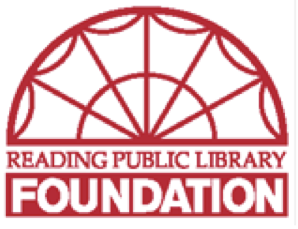 Reading, MA — The Reading Public Library Foundation is proud to welcome Neil L. Cohen, Esq. as legal counsel to its Board of Directors. Neil, a prominent local attorney, and long-time Reading volunteer, is generously volunteering to assist the Foundation on legal matters.
Neil, an attorney with Regnante Sterio LLP in Wakefield, focuses on estate, tax, and elder law planning for individuals and families. He brings a wide range of business and succession planning, trust and estate administration, and real estate planning experience. Neil is a graduate of Suffolk University Law School, with an LL. M. in Taxation from Boston University School of Law.
In addition to his robust legal practice, Neil is a long-time volunteer in Reading. Currently, Neil chairs the Commissioners of Trust Funds. Previously, he served as a member of the Finance Committee, on an ad hoc tax advisory board, and as an elected Town Meeting member. Recently, Neil served as a member of the Citizen Advisory Board of the Reading Municipal Light Department. In addition, Neil was a former Director of the Foundation.  
"We are very excited to have Neil back at the Foundation," commented Foundation President Patrick Egan. "Neil's knowledge and experience will prove a tremendous asset to the Foundation."
"I am pleased to be back at the Foundation and look forward to working with the Directors in my new capacity as they continue to provide invaluable support to our library," noted Neil.
Neil steps into the role defined by Raymond Couture, who served as counsel to the Foundation for over twenty years. "The Foundation would not be where it is today without Ray Couture," noted Director John Brzezenski. "Ray has volunteered countless hours to the Foundation. We are so thankful for his long-term dedication, service, and generosity."
The Reading Public Library Foundation is a 501(c)(3) charitable organization committed to raising funds to support the Reading Public Library. The Foundation has established and is focused on expanding an endowment that will provide a long term, sustained source of supplemental funds for the Library.