Making Memorable Music in the time of COVID
When: Sept. 26th at 7:30 pm Where: link for the show on 9/26: https://youtu.be/UhCsCVUTmN8 (no inside concerts this fall)
Cost: There is no set price, recommended is $10 payable to Linden Tree Coffeehouse or Catie's PayPal account. More information: LindenTreeCoffeehouse.net, 781 246 2836
Like most concert series, The Linden Tree Coffeehouse, based in Wakefield, MA, will not be having live concerts at the Unitarian-Universalist Church this year due to Covid-19. However, we want to bring our audiences and performers together to celebrate our thirty-sixth season of acoustic music concerts. Our national and international performers will be broadcasting LIVE shows from the safety of their homes while our audience members can grab their favorite beverages and snacks and curl up in their favorite chairs to listen.. Up close and personal, Linden Tree Coffeehouse will be Making Memorable Music.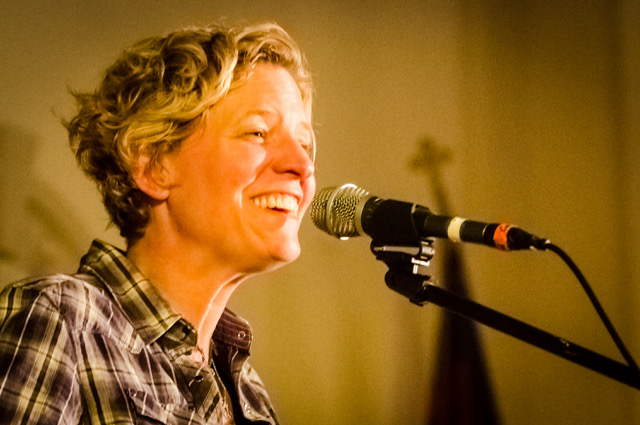 For the fall we have two all-time Linden Tree favorites returning to our virtual stage: Catie Curtis on September 26 and then Joe Jencks on October 17th followed by Matt Watroba and Rev. Robert Jones on Nov. 7. All shows will begin at 7:30 pm. There will be a link to the live streaming shows posted on our web page, Facebook, and sent to those on our Mail Chimp email list. Sign up if you aren't there already (LindenTree85@comcast.net). Tell your friends.
Catie Curtis has been a national favorite singer-songwriter with a list of accomplishments spans 14 albums songs featured on TV shows "Grey's Anatomy", "Dawson's Creek", and "Felicity"; and movies like "Finding Graceland" and "A Slipping Down Life". For over 25 years, she has been a perennially popular headliner, appearing at Lilith Fair, Carnegie Hall, performing arts centers, concert halls, folk clubs, music festivals, and the White House! She was even dubbed a "folk rock goddess" by The New Yorker. Her songs remind you of a conversation with a friend. She seeks the everyday details that let you see your own life in her songs: headlights crossing a bedroom wall; finding love in your dad's heart; and falling-in-love. (September 26)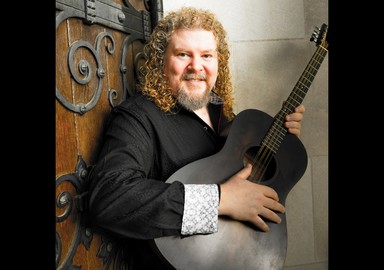 Joe Jencks is an international touring musician, award-winning songwriter, of musical beauty, social consciousness, and spiritual exploration. A 20-year veteran of the international Folk circuit, Jencks has released 15 CDs in that time. Merging conservatory training with his Irish roots and working-class upbringing, Joe delivers musical narratives filled with heart, soul, groove, and grit. Blending well-crafted instrumentals and vivid songwriting, Jencks serves it all up with a lyric baritone voice that has the edgy richness of a good sea-salt caramel. (October 17)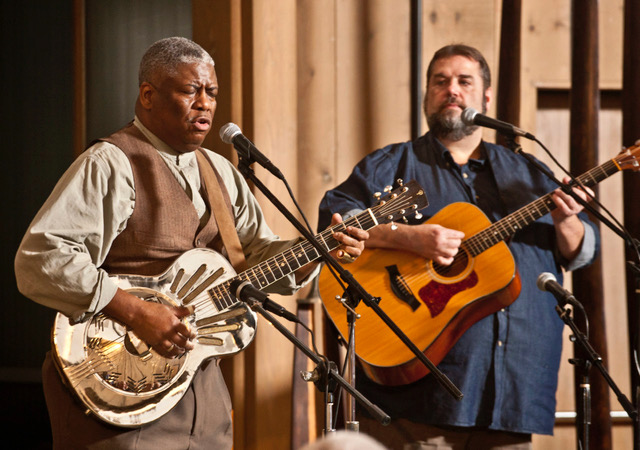 Matt Watroba and Rev Robert Jones – The American Experience: From Roots to Rap, A Musical Celebration of History and Diversity. Long-time musical partners, Watroba and Jones will present music that reflects history, social change, migration, hopes, and dreams. This is music that is rich and diverse, direct, and powerful. This is a musical seminar – not to be missed!. (November 7)
Although we cannot charge admission to these shows, it is expected that viewers would donate what they can. Usually, Linden Tree Coffeehouse charges $20 for adults and $10 for those under 18 years old. Our performers have bills to pay and most of their live concerts since last March were canceled for the year. There is much uncertainty when live shows will resume. So be generous if you can, by donating $5 or $10 to their Pay Pal accounts of send in a personal check to Linden Tree Coffeehouse with a note for the performer and they will get sent to them. We thank the Massachusetts Cultural Council, Wakefield Chapter for supporting our concert series that has allowed us to bring quality programming to our community.
For more information: LindenTreeCoffeehouse.org, or LindenTree85@comcast.net, 781-246-2836