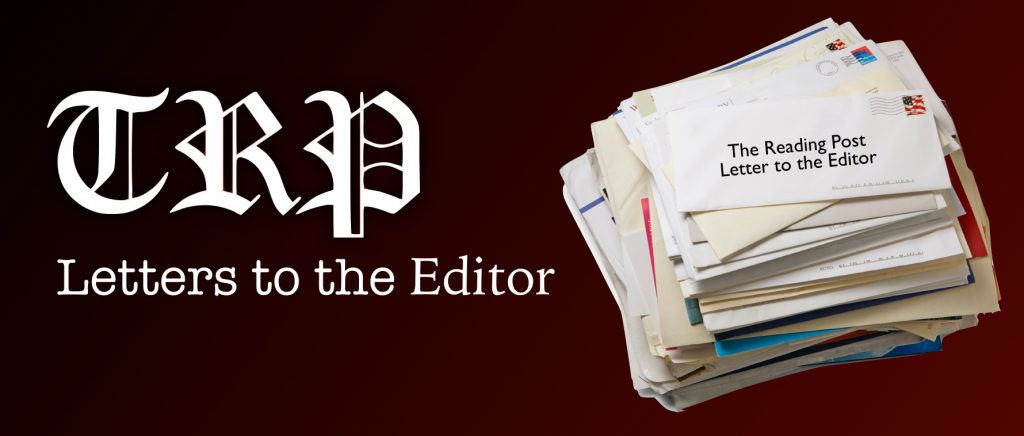 The Reading Post accepts Letters to the Editor. All letters must be signed. The Reading Post reserves the right to edit or not publish any letters received. Letters do not represent the views or opinions of the Post. editor@thereadingpost.com
---
As a former elected official in town who understands the responsibility to make decisions that are in the best interests of our community, I have a question for Vanessa Alvarado. Where have you, Vanessa, refuted the points your fellow Select Board members made at the February 11, 2020 meeting about the appointment of a Police Chief?
First, during that important meeting, Mark Dockser stated, "In the early discussion, back in August, there was discussion of…the need to have openness and public participation, and we, (gesturing to his fellow board members} fell down. We did." John Halsey then detailed the actions Vanessa took (and surprisingly, didn't take) as the Chairman of the Select Board, including not scheduling community listening sessions as discussed at the August meeting. For those who are unfamiliar, the Chair of the Select Board schedules the Agenda and had control over scheduling the community listening sessions.
Further, Anne Landry stated, "We acknowledge, that's on us," when referencing the Chair's comments about the lack of previous public comment and need to schedule listening sessions at the late date, to which Vanessa replied, "I have not acknowledged that." That process was the one Vanessa had control over as the Chair. Vanessa accused John of "inaccuracies and blatant lies," and "grandstanding," but she never refuted a single point John made in detailing her actions and inaction.
Even her social media post, the only public statement Vanessa has made on this matter of which I'm aware, said only, "All of the actions I took in the last six months were out of a desire to create an open and public discussion of our priorities in identifying our next police chief fully consistent with the important role the Charter carves out for the Select Board." It would have been helpful to hear a detailed explanation of exactly what those actions entailed to inform the community. It would have been helpful to hear a public refutation of statements Mark Dockser, Anne Landry and John Halsey made at the February 11thSelect Board meeting. Vanessa chose not to counter their statements with substantive points. Three other board members were willing to take responsibility for the failings of the process. Why not Vanessa?
Often, what is not said is as important as what is. I am led to believe Vanessa is unable to refute the statements her fellow Board members made about her role in delaying and (some might even conclude, sabotaging) the process of hiring our next Police Chief.
I look for accountability and responsibility in our elected officials. I see none in the actions of Vanessa Alvarado regarding this matter.
Karen Janowski 
30 Azalea Circle