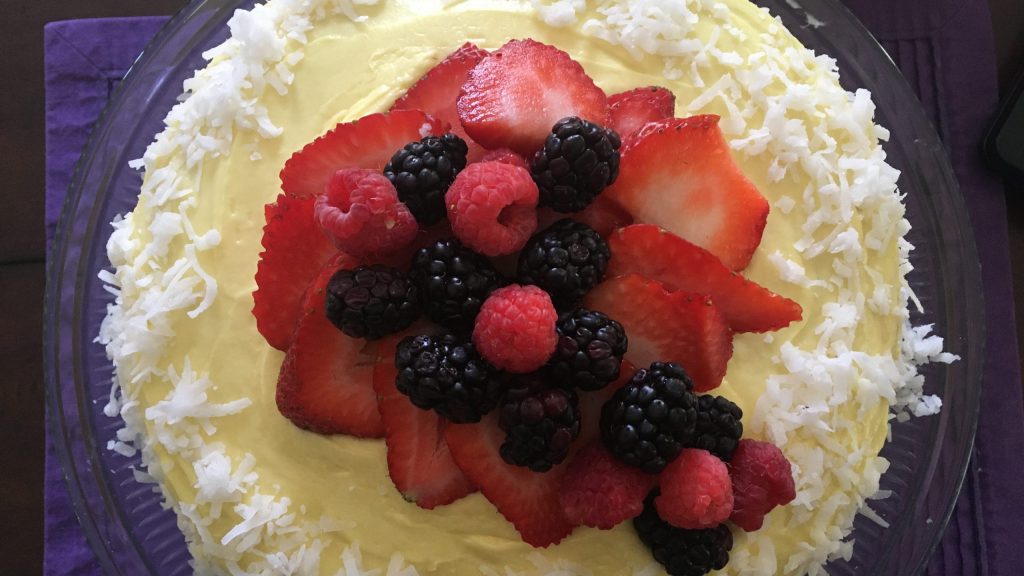 Reading, MA – As residents enter their second month of stay-at-home orders, many have been filling their newfound free-time attempting to pursue new hobbies. Picking up a forgotten instrument, taking up running, anything to help the days pass a little faster. Upon being sent home from college, I started to watch, or, rather, consume, Bon Appetite videos. I would watch them every day, all day, had my schoolwork permitted it. When talking to my friends, now displaced to different areas of the country, I found that they too suddenly found themselves drawn to cooking. Why, in the midst of all this uncertainty, has it returned to be something many other people in quarantine turn to pass the days?
"It definitely gives the day some structure, which has been important as I am not working and my girls have been busy with school and [my husband] Frank is working, the days can drag on a little. So, it has been a stress reliever for sure" said Reading resident Mary-Bridget Murray.
Cooking, during the usual beat of life, is often something that gets pushed aside; shoved between our commutes, work, after school activities, favorite programs, schoolwork, or whatever else that fills our days. Suddenly devoid of this, Reading residents have been able to return to recipes that they would not normally make during the week.
"I've been making Couscous stuffed peppers with basil sauce more often. It's a time-consuming recipe so it wasn't one I went to when coming home from work" said Reading resident Anne LeBlanc.
"When this whole thing started my sister and I would bake together using some of our nana's recipes. They're the old faithfuls that we know will always come out delicious" said Reading resident Courtney Quinlan.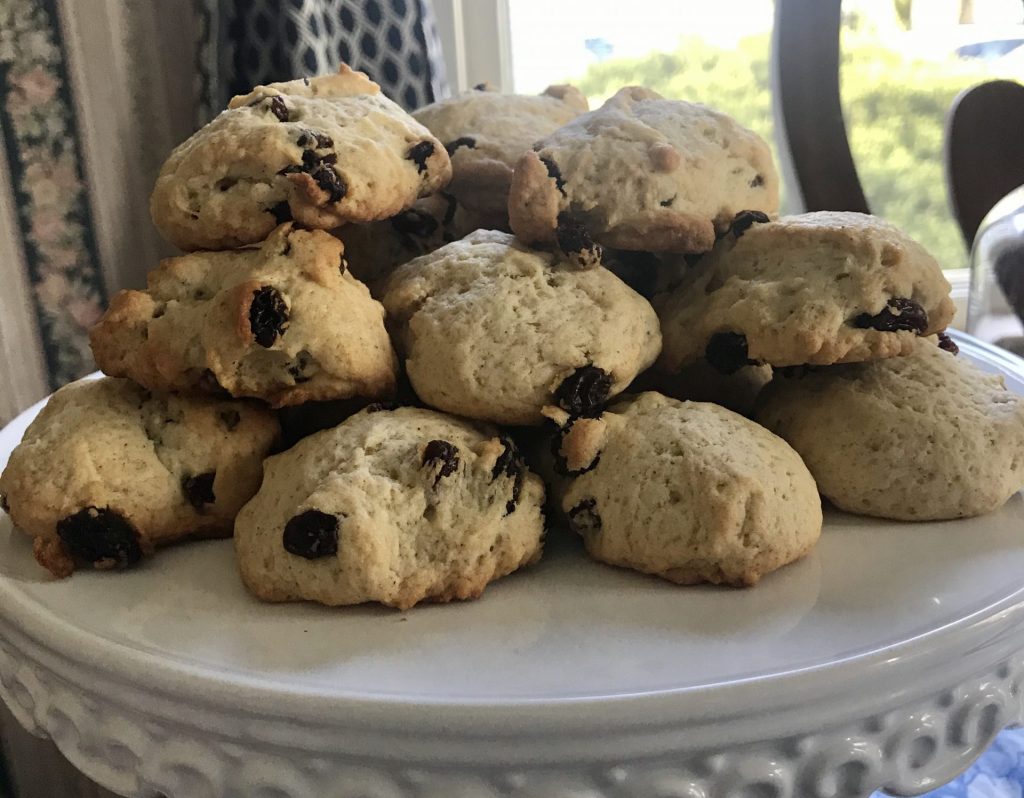 Cooking, throughout history, has been a pastime that we associate with our loved ones and family gatherings. Memories that are associated with food are one of the most powerful due to the fact that they involve all five senses. With the regular pace of life suddenly interrupted, many residents are looking for recipes that remind them of their past and taking advantage of spending time with family.
"I find myself falling back on the feeling of nostalgia from when my children were younger – something about them dipping their grilled cheese in tomato soup. Or asking for seconds while devouring their English Muffin Pizzas" said Tami Dawson Paglia.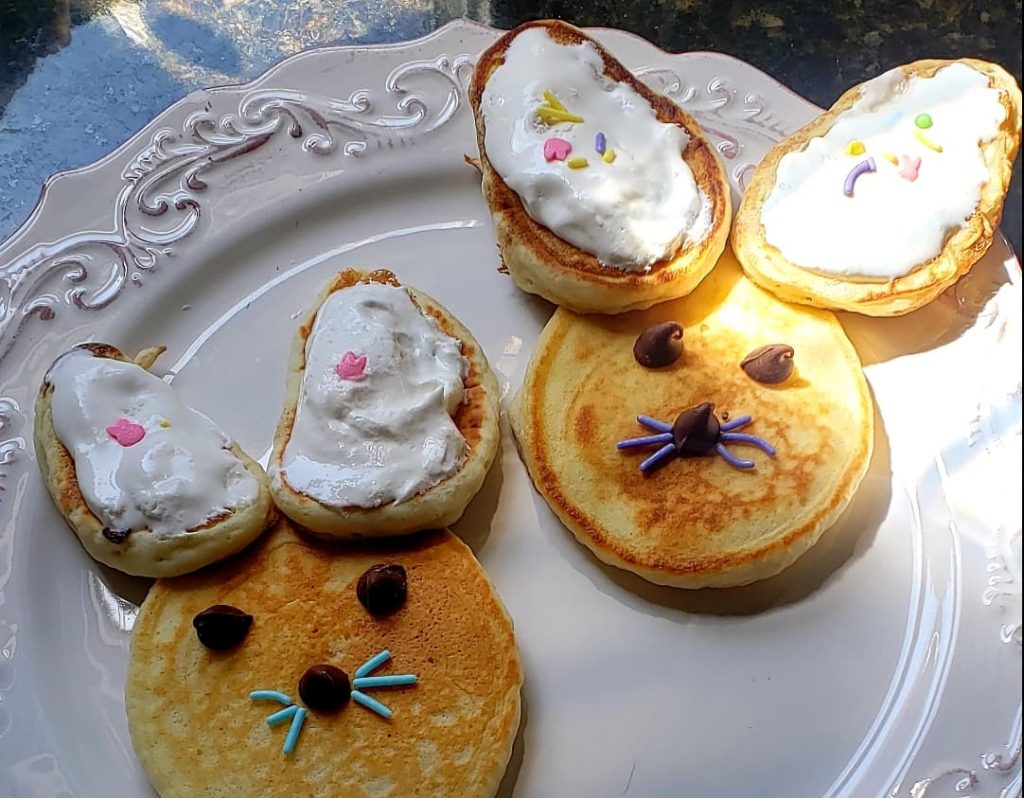 But it's not just about the taste, it's about the context as well. Food memories are often just as much as about the people you are eating with as they are about the taste of the food.
"One [recipe that I keep returning to] has been for pizzelle, thin, crisp anise-flavored cookies that are popular in Italian culture. These are a family favorite, so there is something comforting about making them when I can't physically see my family" said Reading resident Emily Fusco.
"We also made scalloped potatoes for Easter, which traditionally my Mother makes for Christmas dinner, but the girls wanted it for Easter. [My daughter] Sarah called her grandmother for the recipe, and not too surprisingly she did not know any of the measurements, oven temperature, or timing. So, after many phone calls and a little help from an old Betty Crocker cookbook it was served for Easter dinner. Definitely not as good as 'Nannies' but a good first try for sure" said Murray.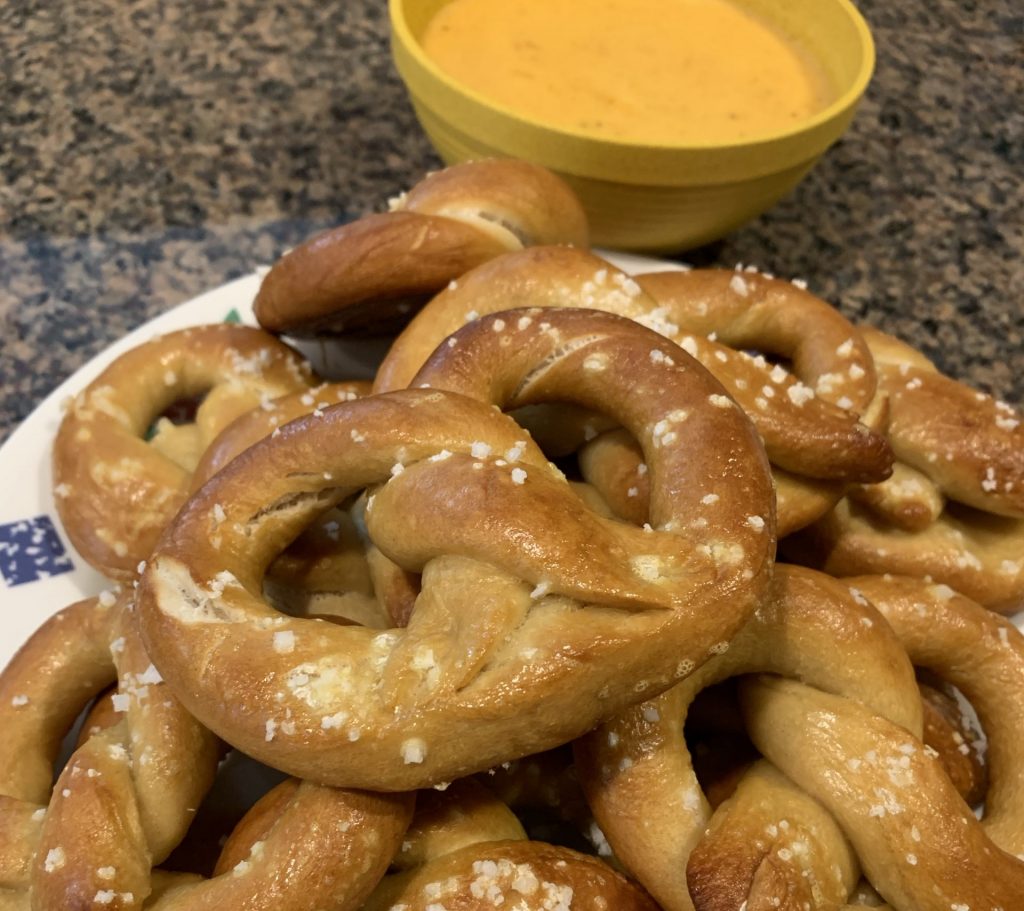 With everyone suddenly home at the same time and limited to being in one place, family dinners are finding themselves on the rise.
"Here's how I look at it: family meals are one of the few good things to come out of this pandemic. We all gather in communion and with laughter, making memories at the table. It makes my heart skip a beat. When the kids graduated, took on jobs, college, etc., we lost that precious family time. Now with the college children home during quarantine I'm making every moment count and cherish our time together" said Paglia.
This reintroduction of family members can also lead to exploring more with recipes.
"The problem was that the quarantine necessarily coincided with the kids coming home, so instead of [my husband] Mark and I going to recipes we'd been doing for a while, we had to switch into a different set of recipes, one all vegetarian and the other – well – picky. I guess there is one thing I fall back on, and that's bread because everybody likes it. But the stores are all out of yeast. Luckily I have a friend who had more than enough yeast but lacked tequila on Cinco de Mayo so we were able to trade to both our satisfaction" said Reading resident Alice Cronin-Golomb.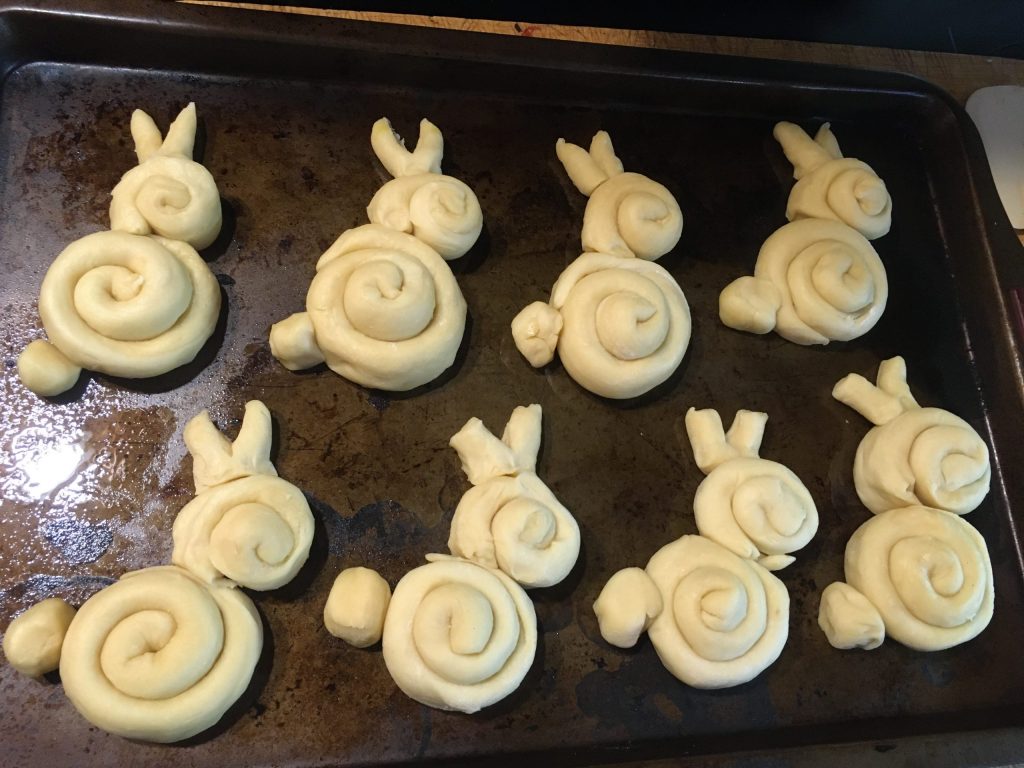 More hands in the kitchen also means that cooking can be explored by family members of all ages.
"[My daughter Elizabeth, who is fourteen, made] Chilli Chicken an Indo-Chinese recipe often ordered as take-out, and this was every bit as good, probably better. She threw in some broccoli along with the peppers. Yum. Benjamin (17) is the go-to grill guy for burgers. He'll make a made-to-order burger for lunch or dinner." said Christen Foy.
For restaurants, this time at home has allowed chefs to relook at old recipes.
"I've always enjoyed cooking, so now I'm trying to improve on some of the recipes. It's easier to do it at home than when you're running around the restaurant. There's no pressure. You're not in a rush to do everything, you have more quiet time" said John Ryan, owner of The Green Tomato.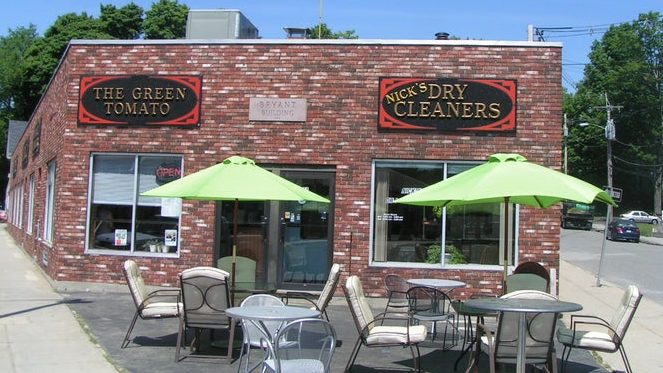 "We've been closed since the 16 of March, but we are planning on reopening May 12. [Since being home] I've been trying to improve the turkey dinner recipe, as well as the homemade meatballs. The turkey dinner has always been one of our number one sellers, but I've been trying to improve on it by going back to the way that my mother and my grandmother used to make it. It was always good, but with all this time off I've been trying to go back to the old style that I'm used to in order to improve it. For the homemade meatballs, we've changed that recipe so that now we are using fresh veal, fresh pork, and fresh hamburger." said Ryan.
So what are some recipes that these Reading cooks suggest their fellow residents try during quarantine?
"One of my favorite easy recipes to try if you're new to baking is simple chocolate chip cookies, I like to use the Toll House recipe, which you can find on the back of their chocolate chip packages. If you are looking for a little change, you can top them with a sprinkle of sea salt before baking for a great salty/sweet combination. The recipe is straightforward and hard to mess up." said Fusco.
"The recipe I highly suggest others make is lemon ricotta cake; I have already recommended it to a few friends and received amazing feedback," said Paglia.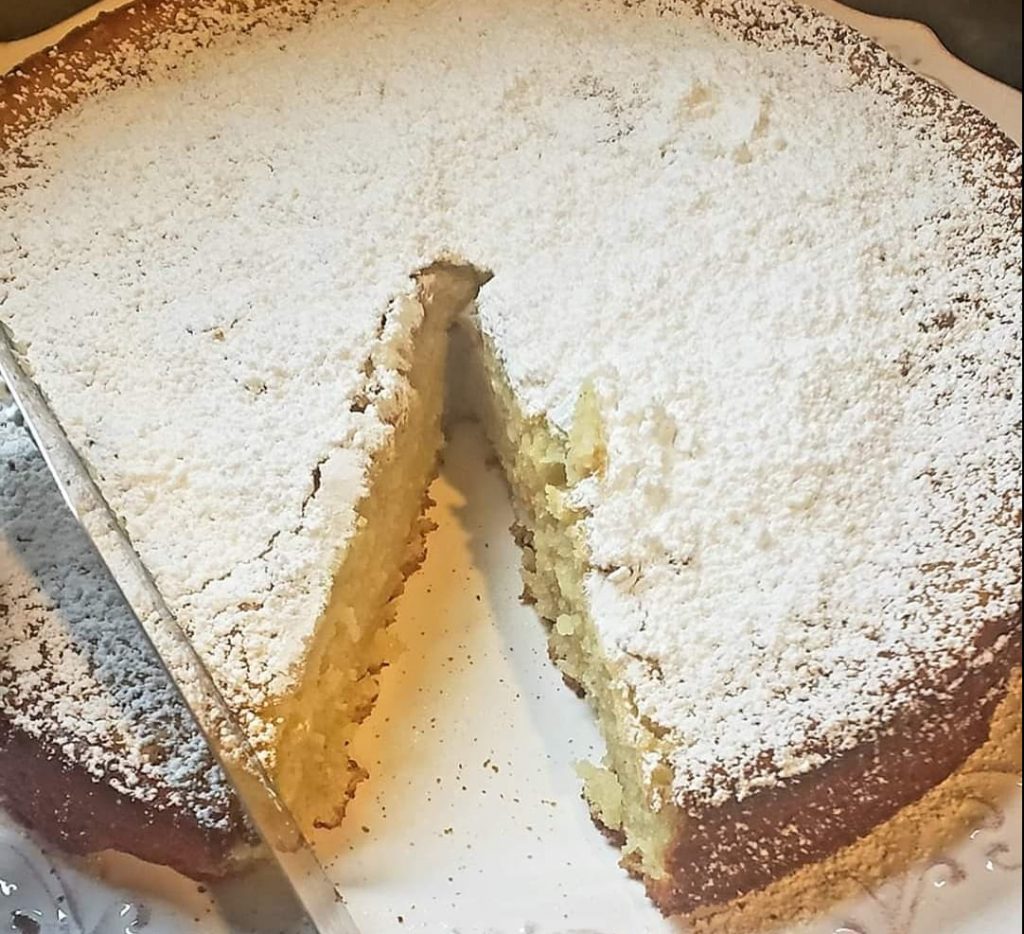 "I recently made rock cakes which is something that Hagrid made in the Harry Potter series. They're like scones and despite the name and how they're made in the books they are actually pretty yummy. They are also super easy to make." said Quinlan.
"I love this Dijon Salmon with Green Bean Pilaf. I've been making it weekly," said LeBlanc.
"It's been easy to find fresh veggies and fruits so I suggest people experiment with salads and things like veggie chili. Very easy, good for you, and no problem finding the ingredients. And to balance out all that goodness, make some cookies of your choice." said Cronin-Golomb.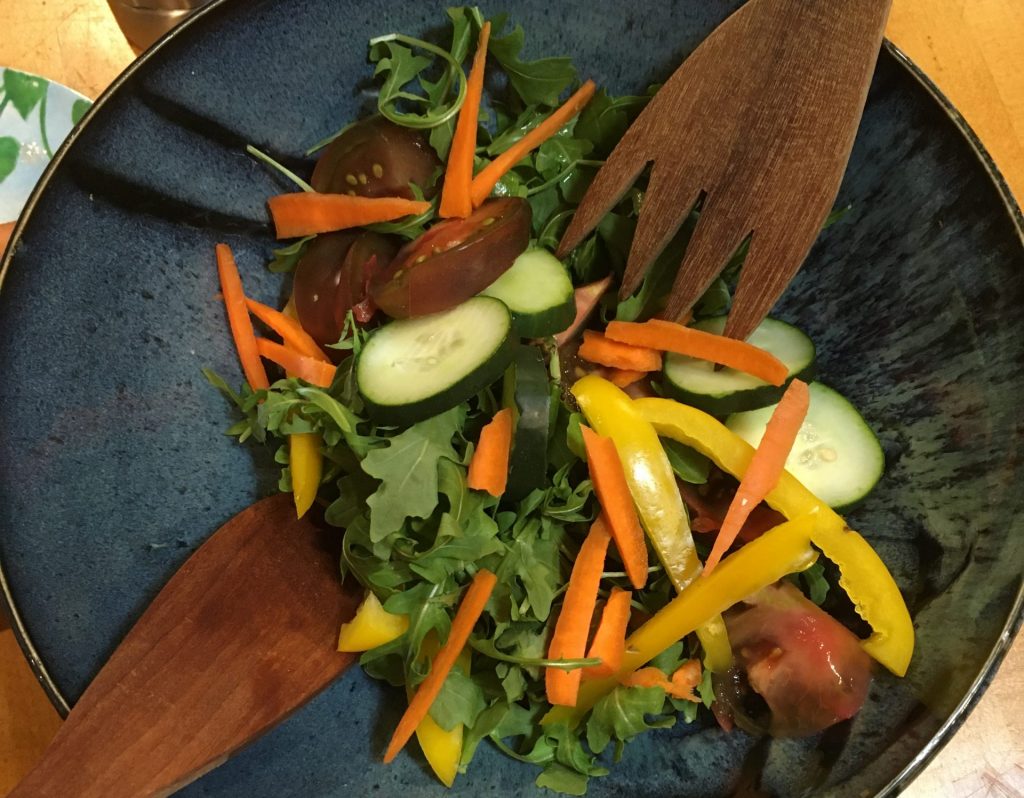 "We've made yeast-less bread, that we made after some research on YouTube, that was fun. We love watching YouTube videos for inspiration. Food Wishes is our favorite. We also love Street Food on Netflix." said Murray.
"We're working on a video to show people how to make chicken soup from scratch. At the restaurant, it's one of our best sellers, and it's actually a pretty easy recipe. So, we're working on making a step by step video on how to make the chicken soup we make here, as well as how to make an organic chicken soup." said Ryan.