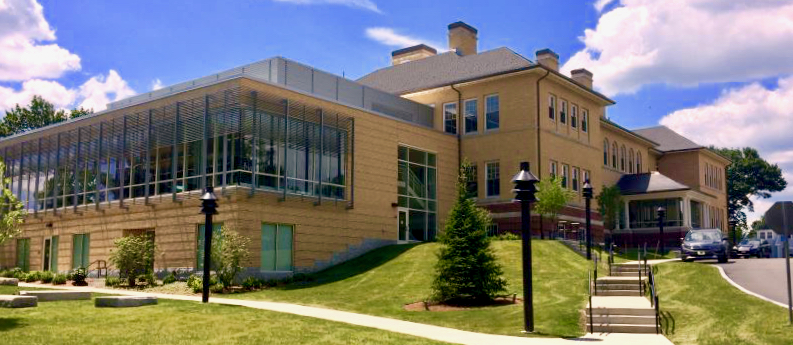 Last month, as The Reading Public Library (RPL) prepared to shut its physical doors to the public starting March 16, there was a rush of patrons checking out books, DVDs, and items from the Library of Things. Over 17% of our collection was checked out!
Today, although the library building remains closed, RPL staff are busy ensuring that numerous online resources are up and running, and where possible, moving traditional in-person programs to creative virtual programs thanks to video conferencing technology like Zoom.
RPL wants you to remember that with your library card, Reading residents can access online newspapers and magazines, or download e-books for readers of all ages with the Libby app from Overdrive. Streaming services like hoopla and Kanopy offer programming for all ages, including movies and tv shows – all available for free. And, if you need help to reset a password or sign up for an account, staff can help via email (rdgref@noblenet.org) or by leaving a phone message (​781-439-0370).​
RPL@Home, ​https://bit.ly/RPLatHome​, is the library's new one-stop online source for the most used and popular services and events. Go here (add a bookmark!) to check times for the next storytime, or upcoming programs for adults. Don't miss the workshop: Why Native Plant Landscapes Matter on April 28 (co-hosted by the Reading Garden Club). And the popular Poetry Workshop, a 5-week virtual program led by Richard Bardet, begins on May 5.
On social media, the library's beloved mascot, Chumley the gerbil (@chumleybeingchumley) is very active, and you'll see online storytimes posted on Mondays, Wednesdays, and Fridays. To celebrate National Poetry Month, library staff read their favorite poems backed with videos of nature and art. Facebook also lists information on latest virtual events and is a place to remain connected with the larger community.
RPL's weekly newsletter is now available on a daily basis, providing links to local happenings, virtual programs, and events or free entertainment. Recently, the newsletter featured an art showcase highlighting drawings by Charlie Tian. Charlie, an 11th grader at Reading Memorial High School was set to exhibit some of his works in the library, just as the State of Emergency was declared.
One month into our prolonged stay-at-home and after the closure of so many sectors of the community, many invaluable resources are still available at RPL –they'll keep you informed, entertained, and connected. Reading Public Library is here to serve the residents of our community. Together, we can get through these trying times. We miss all of you very much. Stay safe.
Reading Public Library Contacts During Temporary Closure
For problems with your library account, email: ​rdgcirc@noblenet.org
Need information assistance or help with any of our online resources? email: rdgref@noblenet.org​.
You can also call ​781-439-0370 or text to 66746