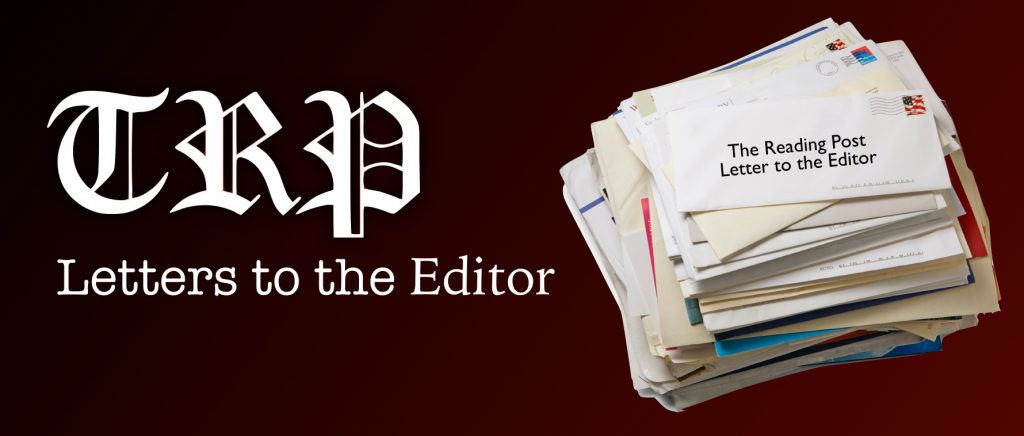 The Reading Post accepts Letters to the Editor. All letters must be signed. The Reading Post reserves the right to edit or not publish any letters received. Letters do not represent the views or opinions of the Post. editor@thereadingpost.com
---
Little did I realize, when I first met Carla back in 2012, that the qualities and skills I observed in her, were ones that I'd later want to see in a school committee member.
We first met when she talked me into becoming the leader for the newly forming Girl Scout troop for which both our then-kindergarten daughters had signed up. She convinced me to take on this role (which I am still doing 8 years later) because she was able to delineate clearly what the role required, why I'd be a good fit, which actions were needed to take to get a troop going, how to run a troop economically, when to let young girls take the lead and when to take control, how to communicate effectively with parents, and how to manage conflicts (both girls and parents). As a mentor, Carla offered ideas for getting girls excited about the Girl Scout vision, finding ways for girls to get community support, teaching young girls how to decide on troop rules, helping girls plan activities together, and teaching the troop girls and parents work cooperatively together during our meetings. All of these personal qualities together are almost a resume to me, of what makes an ideal school committee member.
Another personal quality that is important to me in a school committee member is having a vision and knowing how to execute on it. To me, Carla has demonstrated clearly throughout her campaign, what her vision is and what she wants to do as a school committee member. She has been perhaps the most specific of all the candidates running for the three-year seats, about what she believes is needed to help move the Reading schools forward. For example, she acknowledges we need to address school space issues, but realizes that money alone is not the answer, that the Reading School Committee needs to ensure that its initiatives are based on accurate planning and are sustainable within the financial resources the community provides. Carla recognizes that students and teachers need a supportive environment to enable learning, but notes that some of the policies for which the school committee is responsible, such as the bullying policy, often fall short in ensuring that students and teachers have this supportive environment Carla also wants the school committee to be more active and engaged in setting and overseeing goals for our district, particularly goals that enrich the academic offerings at all of our schools, especially the high school. Carla is the only candidate who has put several children through Reading Public Schools from K-12 and on into college, in the past few years, giving her the perspective and knowledge needed to help prioritize district initiatives and spending. Who better to analyze and take action based on the "Vision of a graduate" findings than someone who, by the time the "Vision" is released, will have had three of her four children graduate from Reading Public schools since 2017?
President Reagan once joked, "Status quo, you know, is Latin for 'the mess we're in' ". The actual Latin meaning is closer to "the existing state of affairs". But no matter which meaning you choose, it is hard to find a lot of evidence that the status quo for the Reading public schools has moved much in the past few years.
I hope you will join me in taking action to change the status quo, to make Reading schools even better, by voting on March 3, 2020, for Carla Nazzaro for one of the two three-year school committee seats. The Reading School committee, and the entire Reading school community, needs Carla's voice and perspective, now more than ever.
Marianne Downing
Heather Drive