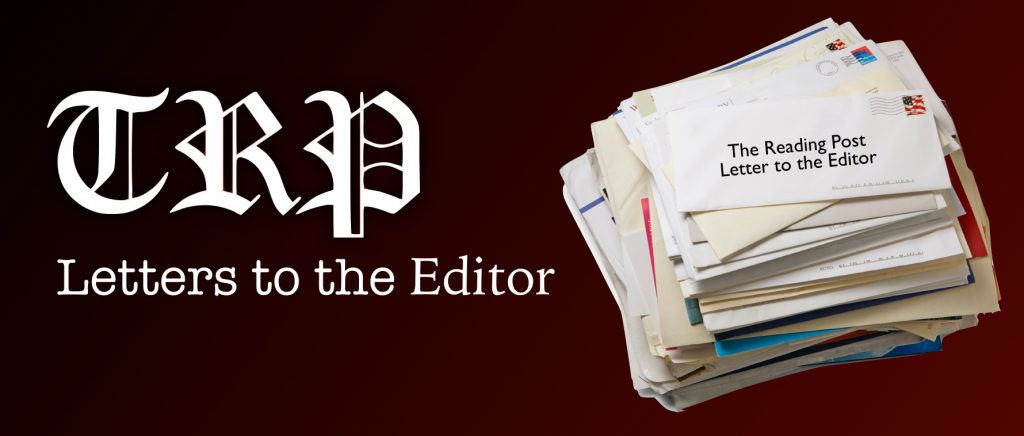 The Reading Post accepts Letters to the Editor. All letters must be signed. The Reading Post reserves the right to edit or not publish any letters received. Letters do not represent the views or opinions of the Post. editor@thereadingpost.com
---
Dear Editor,
For many years during the holidays, the Reading Council on Aging has delivered meals to seniors who are alone or in need. In 2013 the Council contacted Bill Cushing of Christopher's Restaurant and asked him to assist us with this endeavor. Without hesitation Bill not only agreed to provide the meals, but he also insisted on donating them. Each year since Christopher's Restaurant has continued to donate 30 or more Thanksgiving meals.
The Council on Aging and Elder/Human Services would like to thank the Cushing family and Christopher's for their continued support throughout the years. Through their donation, they brought joy to seniors who may not otherwise have the opportunity to visit the restaurant or enjoy a holiday meal.
We are fortunate to live in a town with a business environment that supports our seniors and makes Reading a supportive community to age in place.
Sincerely,
Brian Snell
Chairman of the Council on Aging
Jane Burns
Elder/Human Services Administrator
cc. Christopher's Restaurant