Launching a district management organization to create a vibrant downtown
Reading, MA -–   The Town of Reading recently received a grant to work with a consultant to identify community priorities and help launch a downtown district management organization to create a more vibrant downtown.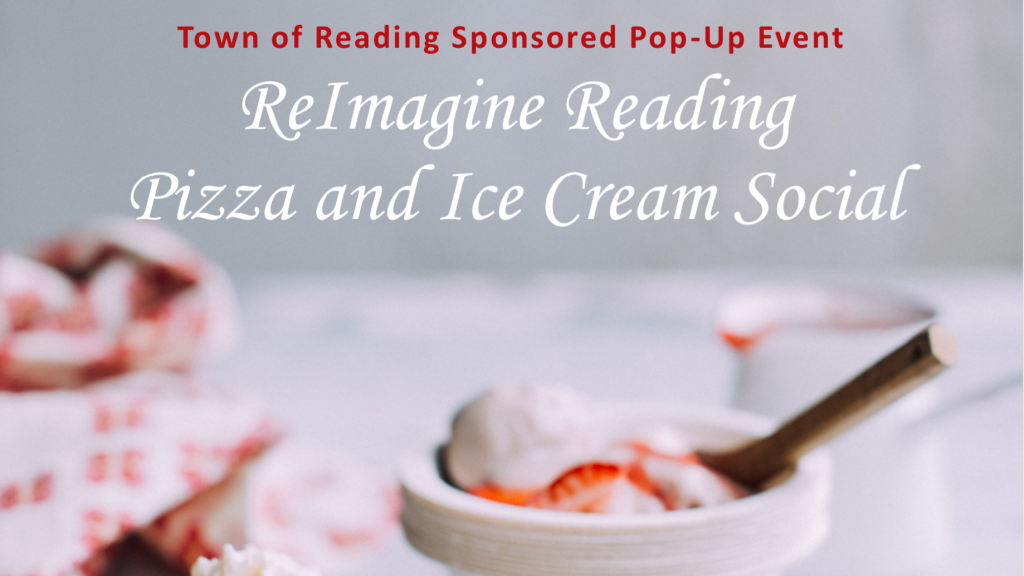 District management organizations are partnerships with the Town, property owners, businesses, community organization representatives, residents and visitors working collaboratively to create a vibrant downtown. District management organizations encourage collaboration among downtown businesses, advocate for economic development initiatives, develop and implement an authentic downtown branding and marketing strategy, write grants and fundraise, lead creative place-making initiatives and other activities that will enhance the downtown.
For the last few months, Town Planning and Economic Development staff along with a thirty-five-member working group from the community developed an inclusive public engagement strategy aimed at sparking town-wide interest and inspiring positive changes for a vibrant downtown. This strategy includes identifying tiers of engagement, hosting community conversations, and gathering information, in order to identify a type of downtown district management organization that best fits community needs. Next steps include creating a future organization vision statement, goals, and preliminary action plan.
Today, the Town and working group are launching community engagement initiatives and we want to hear from the community. Your feedback will help shape the future of this organization and its public initiatives.
Please join us at a pop-up event ReImagine Reading Pizza and Ice Cream Social on Wednesday, September 18 from 6-8pm at the Pleasant Street Center (49 Pleasant Street). This is a fun and casual event to help launch a downtown organization featuring local businesses and offers free pizza, ice cream, photo booth and more. All are welcome, but we ask that you kindly RSVP by September 16 to help us plan for food at the event.